With over 75 competitors representing eight different Acalanes sports, the Acalanes Liftathon Week was a great way to celebrate all the new weight room equipment and the work that our athletes have put in over the summer months.
In the end, six athletes successfully completed the 3 rep, 3 lift (bench, squat, deadlift) competition with totals that reached the 500 lb Club threshold. Highlights included Junior Jasmine Foster deadlifting 265 lbs for three reps. and Senior Katelyn Olin finishing with a three lift, three rep total of 627 pounds!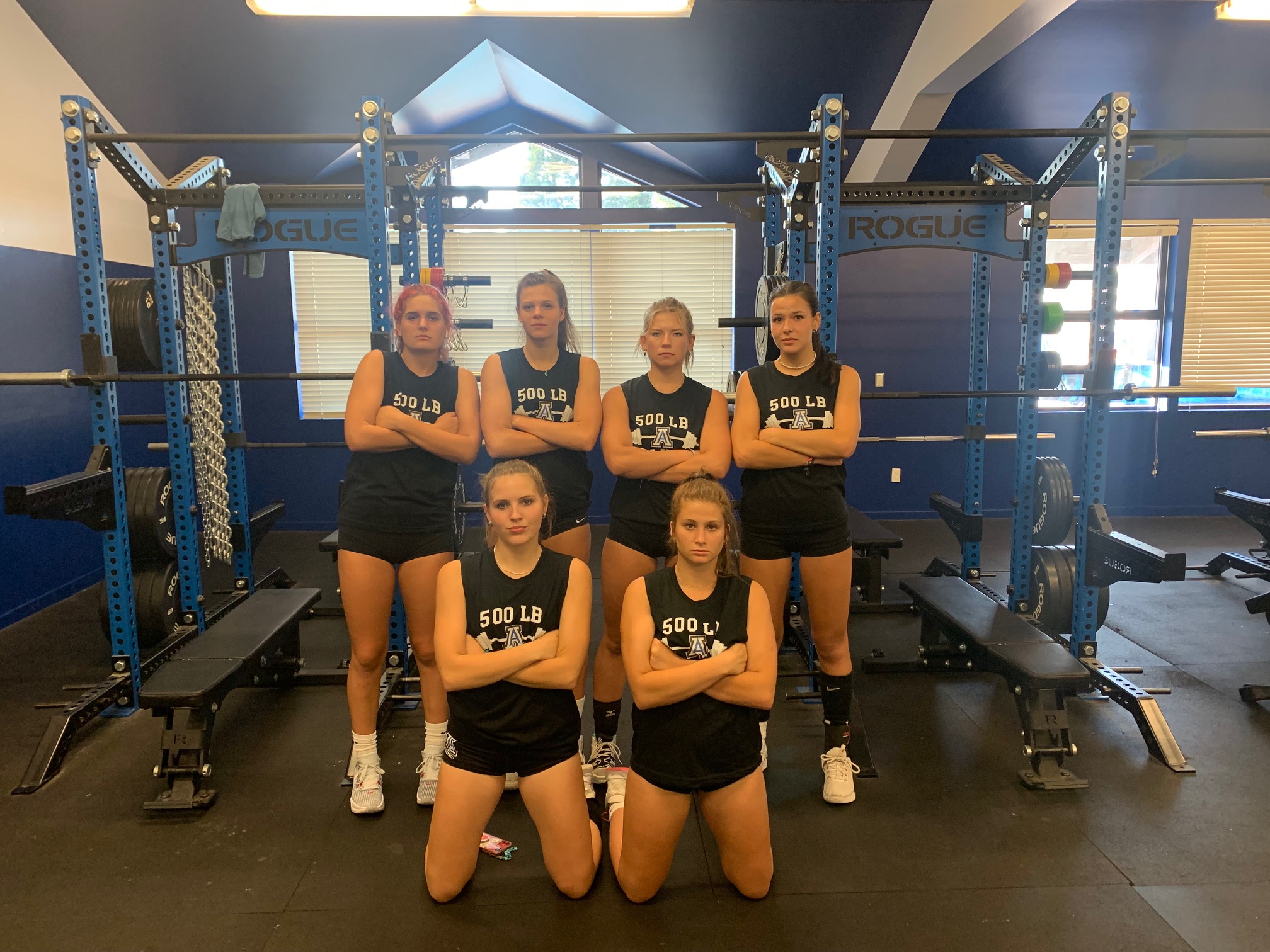 On the boy's side, there were 15 athletes who reached the 1,000 lb Club milestone, highlighted by senior Tyler Worthington's three rep 480 lb deadlift and senior Marcus Julian's three rep, three lift total of 1,115 lbs.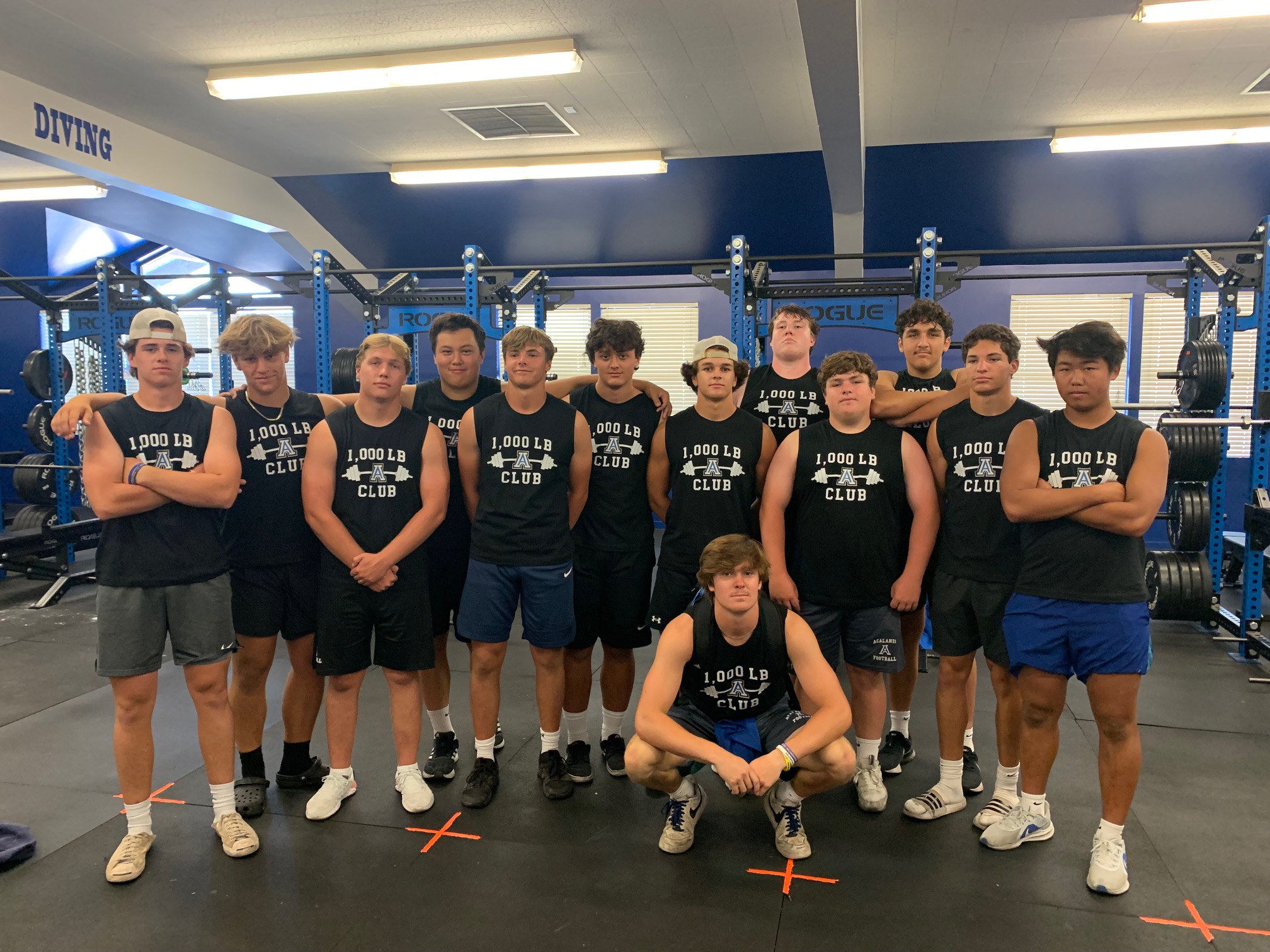 Although the Liftathon Week is over, both the 500 and 1,000lb clubs are open all year round. In order to qualify any athlete only needs to complete the three lift, three rep total of 500 or 1,000lbs, while supervised by an Acalanes coach, to join the club and earn a t-shirt. More information on the Acalanes Liftathon Page Here.
You can also help support all our weight room activities for all sports by donating directly here: Acalanes Strength and Conditioning, or by purchasing an Acalanes Strong t-shirt from the Boosters table at Don's Day. Thanks for all your support of Acalanes athletics!