CONGRATULATIONS TO THE 2022 MEMBERS OF THE ACALANES 500LB AND 1,000LB CLUBS!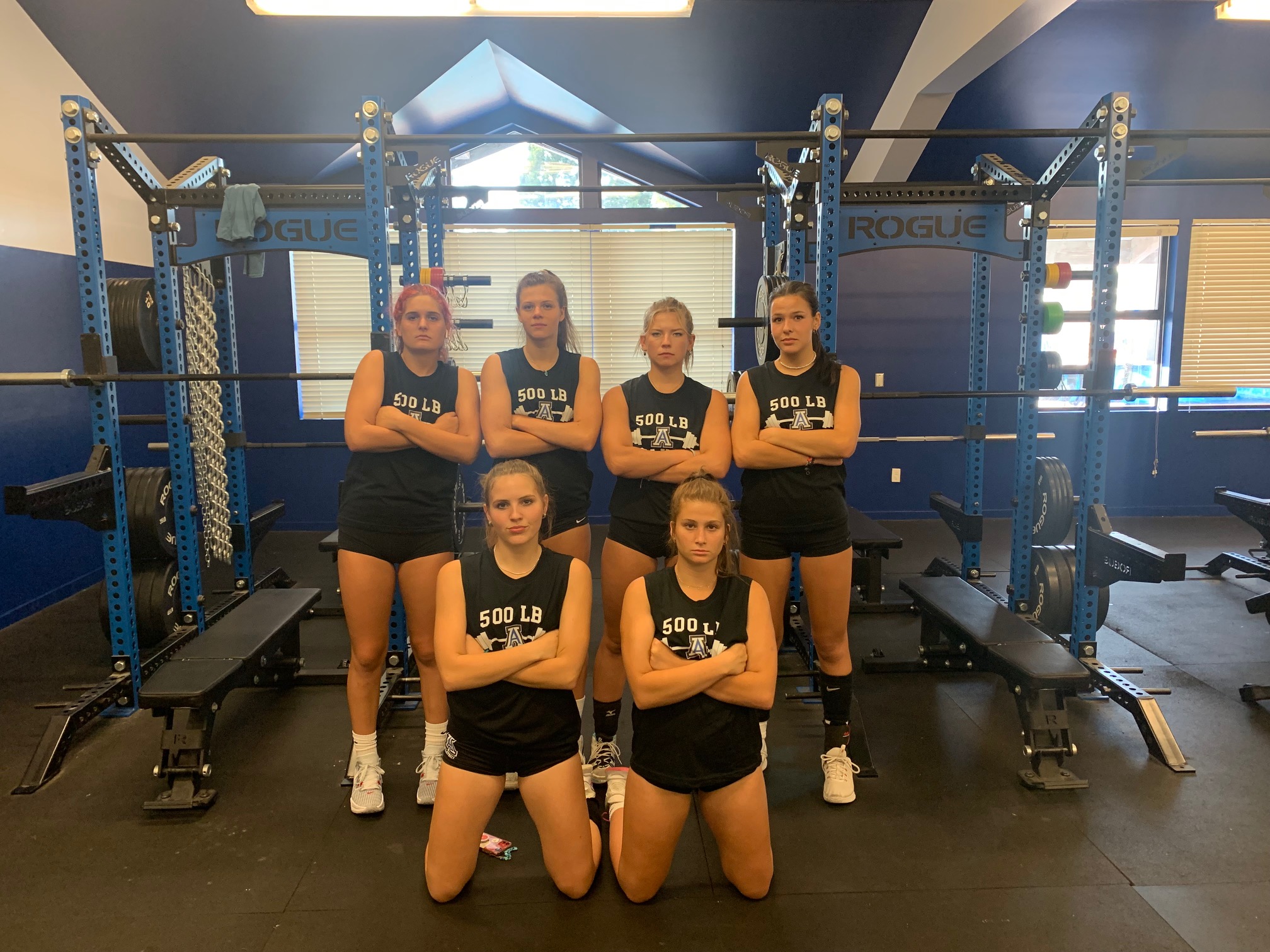 Bottom (L to R): Apple Walton, Jasmine Frost. Top (L to R): Monica Dikova, Katelyn Olin, Chloe Lockwood, Addie Ames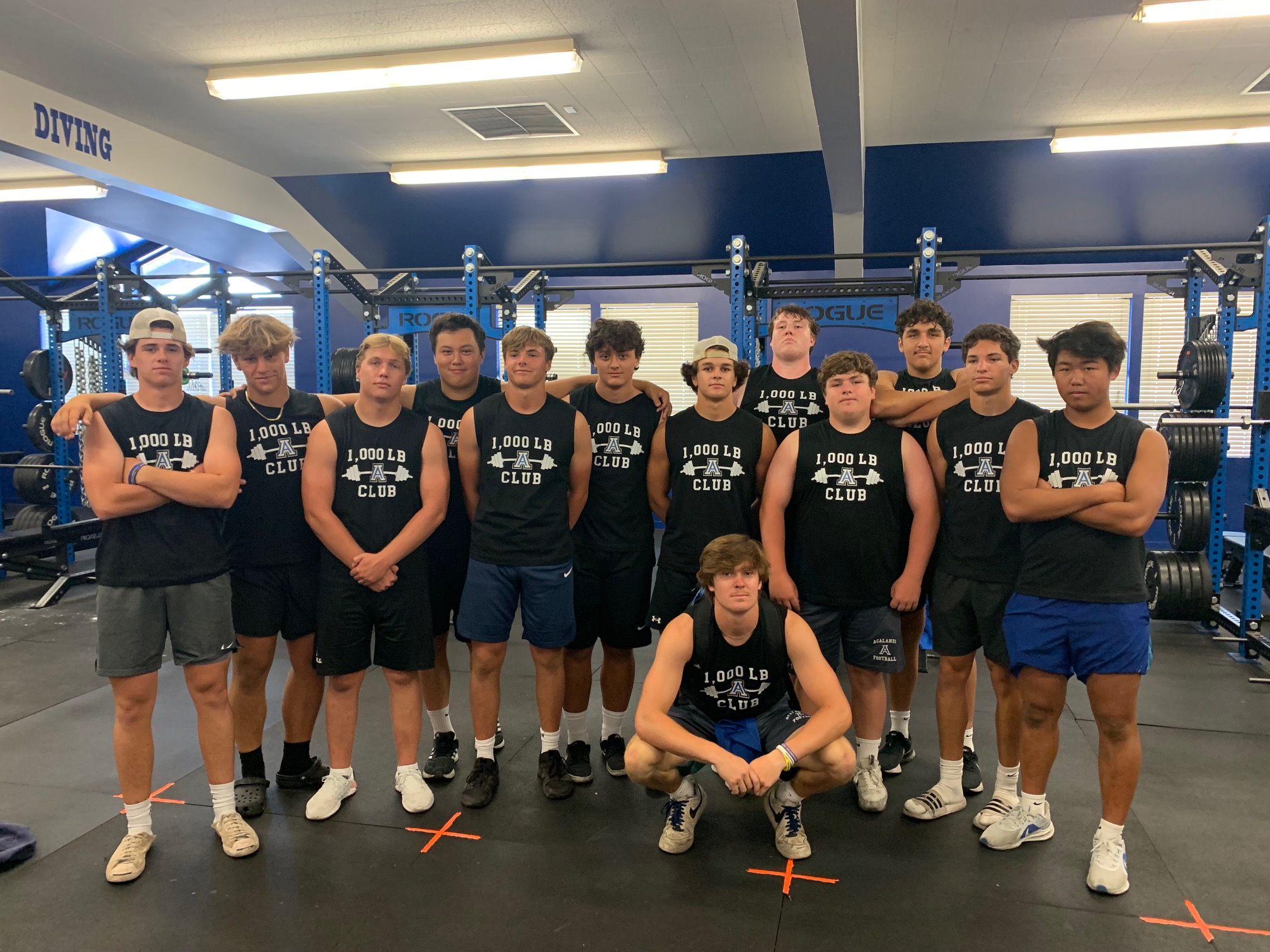 Bottom: Kyle Bielawski. Top (L to R): Sulley Bailey, Brady Morrow, John Rusk, Zach Robb, Jake Boselli, Marcus Julian, Jack Giorgianni, Tyler Murphy, Henry Hagel, Vic Nicolakis, Paul Kuhner, Nathan Kim (not pictured: Tyler Worthington)
How to Join the 500lb and 1,000lb Clubs
Athletes complete three lifts, Bench Press, Squat, and Deadlift.

A successful lift will be measured as three complete repetitions (not a one-rep max)

The success of the lifts will be determined by the supervising coaches/trainers

The totals for those three rep maxes will represent the total weight lifted for each participant, with a multiplier of 1.1 to represent what would be a 1 rep max.

For example, a total three lift, three rep max of 950 lbs (225 bench, 350 squat, 375 deadlift = 950 total) would represent the 1 rep equivalent of 1,045 lbs (1.1 x 950). Similarly, a three lift total of 95 bench, 185 squat, 205 deadlift (485 total) would represent the 1 rep equivalent of 534 lbs (1.1 x 485).

Each athlete whose lifted weight total exceeds 1,000 lbs (boys) or 500 lbs (girls) will receive a special edition 1,000 lb or 500 lb Club t-shirt.
Acalanes Weight Training Benefits
In 2022, Acalanes Boosters and the Acalanes Administration, has added thousands of dollars in new and updated equipment to our weight room. In celebration of all the brand new equipment, we introduced 500lb and 1,000lb Clubs with limited edition t-shirts. 
The 500lb and 1,000lb Clubs are Open Year Round. Just complete your lifts supervised by a coach or trainer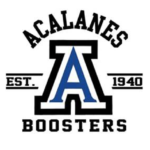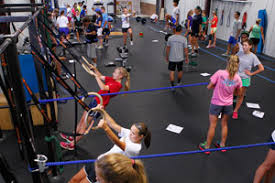 DONATE TO THE ACALANES STRENGTH PROGRAM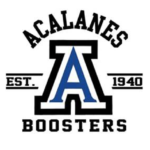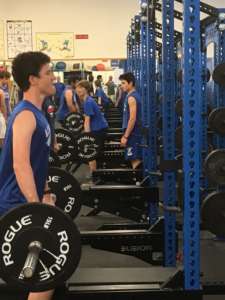 Strength and conditioning is a proven way to prevent injury and increase performance. Many competing high schools emphasize strength and conditioning programs, and Acalanes Boosters is determined to give our athletes the same opportunity.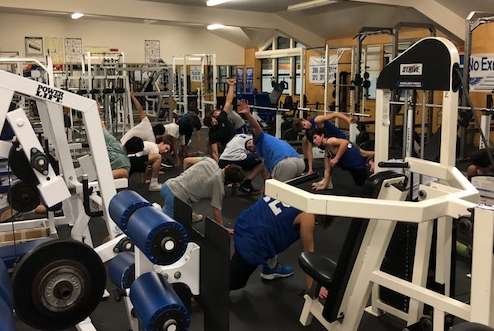 Help Boosters create a safer environment for your kids that will keep them on the practice and playing fields all season, not to mention help improve their performance and enjoyment of their sport!