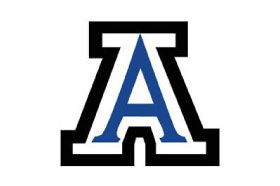 Hi everyone,
I'm sending this email as the women's volleyball coach trying to enlist the community to help us with our goal.
As many of you may have seen through social media and the news, the University of Nebraska's volleyball team just set an attendance record for a female athletic event a few weeks ago at 92,0003 fans. While we don't have the capacity for that many fans, Acalanes women's volleyball is looking to set an attendance record for an indoor female athletic event this next Wednesday, September 20th for our match versus Campolindo. To date, there has not been a sold-out female indoor athletic event at Acalanes.
Our hope is that by pushing boundaries of attendance we can push for similar goals with other female athletic events; soccer & lacrosse come to mind in terms of field capacity.
It would be amazing if you could share the information with your teams and if you all could attend with your families. We're working with Campolindo to fill the stands and each school only needs 425 fans to fill the gym. Below is the information for the game:
Date: Wednesday, September 20th vs. Campolindo
Time: 7:00 pm
Location: Chris Huber Memorial Gym (Big Gym)
Theme: Blue Out!!!!
Tickets will be available through GoFan to keep track of attendance; students get them free with their ASB numbers. Here is the link to GoFan so you can purchase your tickets ahead of time: https://gofan.co/event/1131770?schoolId=CA22846. 
We'd love to see you and your families there and thank you for your continued support of female athletics at Acalanes.
Haley