The visiting Lady Dons continued their win streak to 7 games with a straight set victory against the Las Lomas Knights on Thursday. In set one, #9 Piper Coy started the Acalanes scoring with a strong kill. #13 Addi Ames had 2 very nice kills too to get the Dons a solid early lead. #7 MaeLin Mason continued her impressive play with multiple kills. #11 Christina Hageboech crushed an ace against a helpless Knights defense to gain another point. #8 Rena Liu came in with her usual serving domination and aced Las Lomas multiple times. The Dons won the first set, 25-14.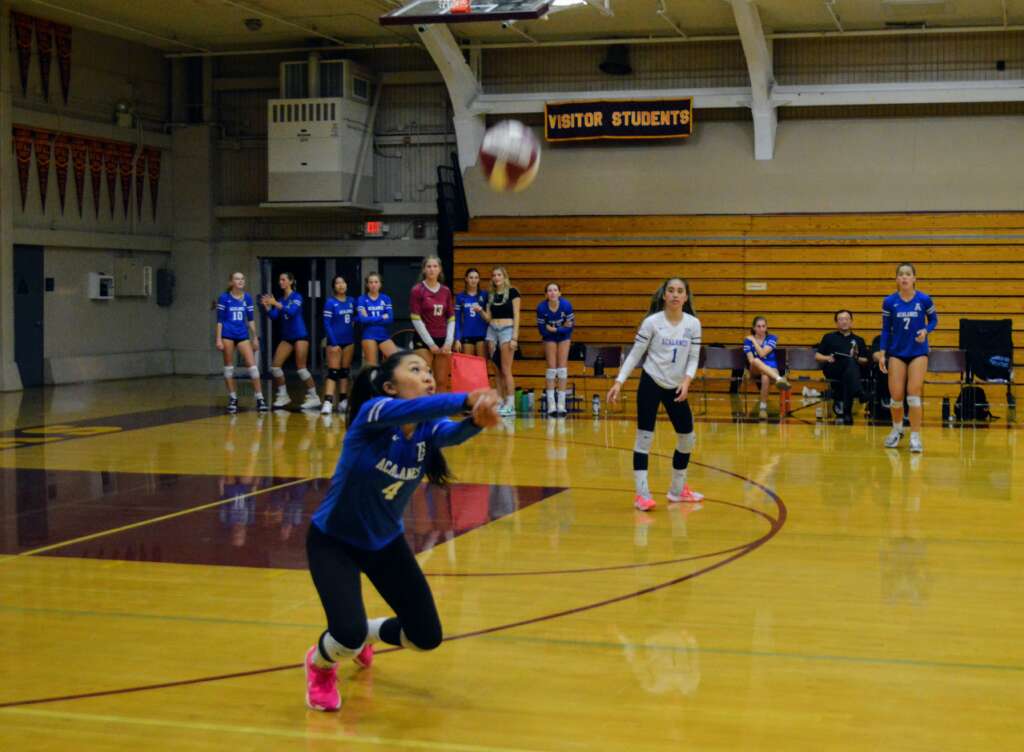 In Set two, Rena continued her strong serving to keep the momentum going. #10 Annie Baker smoked a kill to fire up our visiting fans who traveled across town to watch the matchup. Addi had a nice block to capture another point. MaeLin had a cool serve that crept over the net to keep the Knights at bay. The Dons won set #2, 25-21.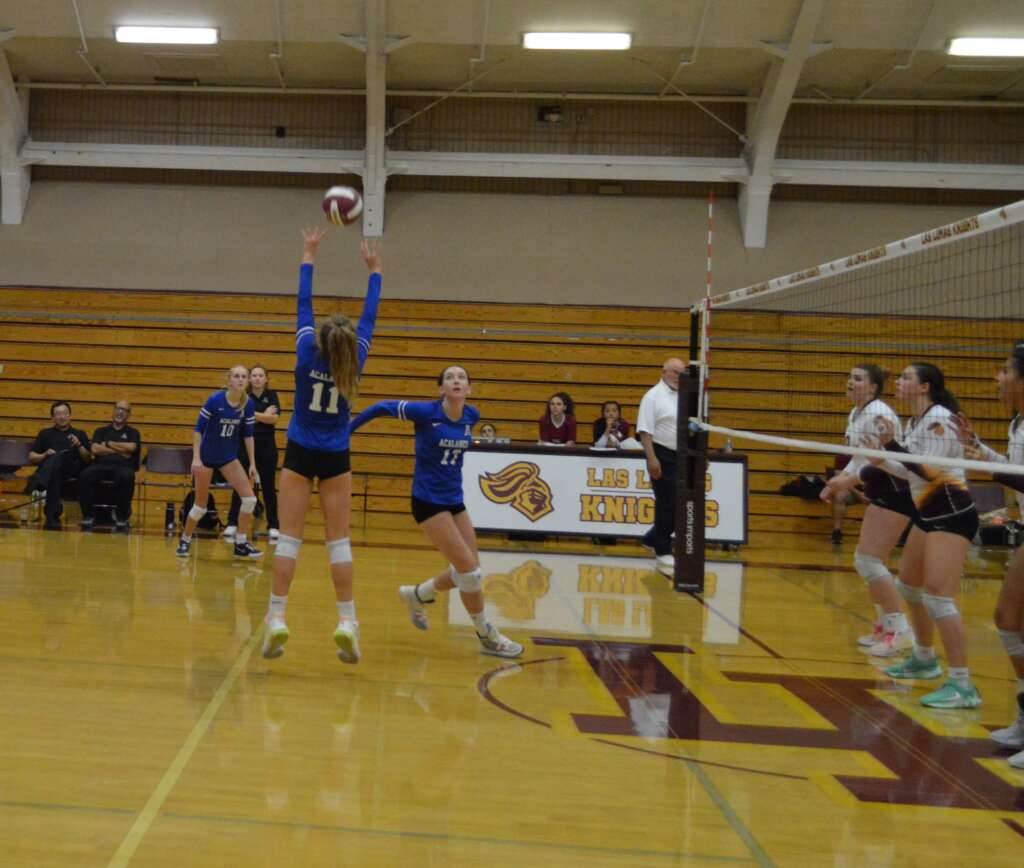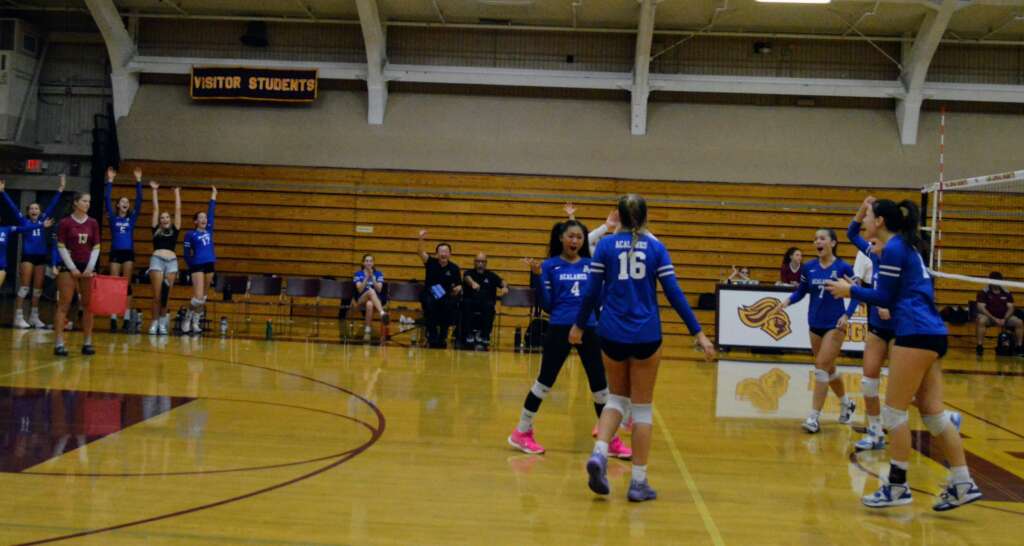 In set three, #4, Mika Bocobo, had an amazing kill from the back row that had the Las Lomas defense befuddled. #16 Emme Seelenbacher continued her impressive setting with a beautifully placed set for Maelin who absolutely crushed a kill. Maelin then had a roof block to gain another point. #1 Jade Profilio had multiple aces to stem any thoughts of a comeback by the Knights. #17 Sophia Terry crushed a kill from the middle position in help close out the set win, 25-23.