Game 1: vs Bishop O'Dowd
Frosh girls soccer competed against Bishop O'Dowd in a close match on Saturday morning at home, resulting in a 2-2 tie. Winger Julia Lyons (#18) scored the first game goal on a breakaway run, giving Acalanes the early lead but O'Dowd responded quickly to tie before the end of the first half. In the second half, Stella Pacheco (#3) took advantage of the goalie coming out of the box with a power shot to take the lead 2-1. In the remaining few minutes of the game, O'Dowd fought back with a breakaway goal to tie the game 2-2. It was a great showing for the girls' first time on the field together.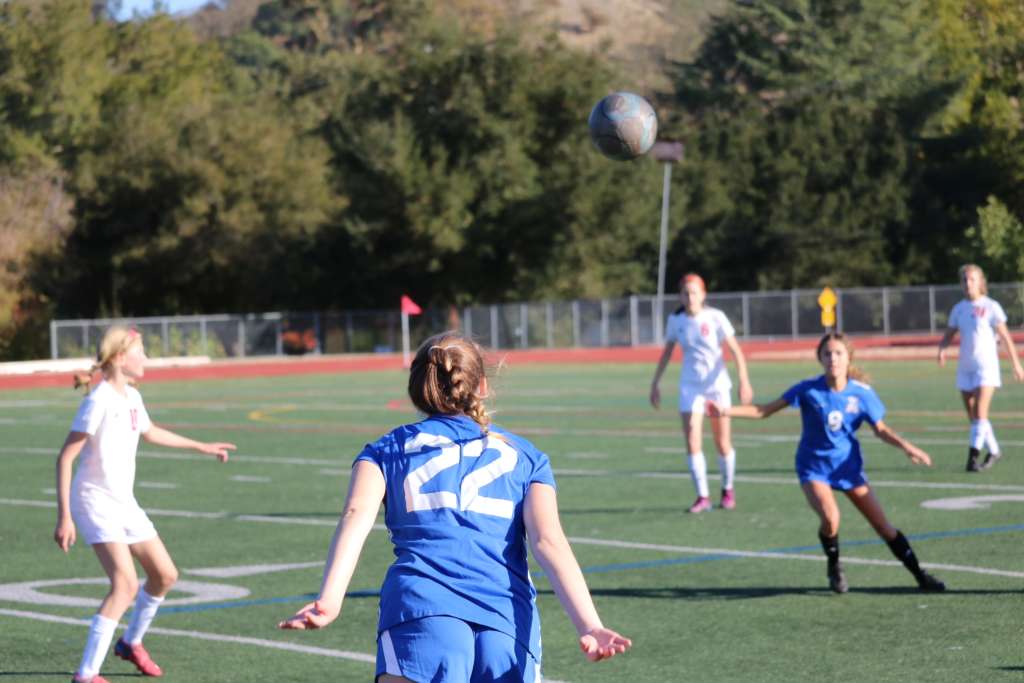 Game 2: vs Berkeley High
In their second match of the day on Saturday afternoon, Frosh girls soccer lost 0-4 against Berkeley High. Coach Peter Bonfanti stated after the game, "(Berkeley) is one of the best in the area, so we are proud of the girls for holding their own against such a strong team." 
Great start to the season, Dons!