There are a lot of special things happening in athletics for Acalanes senior Evan Malmquist, but he's ensuring his impact reaches far beyond that.
During the height of COVID, Malmquist – a football and track star – and one of his buddies saw a need for elementary schoolers. They had nothing to do, no sports to compete in and no way to have as much fun as they could while the world was shut down. How could Malmquist help?
He would go stir crazy. Imagine how the younger kids were feeling.
"Let's get these kids outside. Let's get them running around," Malmquist said. "Let's get some energy out and let's make their love for football."
There was flag football. Capture the Flag. Everything that kids would enjoy.
Creating opportunities and businesses is what Malmquist, a community-driven individual, does.
During his junior year, he and a friend, a fellow Acalanes football teammate in Anthony Ortale, started a hauling business. Malmquist owned a truck, so why not utilize it?
That he did.
"We went and picked up heavy stuff and put it in the back of my truck and dumped it," Malmquist said. "I'm proud of that for sure."
And Malmquist is a star multi-sport athlete, one who now holds a championship ledger on his resume.
At last weekend's Diablo Athletic League Track & Field championships, Malmquist claimed the 110-meter hurdles title, as he won in a time of 16.73 – more than a second better than the second-place finisher.
Malmquist will compete at this weekend's North Coast Section Tri-Valley meet on Saturday at Freedom High School in Oakley.
"It felt good to have that accomplishment and have all that work pay off that I put into the track season and the football season," Malmquist said. "Standing on that podium and putting up No. 1 felt pretty darn good."
As a football player, which Malmquist has competed in since third grade and loved it ever since, he's also a big-time star.
A key part in Acalanes' surge into one of the region's top football programs, Malmquist is coming off a 1,000-yard rushing season. It was 1,010 yards, in fact, with 18 touchdowns and an average of 7.8 yards per carry.
Malmquist was more of a receiver the previous year, as he accounted for 312 receiving yards and four touchdowns in six games, plus 111 rushing yards and a score in a 5-1 campaign. He became the lead back in Acalanes' offense his final year of high school to become a 1,000-yard rusher and someone who registered 234 receiving yards and two scores.
"I ran with more confidence," Malmquist said. "I was definitely more confident on the field. And I was reading the gaps much better because junior year I was more of a receiver type. Then I came into running back and the position that I love."
He said track has certainly helped with his football game, ceding a lot of praise to Acalanes head track coach Joe Escobar.
"He's a really, really smart guy," Malmquist said. "And he knows what he's doing. I played baseball freshman year and then stopped sophomore year to run track because I wanted to pursue track to get faster for football and get better at football. Track sort of started clicking and I definitely saw my speed in my 40-yard dash time improve."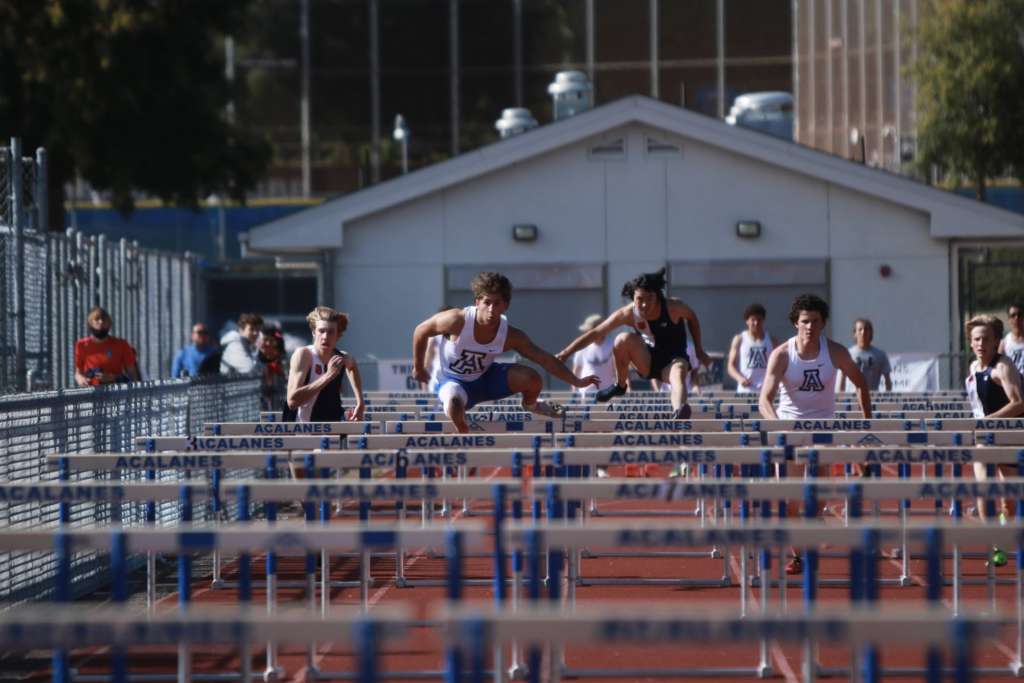 Three college football programs have offered Malmquist, who holds a 3.93 GPA and plans to study business and entrepreneurship: Chapman, Pomona-Pitzer and Redlands.
All three schools are perfect fits for the selfless, do-it-all Acalanes student-athletes.
"What I love about the schools is they're so high in academics and they're D3 schools that focus on academics," Malmquist said. "That was my main priority. I wanted to use my football abilities to be able to get me into that higher academic school."
Article from West Coast Preps
Good Luck this weekend to Evan and all the ACAtrackstars!
Acalanes Sports Boosters thanks West Coast Prep for highlighting Evan Malmquist and all the Don athletes throughout the year.