The Varsity Dons travelled to Brentwood on Tuesday to take on Liberty High School in the 1st round of the NCS Division 1 playoffs.  Unfortunately, the Dons ran into a very good pitcher and lost in a 3-2 heartbreaker.  Rather than recounting the game, it's worth focusing on the remarkable season this team put together.
Before the season started, MaxPreps, which provides high school rankings, predicted the Dons would win 5 games this season.  Despite the prediction, the Dons notched 15 wins.  After going 2-4 in a tough non-league schedule, the Dons started league play by sweeping the defending champions, College Park, in two close 1 run games.  That set off a streak and the Dons won 10 out of 11 games.  Although they ultimately finished 3rd in DFL, the Dons had a chance to win the league up until their final league game.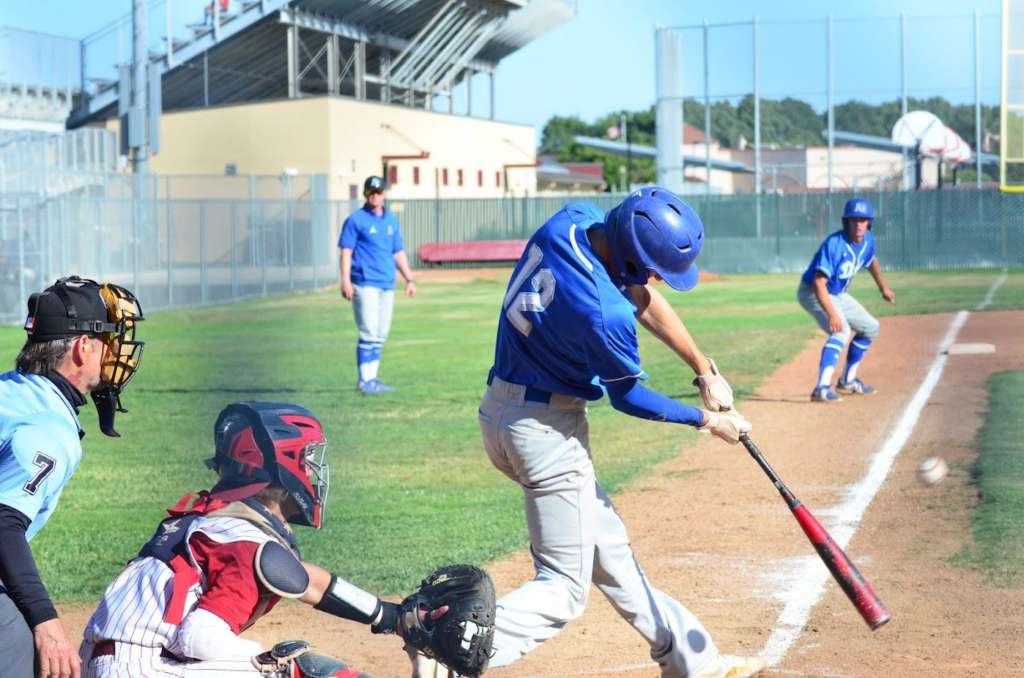 And more importantly, this year's record was good enough to get the Don's back to the post-season, for the first time in 3 years.
This was a gritty team, that often-manufactured runs behind good pitching and solid defense.  The offense provided timely hitting resulting in 3 exciting walk-off wins and countless suicide squeezes that delighted the fans.  The pitching staff combined for a whopping 8 complete games, 4 of which were shutouts.  Considering Dons pitchers threw only 1 total complete game in the previous 4 years, that accomplishment is truly eye-popping.
Tuesday's loss was particularly tough for the seniors who donned their Dons uniforms for the last time, and each deserves a shoutout:
Miles Bergman–A 3-year Varsity player and leadoff hitter, Bergie led the team in extra base hits and runs scored. Aggressive on the basepath, he played just about every position on the field over his Dons career. He primarily played 2nd base this year and his defense was impeccable.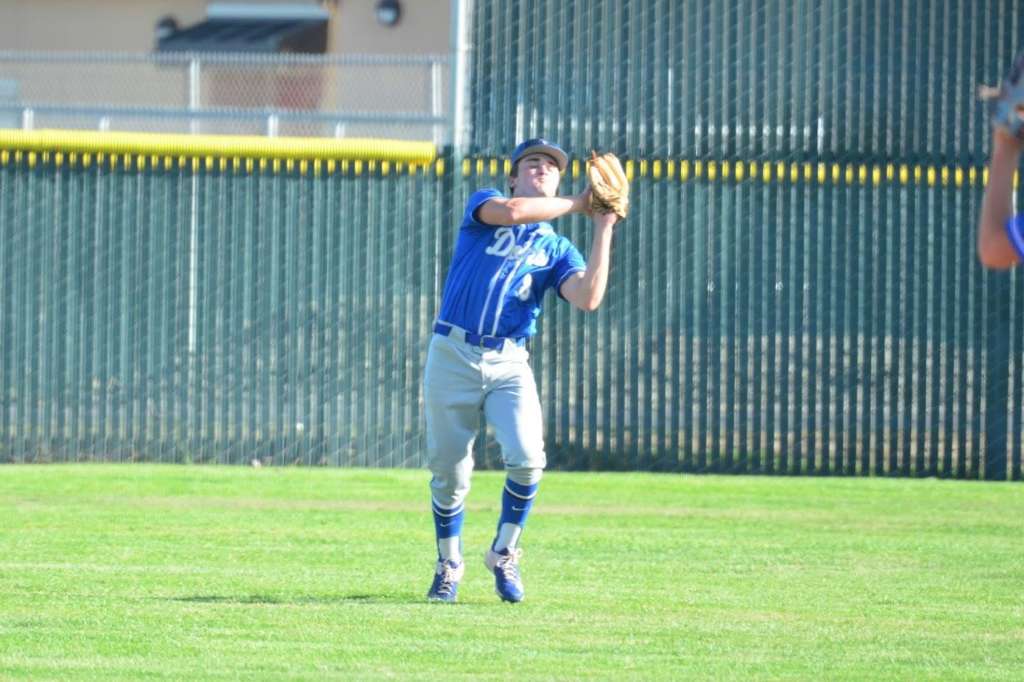 Will Berrien—A 3-year Varsity player, Will had the second highest batting average on the team, but it was his defense that really stood out.  Arguably the best outfielder in the league, Berrien tracked down any ball that was hit remotely close to center field and didn't make an error all season.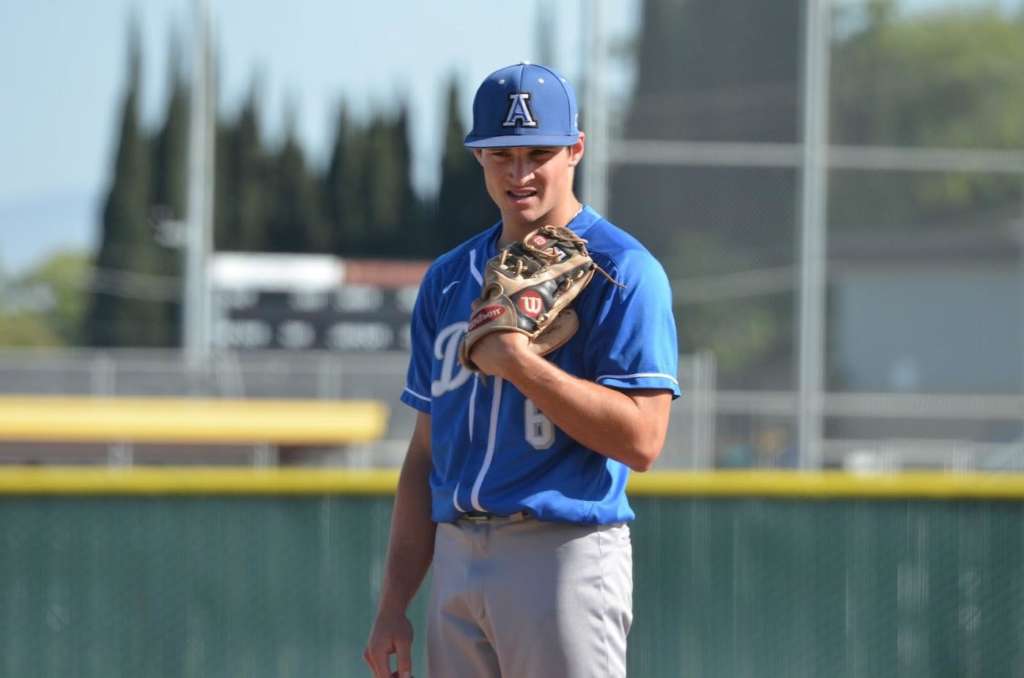 Benjy Braunstein—5 complete games, 2 of which were shutouts.  Astonishing!  Benjy emerged as the ace of the pitching staff, and led the team in innings pitched, wins and strike outs.  Benjy threw with precision accuracy and notably walked only 7 batters in 60 innings pitched.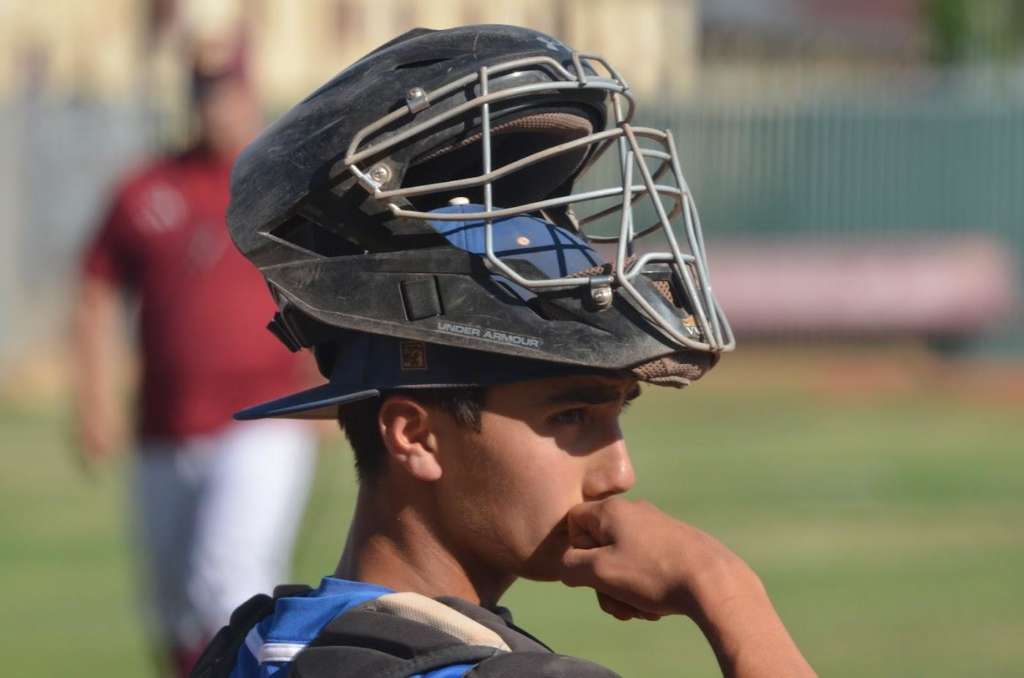 Jack Cusumano—Cooz caught the majority of the innings this year and was a beast behind the plate. Incredibly, he only allowed 1 passed ball all year long and gunned down a staggering 50% of the runners who tried to steal on him. All year long, Jack executed bunts, hit and runs, sac-flies and everything asked of him, also coming up with several key hits in tight situations.
Logan Ketcham—After taking a year off baseball to play Lacrosse, Logan returned to the baseball field.  Anyone who attended a game this year knows how loud the Dons dugout was all season and it all started with Logan.  He was the leader in the dugout, getting the team psyched up and keeping them focused.  Logan led the team in RCI's (Runs chirped in).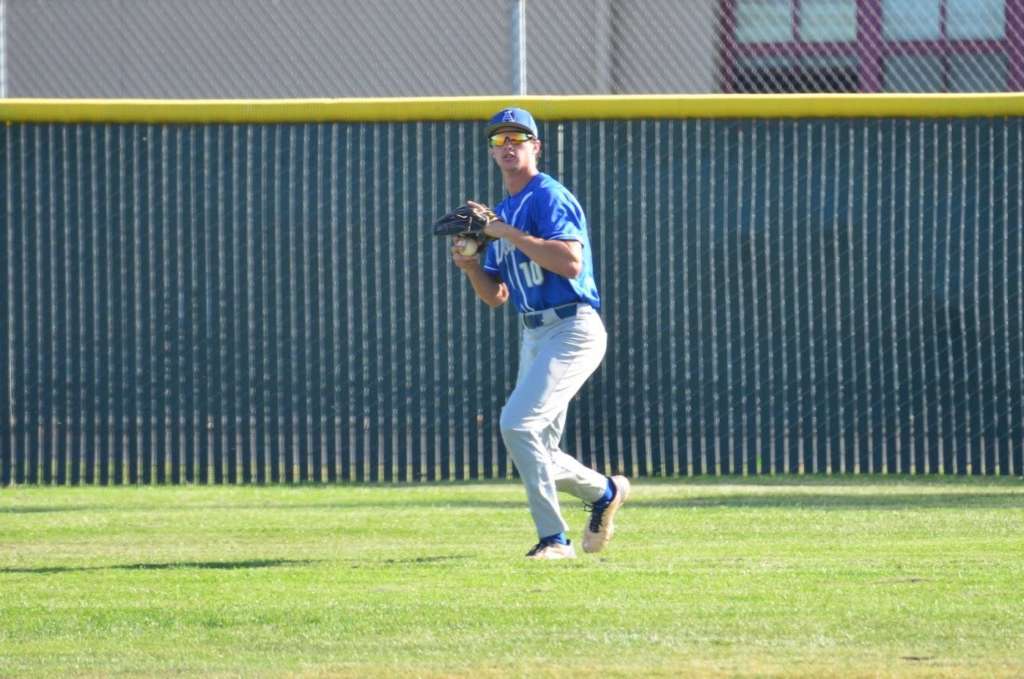 Connor McPhail—Injuries limited his play at the beginning of the season and kept him off the mound, but as he has done his entire career Connor was steady and reliable. Connor had the 3rd highest batting average on the team and always seemed to come up with a key hit at the right time.
Chase McReynolds—Chase's pre-game words of wisdom is where it all started.  His inspirational talks got the team focused on the task at hand.  Although he didn't get a lot of playing time this year, he was an integral member of the team.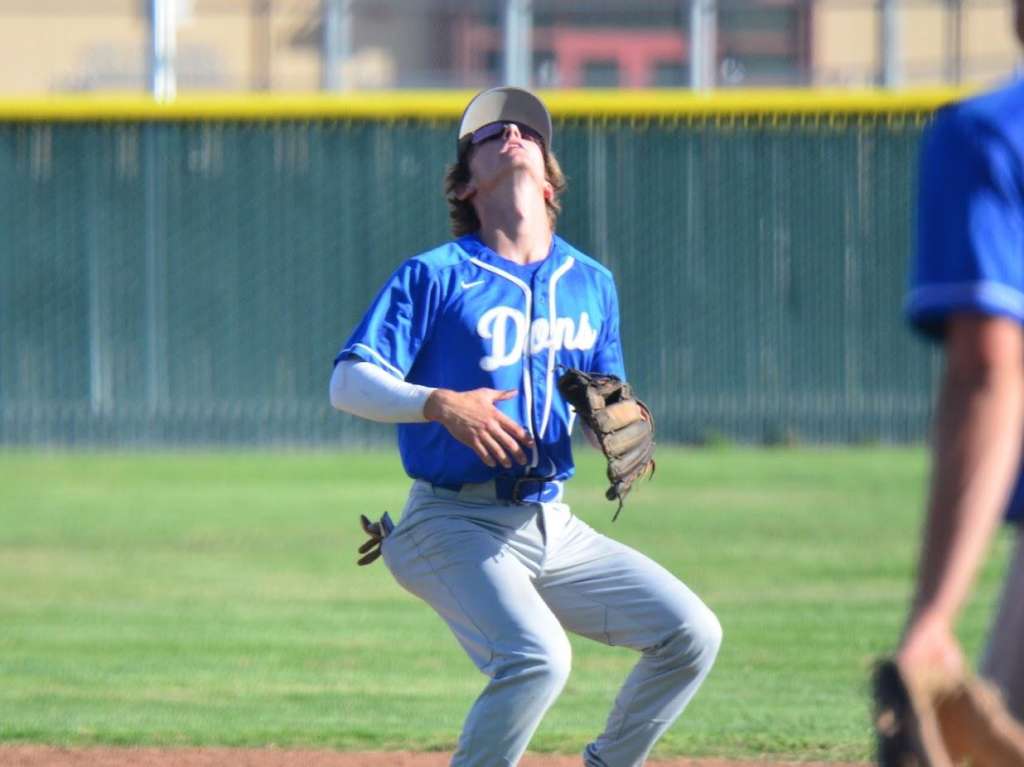 Dante Montgomery—A 3-year Varsity player, Dante was "pitcher-only" the past 2 seasons. However, this year the versatile Dante returned to be an everyday player and spearheaded the Dons defense at shortstop. His defensive highlight reel could have made ESPN plays of the week on several occasions, and his bat came alive, particularly at the end of the season. Dante was also a force on the basepath, leading the team in steals.
Aidan Nelson—After taking a year off baseball and missing fall ball because he plays soccer, Aidan dusted off his baseball cleats and returned to the field for his final season.  Aiden added blazing speed to the basepath and was loud contributor in the dugout.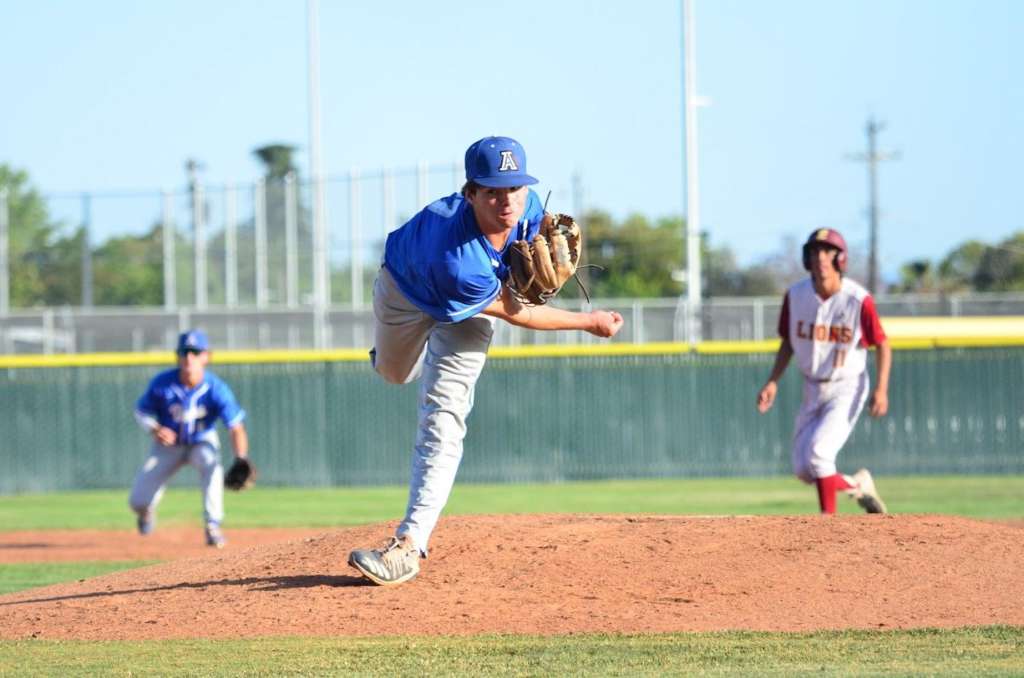 Ethan Rowland—The hardest throwing member of the pitching staff, Ethan was a solid force on the mound, platooning between starter and trustworthy 1st reliever all season. Who could forget his complete game shutout against powerhouse Monte Vista on a hot day on their turf? It stood out as one of the finest pitching performances of the season.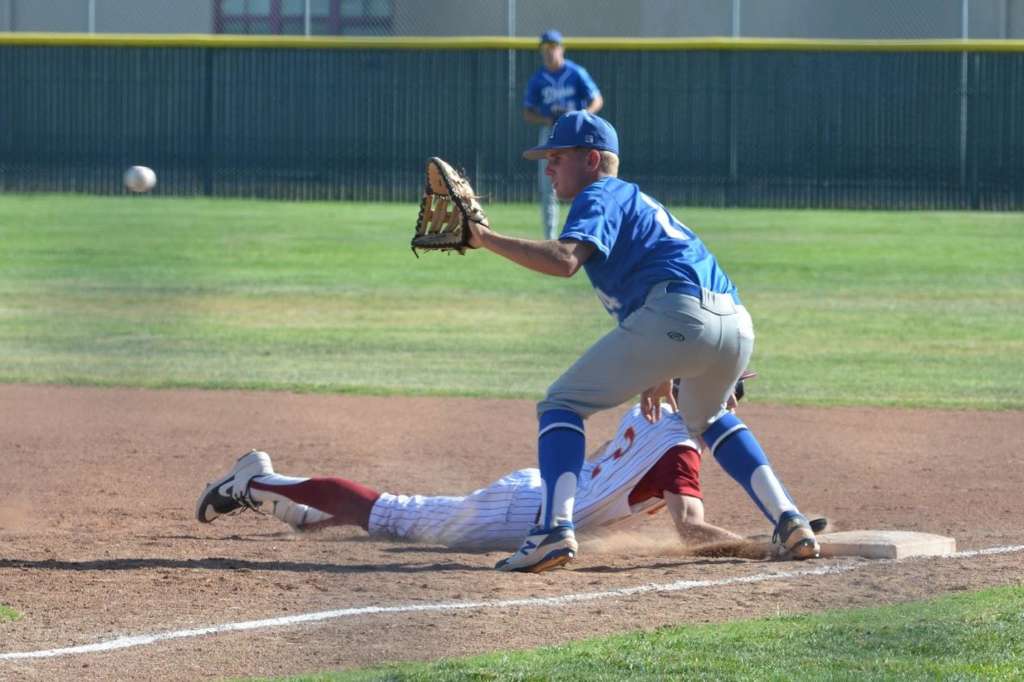 Luke Souza—A 3-year Varsity player, Souz took over 1st base this year and provided the wall that is needed at 1st. He had the highest fielding percentage of any infielder and made some incredible game saving catches and picks at 1st. After a late season adjustment to his swing, Souza's bat grew hot and he added several multiple hit games.
Kyle White—A 3-year Varsity player, Whitey led the Dons in almost every hitting category: Batting Average, On Base Percentage, Slugging Percentage, Hits and RBIs. It wasn't just his smooth swing that shone this year, but also his flawless play in left field, running down just about every ball hit his way. Kyle's leadership on the field led the Dons to several underdog-victories.
While the Dons program will lose a lot of Seniors, Juniors Tyson Bates, Aidan Beers, Andrew Habas, Sammy Lee, Mason Michlitsch, Logan Mikalis, Nico O'Rourke, Toby Schwing, Miller Smith, Niko Woodson, and Tyler Worthington, along with Sophomores Gavin Bender, Benji O'Rourke and Henry Souza all racked up Varsity experience and will be ready to take the Varsity baseball program to the next level in 2023.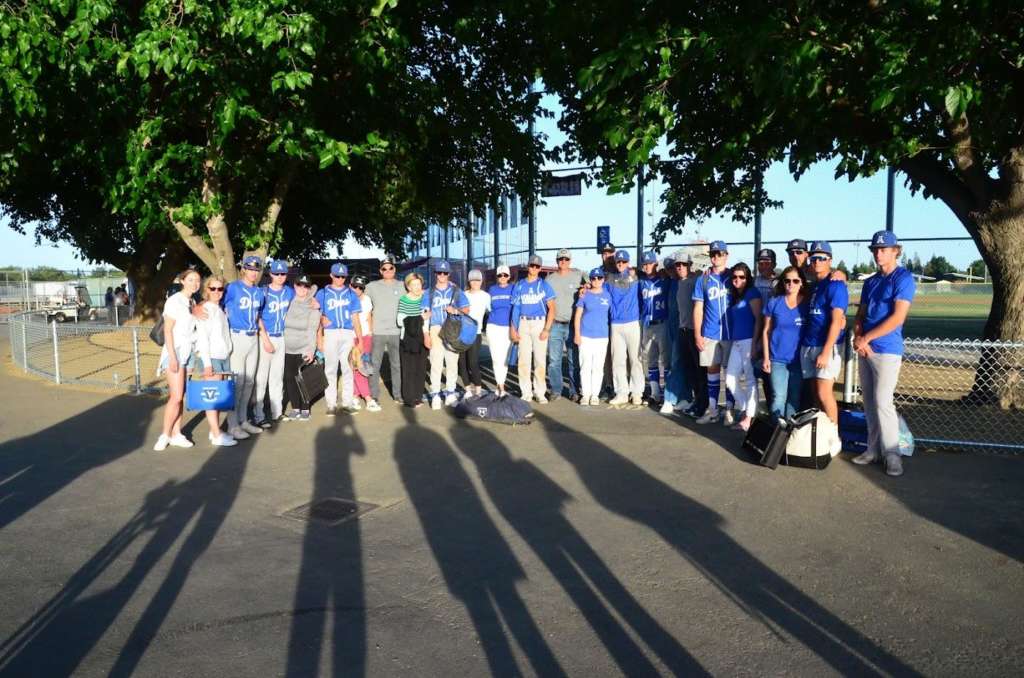 Congratulations to coaches Connor Hornsby and Andrew Merken and all the players on a fantastic season.