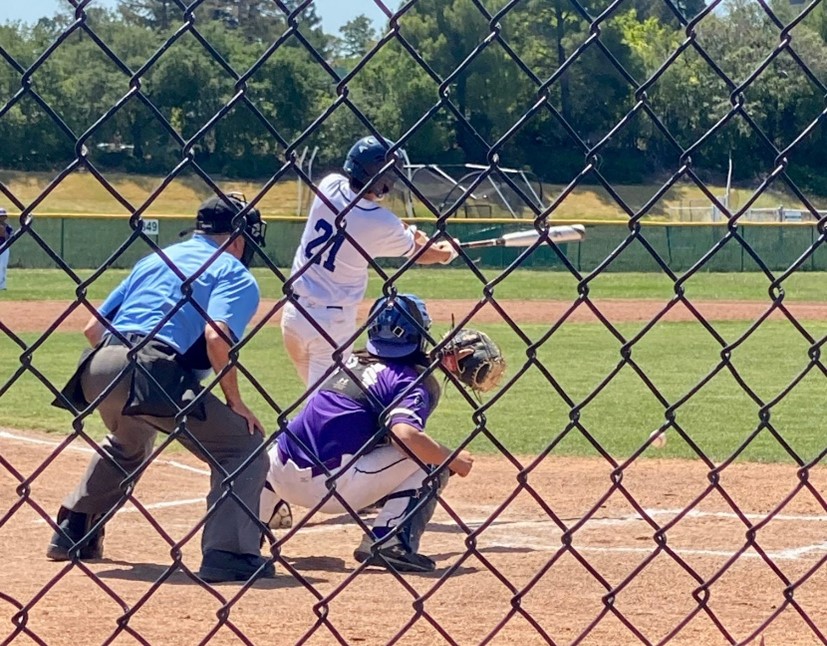 April 23. A day in history when Shakespeare was born (1564) and died (1616), Weeghman Park (now Wrigley Field) hosted its first baseball game (1914), Hank Aaron hammered his first home run (1954), "New Coke" was introduced to the world (1985), and the Acalanes Freshman baseball team swept the College Park Falcons in convincing fashion (2022). The team won game 1 by a score of 7-1 and game 2 by a score of 8-2, relying on the formula that has driven the team's recent success…pitchers throwing strikes, strong defense, and breakout innings with the bats. The offense proved that there is no "i" in "team" with 11 different Dons registering hits, 9 registering RBIs, and 9 scoring runs in the two games.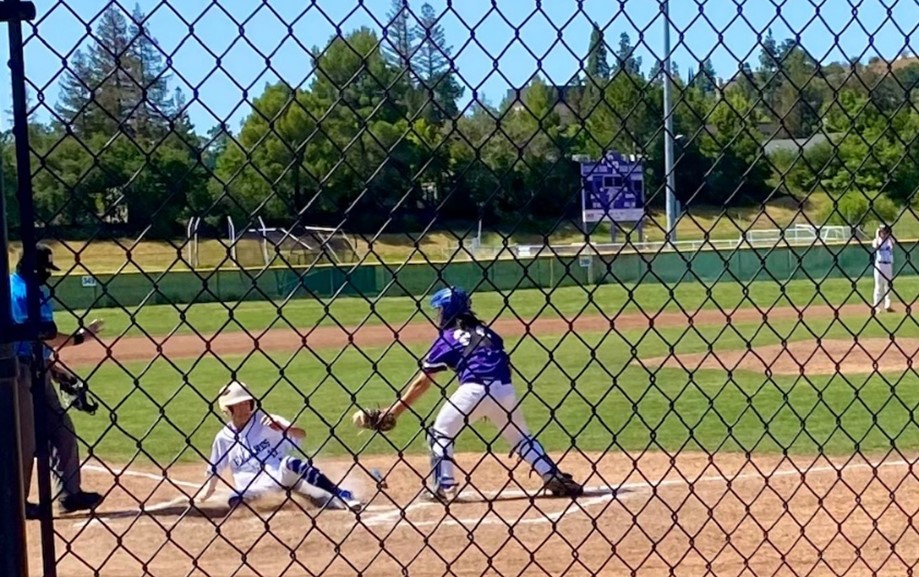 Perhaps inspired by the Cal vs. UCLA game that the team attended the night before where the first 3 Cal batters hit back-to-back-to-back home runs, the Dons scratched across 4 runs in the top of the 1st inning in Game 1. Cruz Lopez led off the inning with a single on a line drive to left, followed by Ben Pecci who flew to first with a bunt single, David Roux who was hit by a pitch, and David Gonzales who knocked in two with a double on a line drive to center field that according to StatCast had a launch angle of 23 degrees and exit velocity of 110 mph. The Davids scored the final two runs in the inning on a sacrifice fly by Austin Wampler and ground out by Jake Colaco. The four run first inning provided more than enough cushion for Brendan Miles, who provided another dominant performance on the mound, throwing a complete game while giving up only 1 run on 3 hits and 3 walks.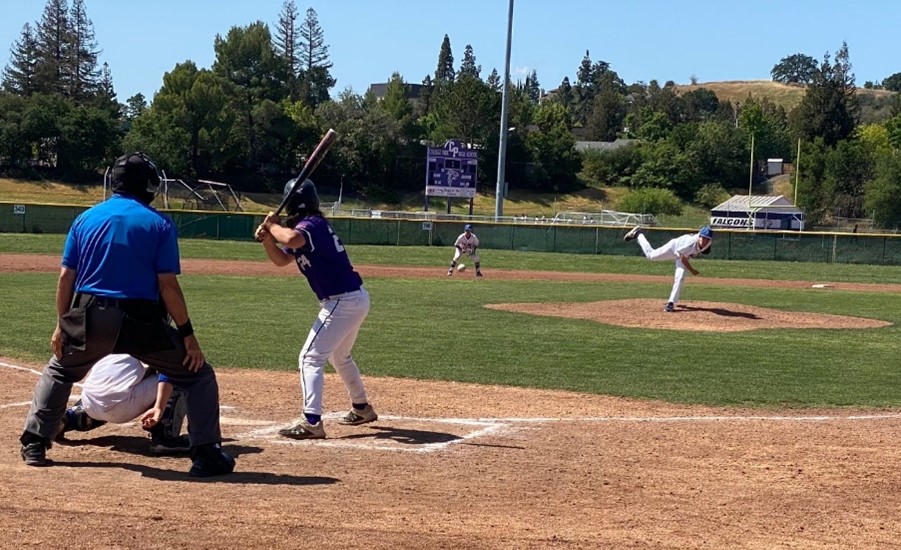 Game 2 was a tight 2-0 contest until the top of the 6th inning, when the Dons broke the game open with a 6-run outburst as the team batted through the order. Pitcher Jake Colaco led off the inning with a single, followed by Michael Hamilton and Brady Wall who were issued walks, Hank Bauer who hit a single to third base, Cruz Lopez who was hit by a pitch, Ben Pecci who hit a single to left field, David Gonzales who hit a double to center field, Austin Wampler who hit a single to left field, and Jake Colaco who had another single to left field. Jake Colaco also pitched a complete game, surrendering 8 hits and no walks while throwing 64 of 78 pitches for strikes.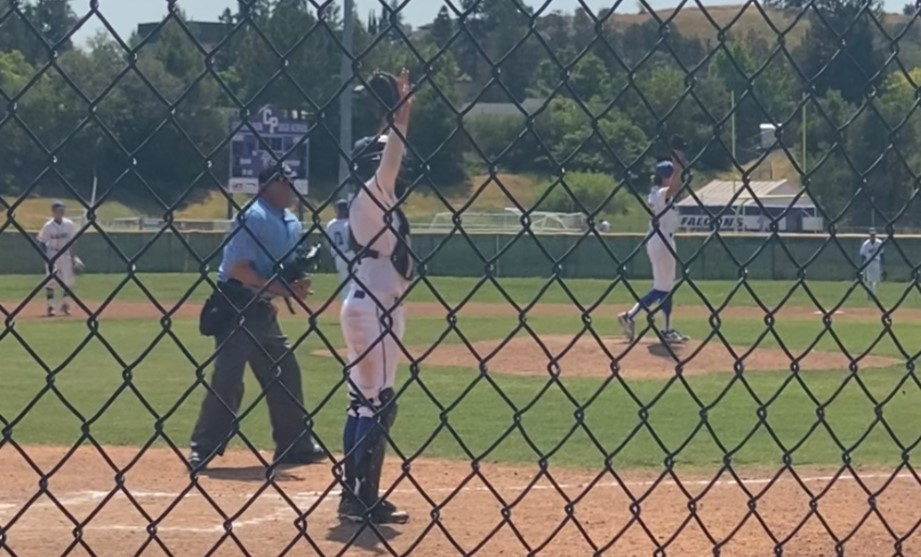 "Get to know Coach": Coach JJ is an only child, has 2 cats and a Siberian husky dog, has played baseball for 14 years, and his cousin plays on College Park, which perhaps provided extra motivation 😊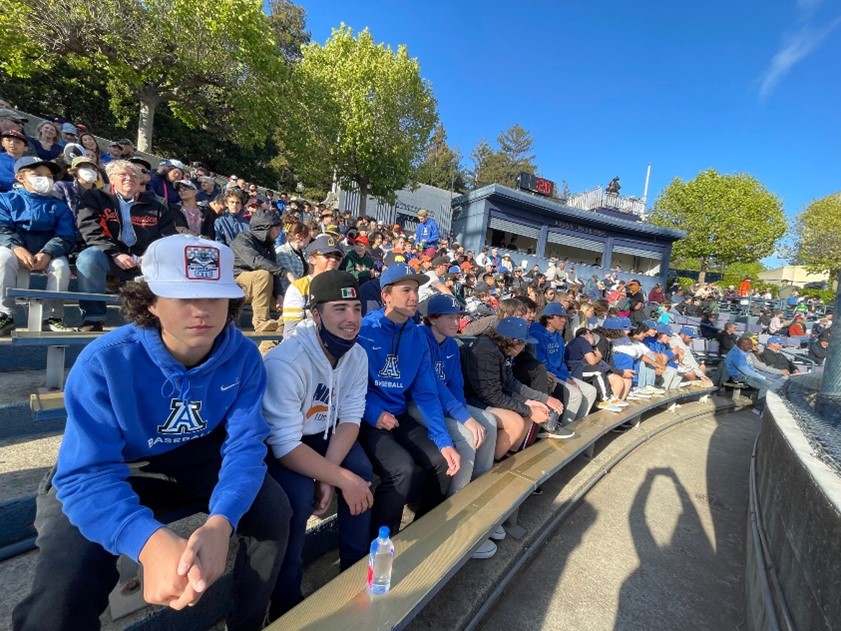 By the way, the Nielsen ratings just came out showing that there are more subscribers to these articles than CNN+, so please keep reading and sharing with your family and friends! Go Dons!
The team next plays San Ramon Valley on the road on Wednesday, May 4th. May the 'FOURTH' be with the BLUE!