Acalanes Girls Soccer tallied their third win of the season in a league match at Benicia High School Tuesday night. The Dons never trailed in the 2-0 shutout win over the Panthers. Junior Addie Bailey put the first goal in the net off of an impressive assist by freshman Nicole Nguyen in her Acalanes soccer debut with 22 minutes left in the first half. Though the Dons maintained possession for the majority of the game, the score remained 1-0 until junior Addie Bailey scored again with 9 minutes left in the game, this time from a beautiful long ball by junior Tatum Zuber. Bailey's hustle to beat the Panther defender to the ball left jaws dropping throughout the stadium. Goalie Catherine Judson maintained control of her goal during the shutout win.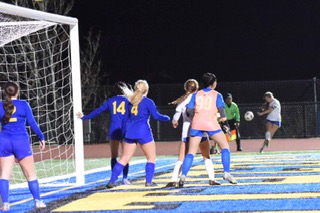 Coach Nick Barbarino gave a shoutout after the game to the strong defensive play of juniors Chloe Quintella, Jacque Peacock, Camryn Salazar and Taylor Carlin.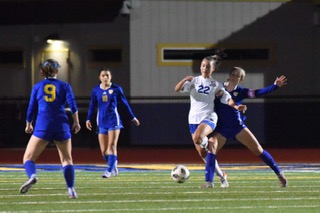 The JV Girls Soccer team also got another win in a 2-1 game over Benicia. Sophomore Megan Yee scored both goals for the Dons.