Acalanes Girls Varsity Soccer had another solid shutout performance Thursday night at home against Concord High School. The Dons racked up 5 unanswered goals vs the Minutemen. Senior Lauren Yee kicked off the scoring spree with 36 minutes left in the first half, assisted by freshman Nicole Nguyen. The Concord defense showed some early frustration by taking down junior Addie Bailey in the box, resulting in a penalty shot. Though the Dons didn't take full advantage of that opportunity, they would have plenty more chances to come. Junior Cam Salazar scored the second goal of the game, assisted by Senior Ella Johnston with 23 minutes left in the first half.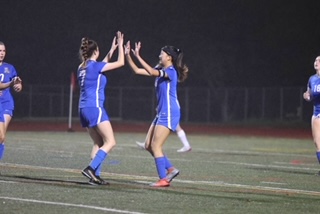 It seemed as though the Dons were consistently knocking, with the Concord defense barely holding the scoring surge at bay. The Dons kept pushing forward, bringing the score to 3-0 when freshman Taylor Mikalis followed up a deflection from an Addie Bailey shot and put the ball in the back of the net. Junior Chloe Quintella scored the fourth goal of the game, assisted by Lauren Yee with 15 minutes left in the game. Junior Tatum Zuber had the final goal of the night with a wickedly curving shot from a through ball by sophomore Ella Thomason. Goalie Catherine Judson got her second shutout of the week in the 5-0 win.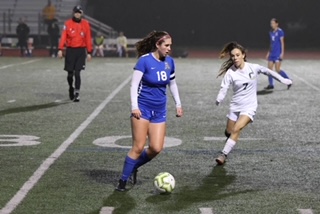 Coach Nick Barbarino highlighted the play of junior defenders Jacque Peacock, Taylor Carlin, senior Sammy Hess and striker Addie Bailey who had countless close shots throughout the game.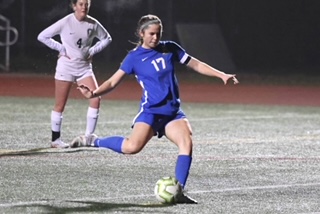 The JV Girls Soccer team routed the Concord JV team with a 9-0 win. Goals were scored by Reiney Fish (2), Shannon Crane, Zoya Acuna, Grace Imrie, Livi Foster, Gianna Intagliata and Alexa Malinovsky.