Hunter Goyert threw this Cougar on his back and won via pin in the 2nd round.
Acalanes battled hard against Campolindo on Wednesday night, successfully tying the Cougars in points for matches wrestled, but succumbing in the overall score (30-54) due to COVID-related forfeits in four weight classes. Other notable matches besides the ones below included Cooper Womack and Matt Soto, who both won via pins. Great work Dons!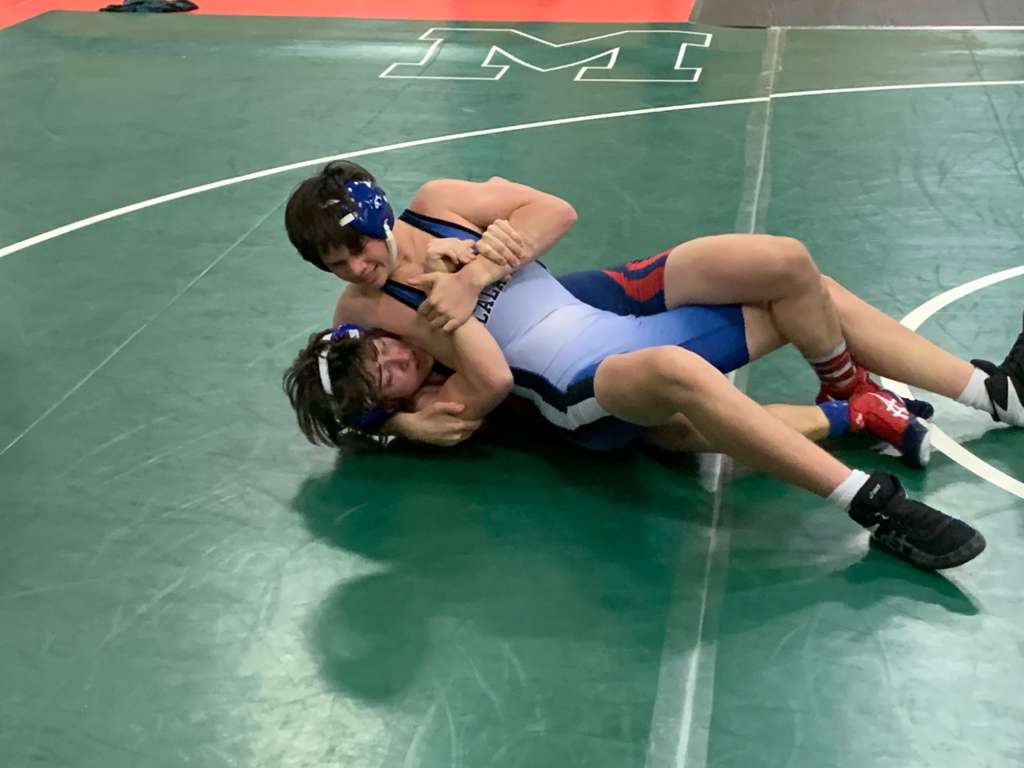 Sophomore Dylan Potter is in control, taking this Cougar to the mat.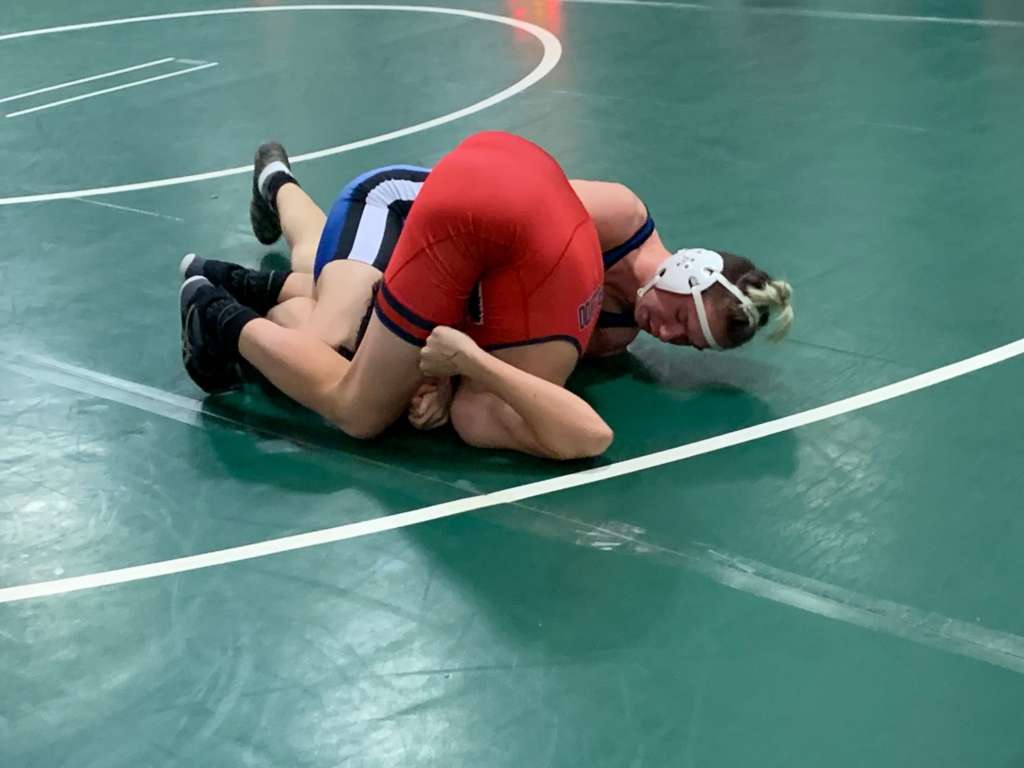 Lucas Haase made short work of this Cougar, stacking him in the first round.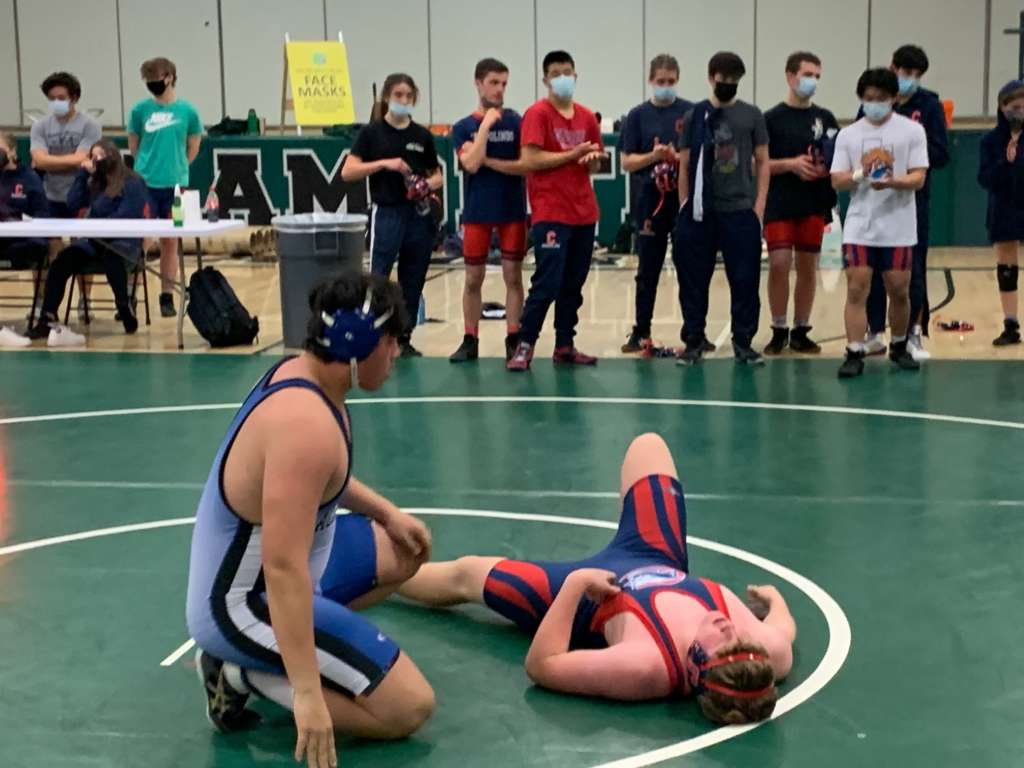 Junior Zach Robb looks on at this gassed Cougar after pinning him in the first round.