The Acalanes cross-country competed in two big meets in the past week starting with the 36th Annual Mariner Invitational in Hayward last Saturday, with over 40 schools from all over the Bay Area and beyond competing. With many upperclassmen unavailable, the Dons' younger runners had a chance to compete at the Varsity division and delivered some strong performances. Varsity regulars Logan Farzan (pictured below) and Olivia Williams (both sophomores) led the Varsity teams with times of 16:43 and 16:59 respectively over the 3-mile course, but many freshmen delivered impressive results of their own in the Varsity races. Freshmen Thomas Cronin, Samuel Dempsey-Fehling, and Nathan Joseph all finished in the 18-19 minute range on the boys side while freshman Cameron Powell was the second fastest 9th grader in the girls race with a time of 20:10.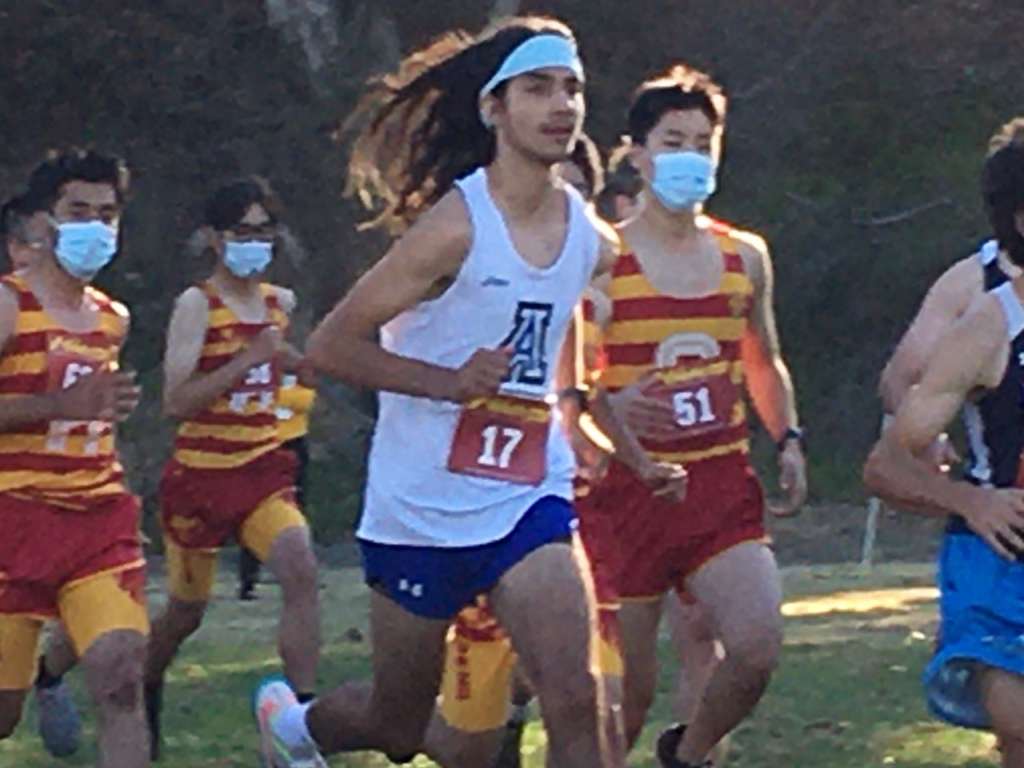 The team next traveled to Newhall Park in Concord on Wednesday afternoon for the final regular-season DAL meet. All DAL schools competed in three divisions for boys and girls: frosh-soph, junior varsity, and varsity divisions. Evan Sverak led the boys frosh-soph group with a time of 13:22 over a 2-mile course, Katrina Ortman and Charlotte Sutherland finished back-to-back in 13th/14th place in the girls JV division, and Sam Pecci delivered a time of 12:32 to top the Dons' boys JV team.
The highlight of the meet was Olivia Williams running another spectacular race in taking 1st place overall with a time of 17:07 in the girls Varsity 3-mile race. Olivia had lost the previous DAL race to her main rival from Campo a few weeks ago but this time was able to pull away from her in the final mile and win by a whopping 40 seconds! Olivia is pictured steaming toward the finish line (all alone!!) in the photo at top. Lauren Yee also had a great performance in finishing 5th with her sister Megan coming in close behind her at 13th. While the other races snuck in just before the rain started, the boys Varsity division endured a light but steady rain throughout their race. Senior Loic Windfuhr-Durand (pictured below approaching finish line) led the Dons with a run of 17:01 and took 13th place overall. Logan Farzan, Bennett Dodge, and Zach Snyder all ran well and finished in the top 30 in a field of 80 runners.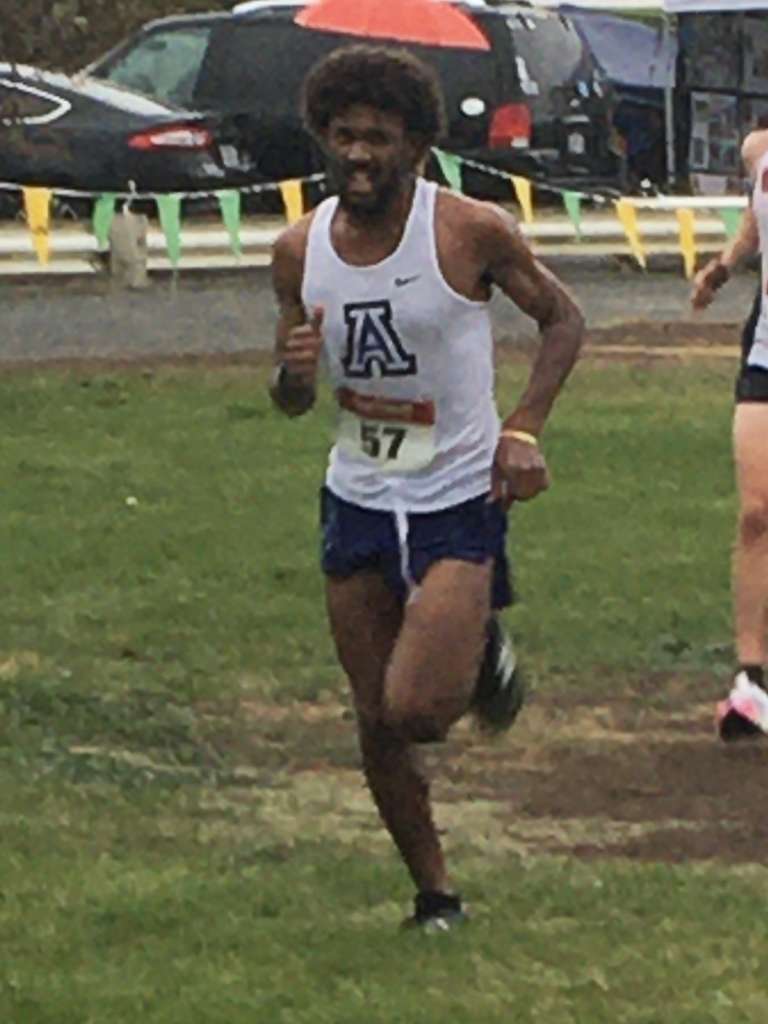 The Dons will continue their training with an eye on the DAL championships on November 6th, followed by the NCS championships on November 20th.