Yesterday Acalanes students, staff and Acalanes Boosters celebrated the 2021 senior athletes and artists that have been recruited by colleges and universities to play and perform at the next level.
Thanks to all who came out to support and to the student athletes who expressed gratitude to the entire Acalanes community.
Congratulations to all 11 recruited athletes going on to play on NCAA sports teams next year. Boosters has been proud to support your teams while here at Acalanes. You will always be considered part of the Dons Family.
Best of luck!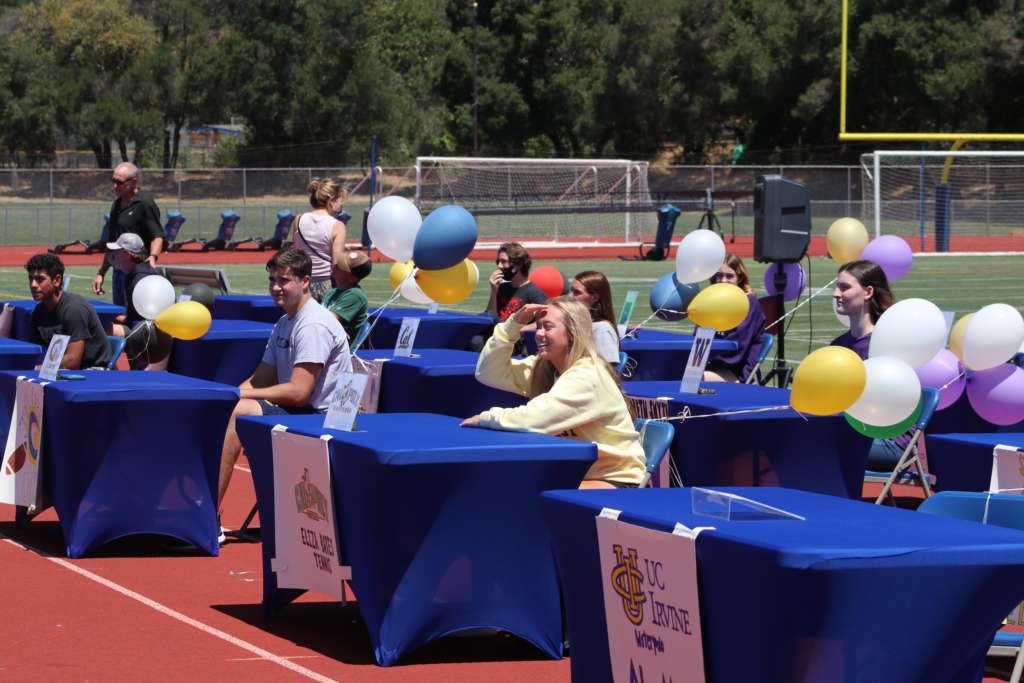 2021 Acalanes Recruited Athletes And Artists
Eliza Bates, Cal Poly Tennis
Joey Carrillo, UC Davis Football
Michael Castelli, Saint Mary's College Baseball
Davis Diaz, Vanderbilt Baseball
Grace Gebhardt, UC Davis Lacrosse
Brady Huchingson, Oregon State University Football
Alex Mould, UC Irvine Water Polo
Sam Roth, Cal Poly Cross Country & Track
Claire Rowell, Cal Water Polo
Scott Ruegg, Colorado College Basketball
Shelby Suppiger, Cal Swimming

Max Simas, The New School Music (Jazz Drumming)
Isabel Powell, Emerson Theater Education and Performance
Megan Crane, Loyola Chicago Theater
Evan Mirabella, Boston Theater
Allyndreth Smyth, University of Washington, Seattle Theater