The Varsity Football team lost a heartbreaker 25-24 to Campolindo High School on Friday night in Lafayette. The Dons finished the regular season with a 5-1 league record and a three way tie for first place with Campo and Las Lomas.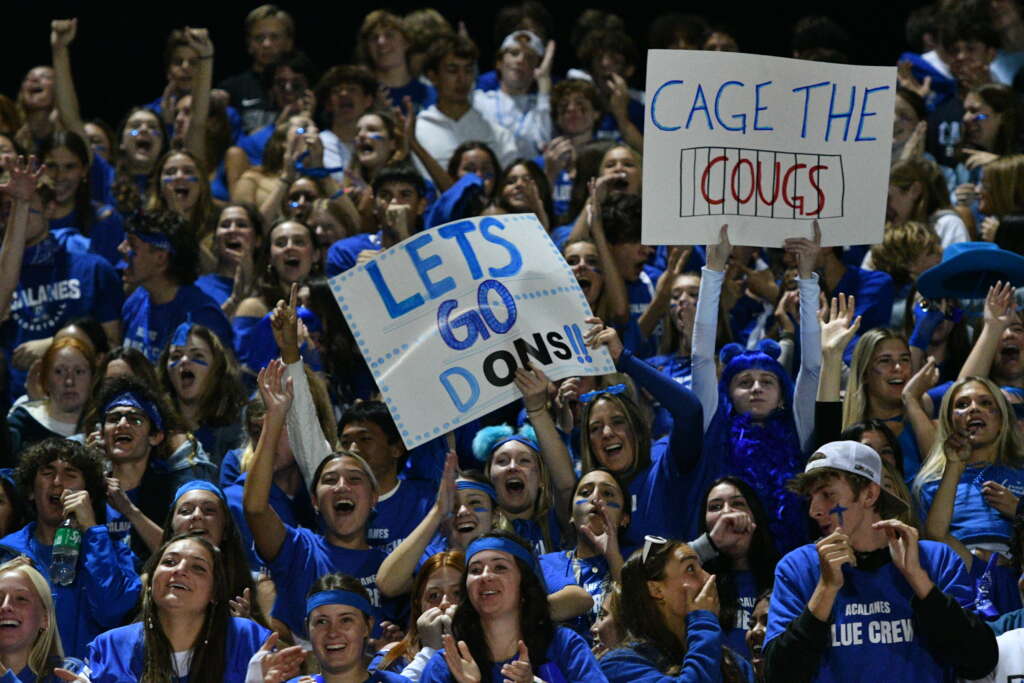 The stands were packed on both sides for this rivalry game.  After an emotional Senior Night celebration the game was on.  Campo struck first to go up 7-0.  The Dons came right back to tie the game at 7-7 on a Sully Bailey 35 yard touchdown pass to Trevor Rogers.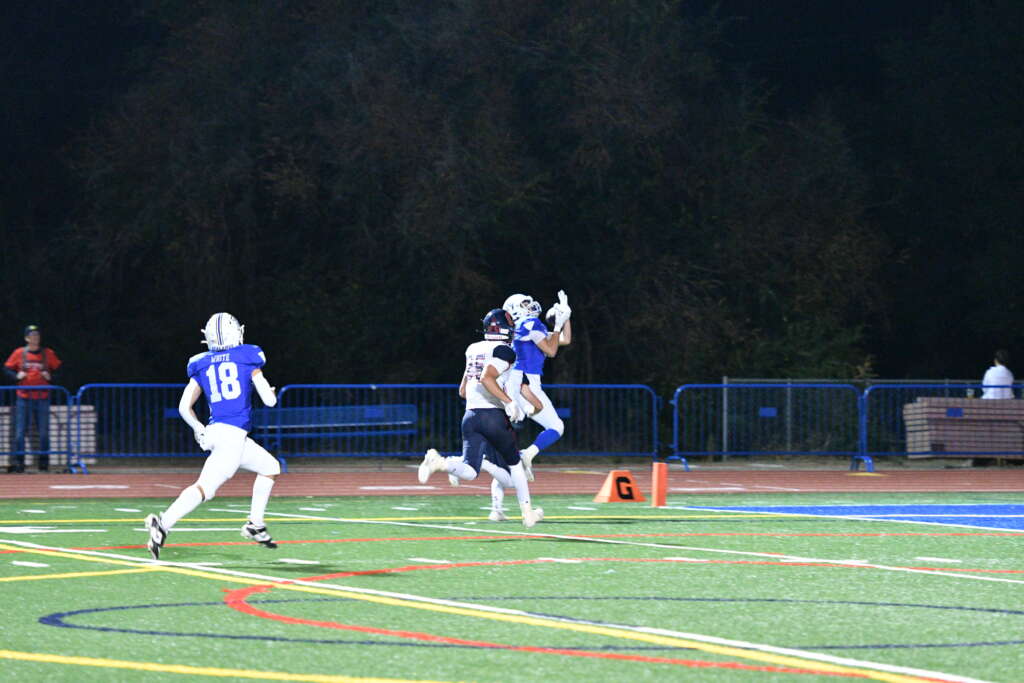 After a Dons defensive stop, Campo was forced to punt the ball. Paul Kuhner took the kick and flew 55 yards flew down the sidelines for an Acalanes touchdown and a 14-7 lead.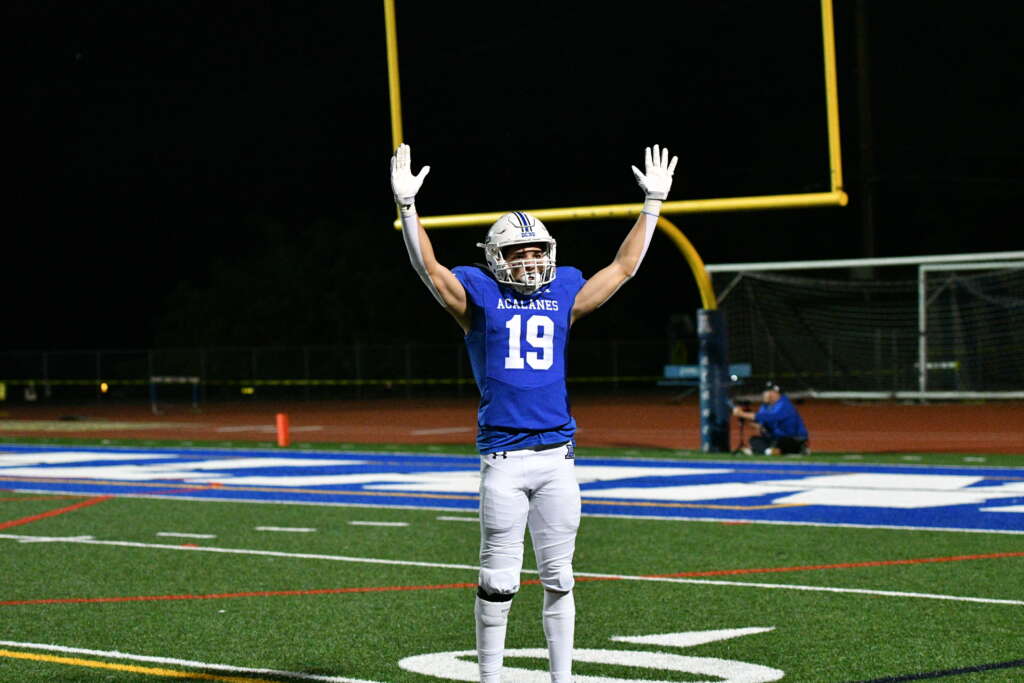 Both teams exchanged field goals in the 2nd Quarter, including a 39 yarder by Trevor Rogers, to bring the halftime score to Acalanes 17 Campolindo 10.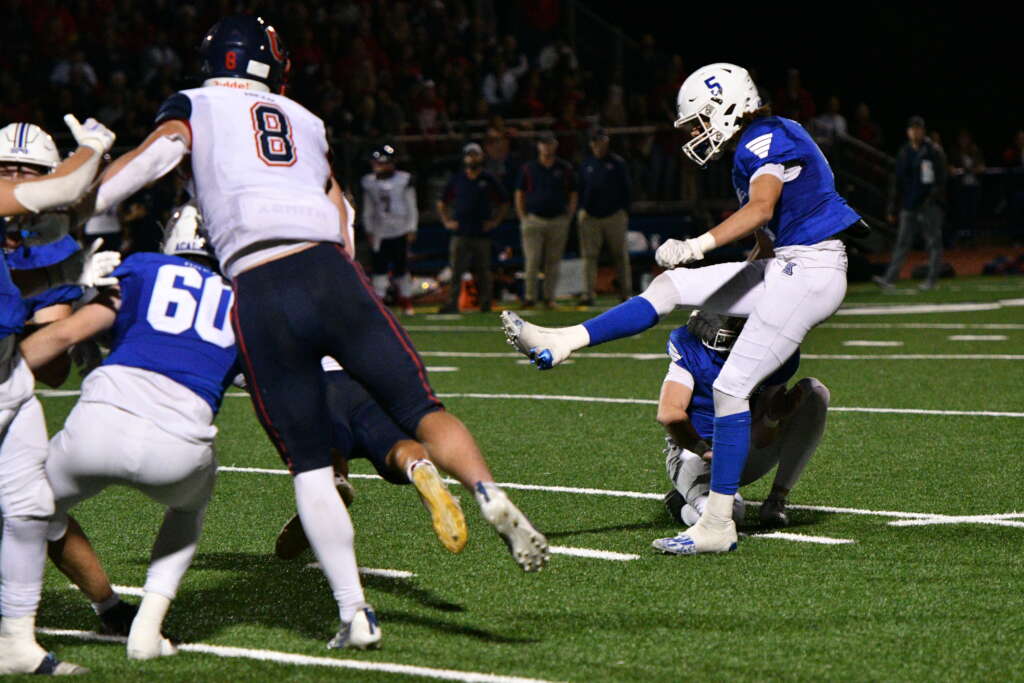 The Dons extended the lead to 24-10 in the 3rd Quarter on a 54 yard touchdown catch by Paul Kuhner. He was fantastic all night.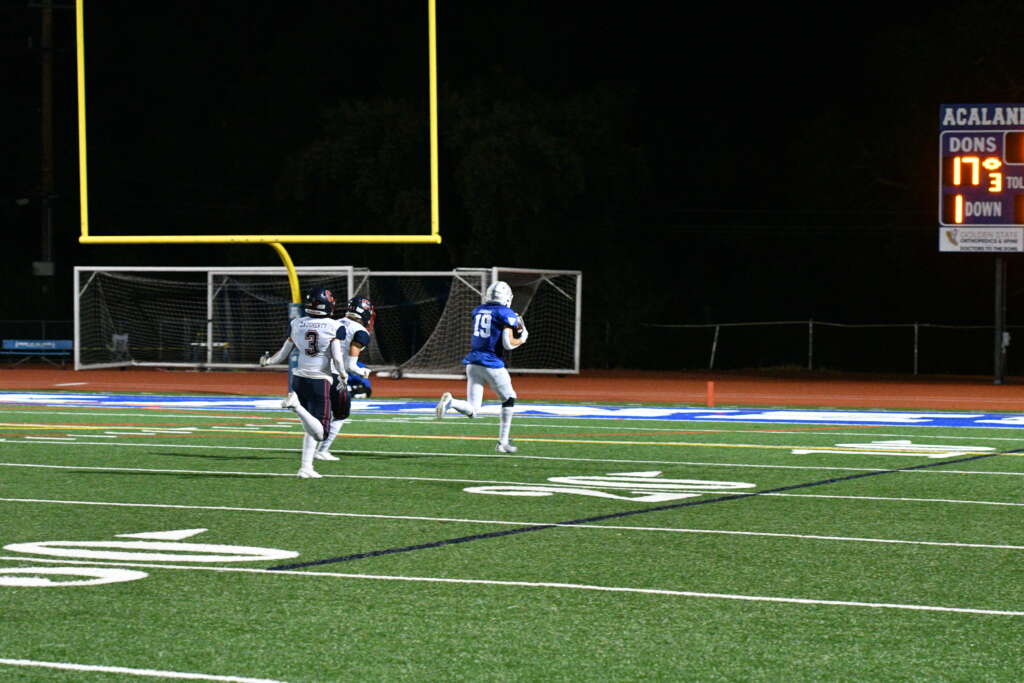 Unfortunately the Dons could not hold on in the 4th Quarter. Acalanes lost the turnover battle 3-0 and could not convert on a key 4th down. Campo scored 15 4th Quarter points to win the game.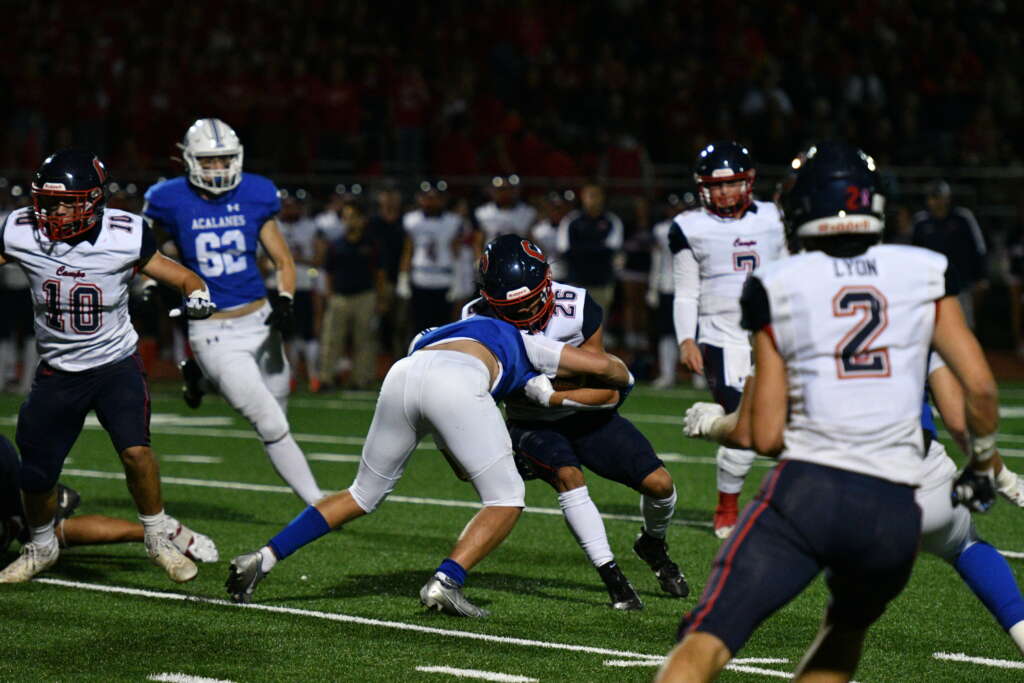 Paul Kuhner did everything humanly possible to win the contest. He generated 110 yards of all purpose offense, scored two touchdowns, defended two passes and registered 10 tackles on defense. He played with the heart of a champion the entire game.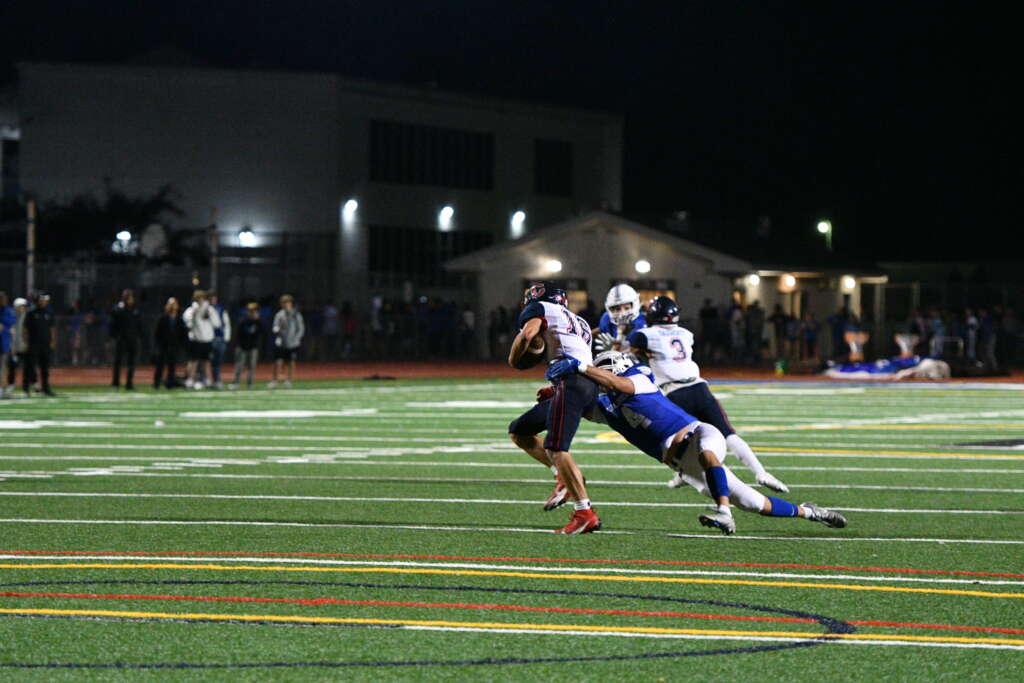 Defensively the boys battled all evening. Colin Malmquist led the team with 12 tackles, Jack Giorgianni had 11, Jake Boselli had 10, with 2 tackles for losses, and Everett Glass had 9 tackles.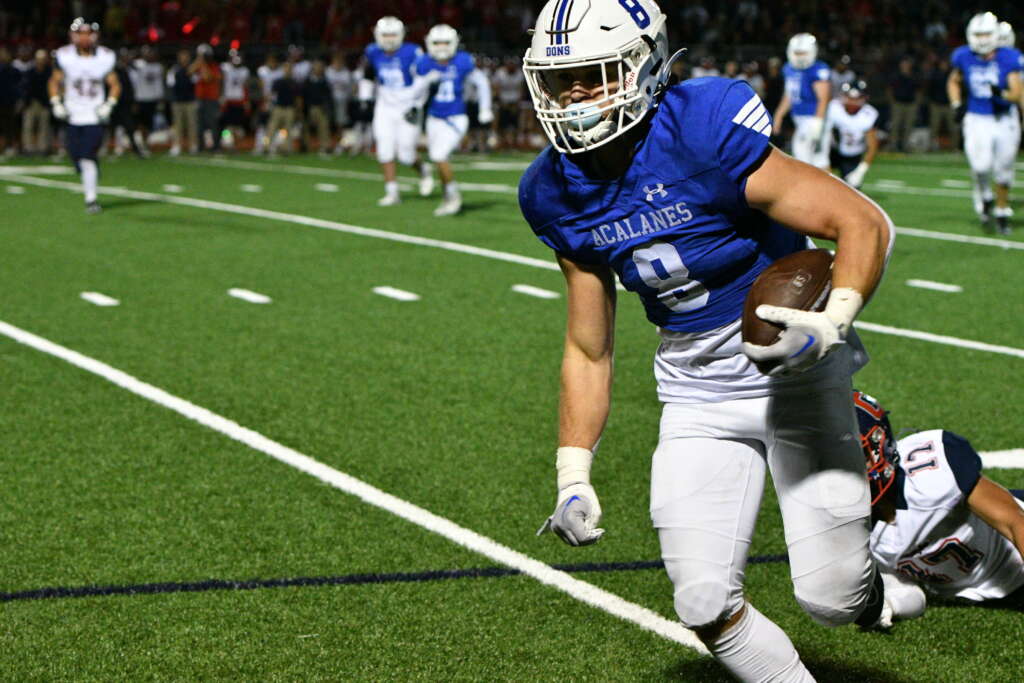 The team needs to regroup to take on a dangerous Mount Diablo High School squad on Friday at home, at 7pm. There are two rounds before the Championship game in NCS. The boys need to dust themselves off and get back after it this week.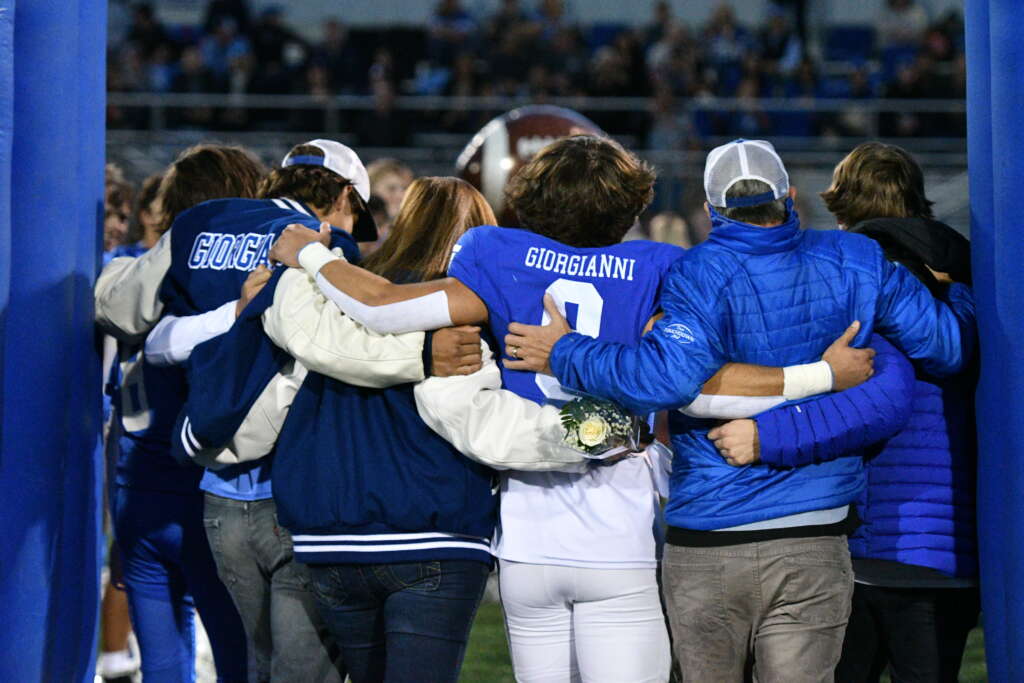 It can be done. Come out to support the Dons and their quest for an NCS Championship. Let's go Dons! The time is upon us! GO DONS!!!!