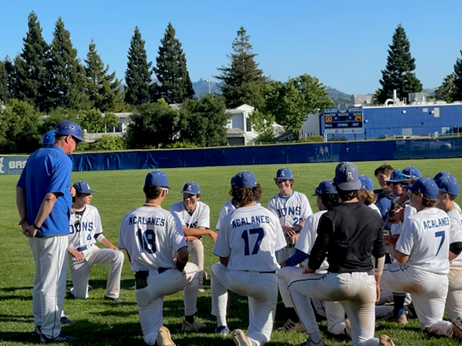 With the possible exception of doing my laundry, there is nothing I like less than writing an end of season Acalanes Boosters article, particularly for baseball. Why? Hall of Fame manager Tommy Lasorda summed it up best when he said "The saddest day of the year is the day baseball season ends". In fact, the sadness ranks right up there with watching tearjerker movie "Marley and Me", basketball player Latrell Sprewell being offered an insufficient amount of money ($21 million over 3 years) to feed his family, and 26-year-old Anna Nicole Smith seeing her billionaire husband suddenly pass away at the age of 90 after only 1 year of marriage.
After the Dons offense brought happiness to their fans by racking up 16 hits on Tuesday, Thursday was an entirely different story as the team only managed 2 hits, both courtesy of Cole Gwaltney.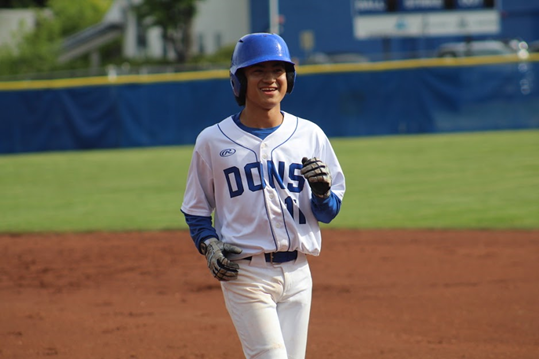 Despite the struggles, the team managed to put 5 runs on the board thanks to 6 walks and 2 HBP by the Broncos pitchers and 4 errors by the Broncos defense. One of the HBP was David Roux, marking the 8th time he was hit this season, a JV Dons record (I have no idea if that is true, but sounds like a lot).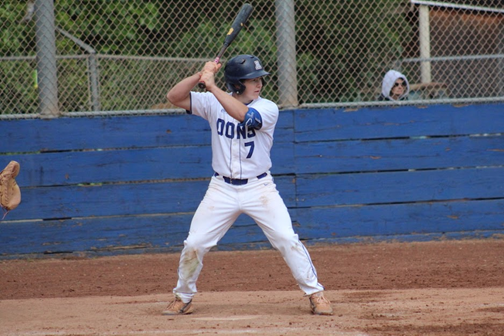 The pitching by both teams was superb as the hurlers yielded a combine total of 1 earned run. Dons starting pitcher Jake Colaco went 5 innings giving up 2 runs on 6 hits and 1 walk with 6 strikeouts.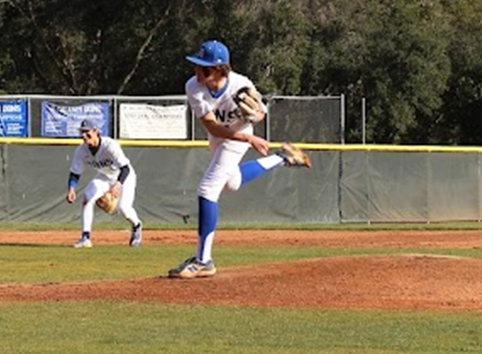 Closer Brady Quinn pitched the last 2 innings, giving up 1 run on 0 hits and 2 walks.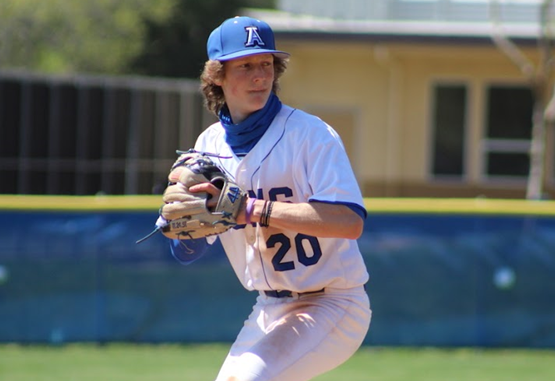 The defense played well, only committing 2 errors on the day. The highlight was a SportCenter-worthy diving catch by Gwaltney off a hard hit line drive in the top of the 4th inning.
The game was tied 2-2 until the bottom of the 6th inning, when the Dons were able to clinch the win by tacking on another 3 runs in a 2-out rally that included 2 walks, 2 errors, and 1 HBP. In other words, just like the coaches drew it up.
I already gave shout-outs to a bunch of people earlier in the season, but I wanted to again acknowledge our coaches and players. Jim and Dan's dedication to the team is what made the season possible.  For the last "Get to know coaches" question, I asked them about their goals for the season.  Their answers were to foster team unity, help the players develop their skills, enrich their high school experience, and prepare them to play varsity baseball.  I think the players achieved these goals and provided us fans with some great memories along the way. Lastly, I wanted to acknowledge all of you for taking the time to read these articles. Hopefully you not only enjoyed reading about all the great things that happened on the field, but also that you learned a bit about the game and were entertained along the way. Go Dons!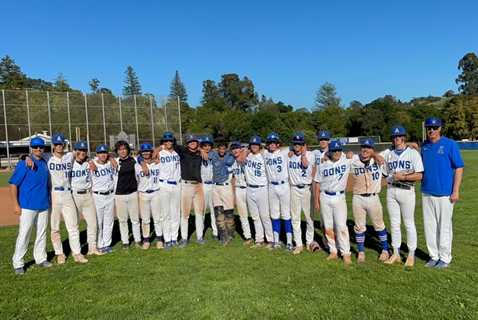 (Left to Right) Coach Burleigh, Isaac Copen #18, Brady Wall #12, Brendan Miles #5, Nicky Fosina #6, Cole Gwaltney #11, Trevor McCarthy #17, Wyatt Cooper #13, Henry Garbo #9, Augie Martinez #8, Austin Wampler #1, Michael Hamilton #15, Jake Colaco #3, David Gonzales #2, Hank Bauer #4, David Roux #7, Dominic Patitucci #10, Brady Quinn #20, Coach Meade. Not pictured: Ben Pecci #19.
Look forward to seeing everyone at the end of season party next Friday