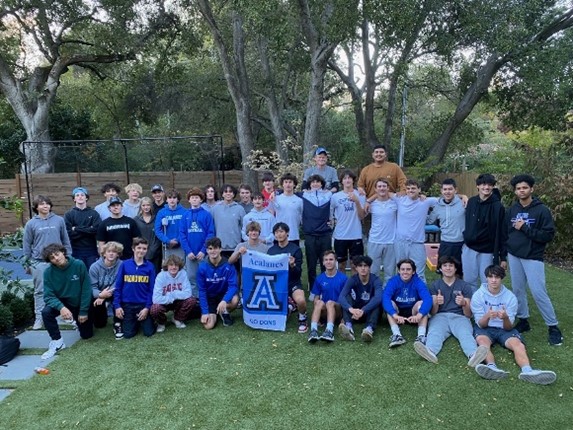 A cliché is a phrase or opinion that is overused and betrays a lack of original thought. Sports clichés such as he is a "team player" or she gives "110 percent" are commonly used both in sports and in business. Another, "Football is Family", was on full display in the JV Football season finale against the Northgate Broncos as the family grew courtesy of the Frosh team joining for the game. Despite the obvious challenge of trying to integrate two teams, not to mention the nightmare scenario it caused for statistician Matt Delaney trying to figure out which #5 was playing QB or #6 was playing receiver, the Dons were able to pull out a 26-13 victory against a Broncos team that swept their non-league schedule and then got swept in league play.
The Dons defense stepped up the entire game. The only points allowed were on QB sneaks, one on a 89-yard burst and the other a 3-yard run following an outstanding kickoff return by the Broncos. Lineman Eli Laird registered the only Dons turnover of the day with a great interception late in the game.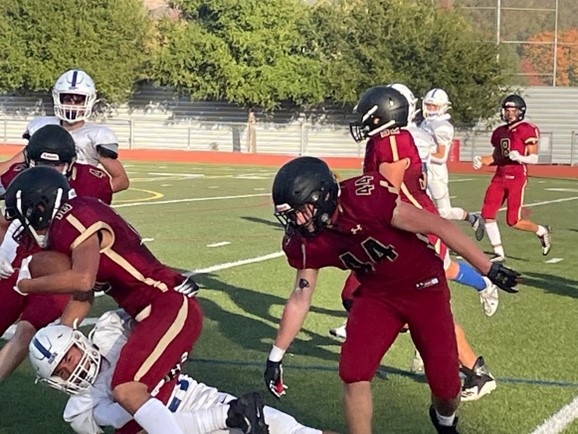 The Dons offense was driven by stellar play from Eitan Romick and Niko White. Eitan accounted for the first two TDs of the day via a 17-yard run on the Dons first drive and a 10-yard run on the third drive.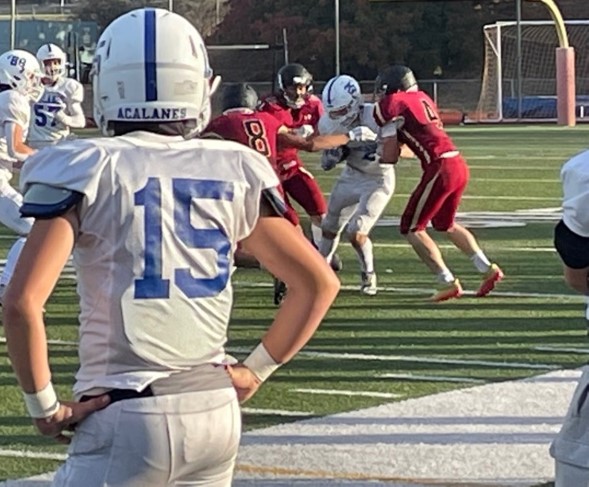 Niko made plays all day on special teams and offense via the run and pass. He also caught the only TD of the day, a 15-yard catch and run from QB David Gonzales.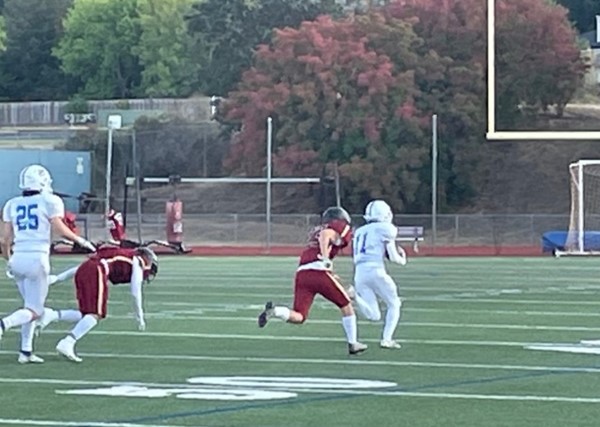 Brady Wall scored the last TD of the game with a rushing TD from a wildcat formation. Frosh Grant Ricker had the catch of the game, albeit out-of-bounds, with a one-handed Odell Beckham Jr. style snag.
On special teams, David Roux handled kickoffs and punts, while Brendan Miles took extra point duties as Luca DeBiasse looked on from the sidelines with her fellow injured teammates.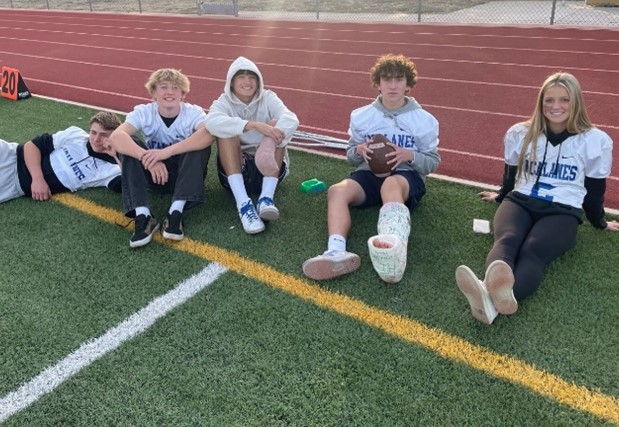 Perhaps the most famous cliché of all, courtesy of Yogi Berra, is "it ain't over until it is over". Sadly, this season is over, which makes this the hardest article to write. What made this Dons JV football season so great is that every coach, trainer, referee, cheerleader, team mom, photographer, statistician, chain gang/snack brigade/team dinner volunteer, pasta feed/end of season party host, and fan played a critical role supporting this team. The tremendous young men and woman on this team went through quite a journey, starting in early summer with non-padded practices, then Tahoe camp, padded practices, a tough non-league schedule against teams such as San Marin and Redwood, and then the league schedule including rivals Campolindo and Miramonte. Through it all, they were able to achieve a winning record (5-4) and embodied the mantra that you "win as a team and lose as a team". More importantly, they bonded as a team and forged what we all hope will be life-long friendships.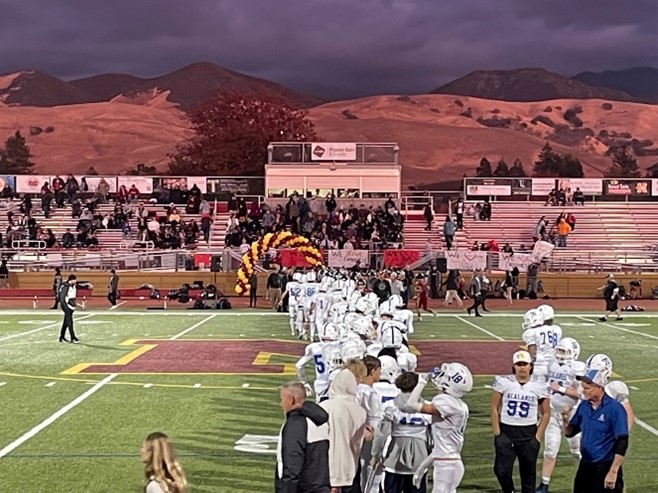 Added bonus…I know that end of season articles typically highlight individual achievements (which can be found here if interested), but I thought it would be more interesting to leave you with my Top 10 fun facts comparing this year's JV team to last year's frosh team.
| Category | 2021 Frosh | 2022 JV |
| --- | --- | --- |
| % wins | 38% | 56% |
| % of players with a tackle | 71% | 78% |
| % of players with a sack | 14% | 31% |
| % of total receiving TDs caught by top 2 receivers | 77% | 53% |
| % of players with a rushing attempt | 22% | 36% |
| # of punts or extra points attempted | 0 | 46 |
| # of female players with a perfect extra point season | 0 | 1 |
| # of games played with < 2 hours notice | 0 | 1 |
| % of players named Brady, Brody, David, Drew, Griffin, Jake, or Jonah | 29% | 42% |
| # of articles lacking any shred of journalistic integrity | 0 | 11 |
Please be sure to root for the Varsity Dons in Playoffs (and the JV Dons practicing with them) beginning on Friday, November 11 at home @ 7pm against the Concord Minutemen