DONS! Come support football as they host Cardinal Newman at 7:00 pm for the NCS Semifinals this Friday! The first 100 students who show their student ID at the gate will receive a free ticket on behalf of the football families. Let's go Dons!!  The theme is Ski Gear so bundle up & come out to the NCS Semi-Finals. Tickets are on Go Fan!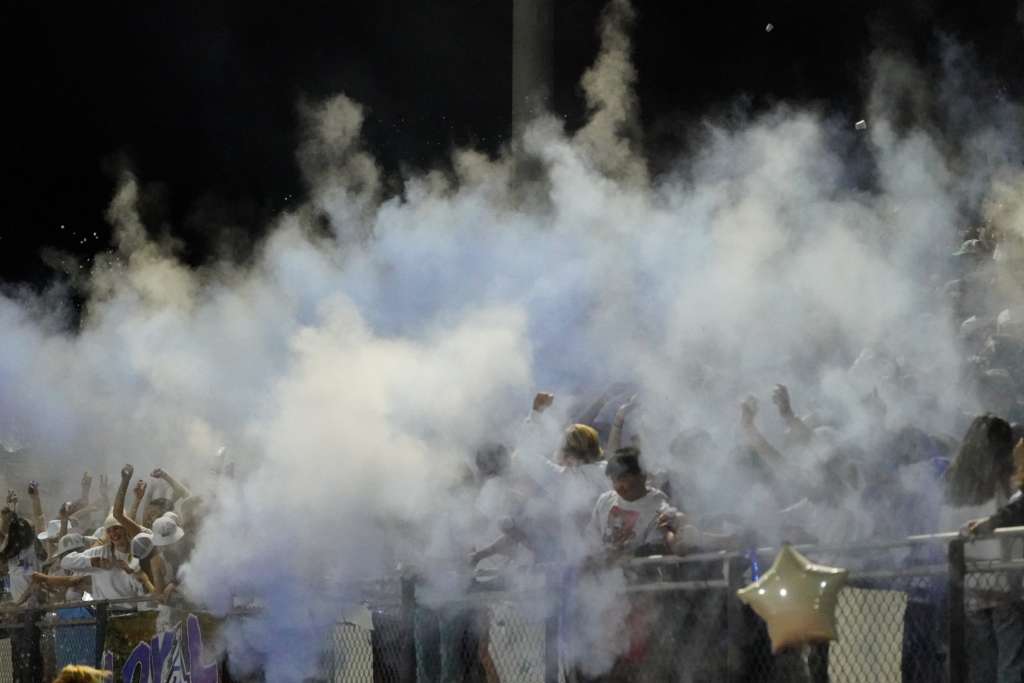 Preview from the San Jose Mercury News
No. 3 Cardinal Newman (7-4) at No. 2 Acalanes (10-1) in NCS Division IV semifinals, 7 p.m.: Acalanes coach Floyd Burnsed recalls the only time in his career one of his teams played against Cardinal Newman. None of the players on Burnsed's current team were born. Some of their parents were probably still in diapers. It was 1983. Burnsed was in his second year as head coach at Miramonte, which beat Cardinal Newman 16-13 for the NCS 2A title. Forty seasons later, Burnsed finally gets to coach against the Cardinals again. Calpreps.com is predicting Burnsed will improve his record to 2-0 against them. This will be the first meeting between the Dons and Cardinal Newman in the MaxPreps era, which dates back to 2004. The Dons' only loss this season was by three points to Campolindo (11-0), and they are 6-1 against opponents from higher divisions. Cardinal Newman is 4-4. The Dons have split time between junior QBs Sully Bailey and Jake Boselli all season, with Bailey usually starting the game and Boselli closing. It has been a successful arrangement. They have combined for 2,778 passing yards and 29 TD passes. Junior Trevor Rogers is the favorite target with 15 TD catches and 1,070 receiving yards. He has an offer from Massachusetts. Ethan Torres might be the best all-around Don with 727 receiving yards, nine TD catches and six interceptions, two returned for touchdowns. Cardinal Newman will try to get the ball to senior RB Santino Acevedo, who is hearing from Oregon State and Wyoming, according to 247sports.com. The QB is junior Matt Hilden, who measures 6-4, 275. — Mike Lefkow
Cal-Hi Sports Video from Concord Playoff Game (they mixed up #17 Jake Takeuchi and #16 Copper Edelman and they missed Jake Boselli at QB in the second half).
NCS D4 Offensive Passing:
#3 Sully Bailey: 1,782 yds – 57% completion – 16 TDs – 5 Interceptions
#6 Jake Boselli: 996 yds – 63% completion – 13 TDs – 4 Interceptions
Note: Combined they finish #1 in yds and TDs
NCS D4 Offensive Rushing:
#4 Ellis Burger: 695 yds – 55 yd longest – 16 TDs
Note: #2 in TDs, props to Ellis and the O-line LT Marcus Julian, LG Tyler Murphy, C Miller Smith, RG Victor Nicolacakis, RT Trevor Carrillo
NCS D4 Offensive Receiving:
#1 Trevor Rogers: 1,070 yds – 19.11 yds per reception – 95 yd longest – 15 TDs
#4 Ethan Torres: 727 yds – 19.65 yds per reception – 81 yd longest – 9 TDs
NCS D4 Defensive Tackles
#1 Jack Giorgianni: 84 tackles – 33 solo – 51 assists – 4 TFLs
#4 George Churchill: 67 tackles – 22 solo – 45 assists – 6 TFLs
NCS D4 Defensive Sacks
#2 Justin Zegarowski: 8.5 sacks – 58 yds lost – 6 hurries
#3 Nathan Bennett: 8 sacks – 53 yds lost – 6 hurries
NCS D4 Defensive Interceptions
#2 Ethan Torres: 6 interceptions – 140 return yds