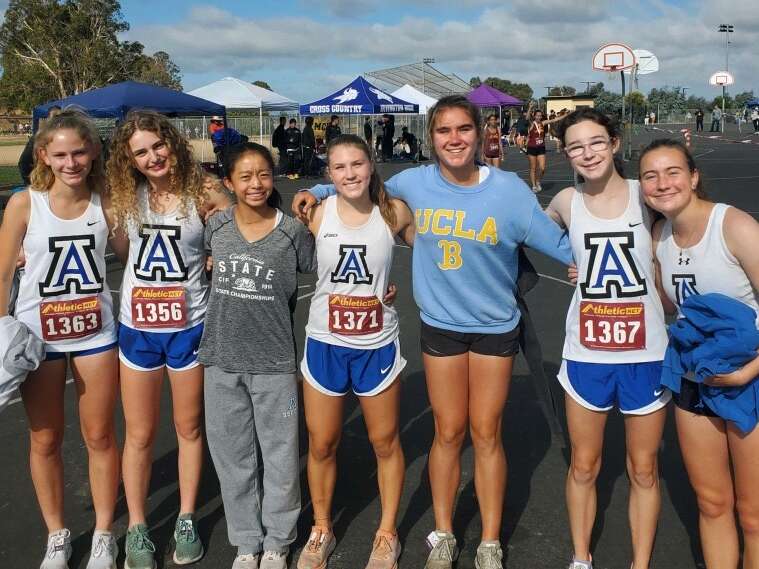 The Boys and Girls Cross Country competed at the Farmer Invitational on September 17th. The course is the site for the NCS Championships for later in the season so both squads were eager to gain crucial familiarity with the course.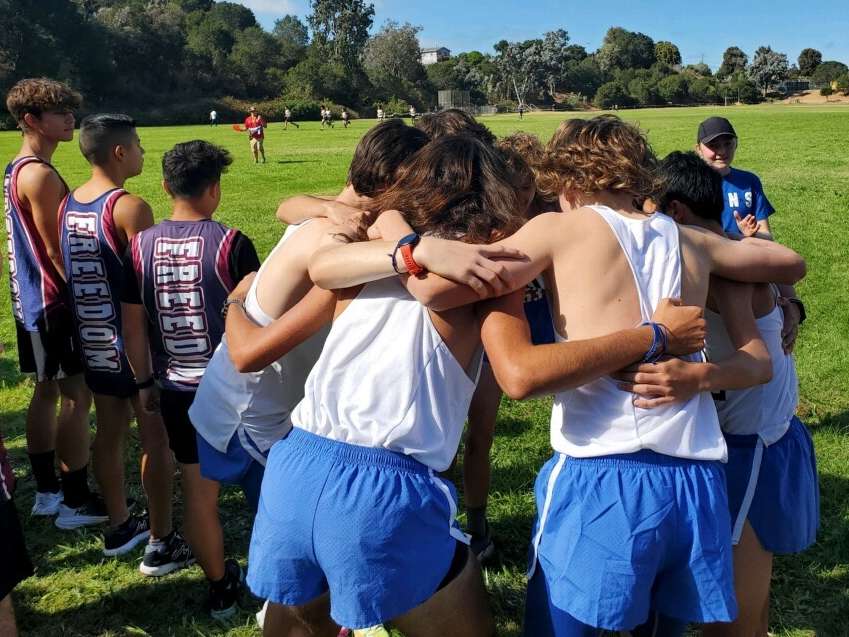 The Varsity Boys were led by Junior Logan Farzan once again. Farzan completed the 3-mile course in 15:47, this time shattering his old 3-mile PR by over 50 seconds and becoming the 5th fastest runner on that course in school history. Behind Farzan, Senior Tyler Hunt moved up nicely through the race to finish 2nd for Acalanes in 16:43. The next three Acalanes runners, Zach Snyder, TJ Cronin, and Ben Brekke were separated by just 20 seconds. In the JV Race, Junior Liam Gallacher led the squad with a time of 19:45 and Freshman Shiraz Kamran had the top Frosh-Soph time for Acalanes in 20:00.79.
The girls varsity squad was without Senior Megan Yee and Freshman Cate McCormick, but Freshman Nevish Murphy led the team mightily with a time of 19:37. Sophomore Cameron Powell was second for the team in 20:50, and Junior Nina Gehrig came in 21:13, a new 3-mile PR for her. The last scoring places included Sophomore Charlotte Sutherland with a PR of her own in 22:07 and Senior Emma Hunt in 22:39. In the JV race Sophomore Sadie Poole paced with Freshman Madison Bernstein before separating at the end of the race to finish in 24:05.