Tess Gundacker had the hot hand on Thursday, tallying four hits and leading the Dons to a 15-5 victory over Ygnacio Valley. Gundacker doubled in the first, homered in the second, doubled in the third, and doubled in the fifth. Gundacker went 4-for-4 at the plate to lead Lady Dons in hits.

Ygnacio Valley scored three runs in the fourth inning, but the Dons still managed to pull out the victory. The big inning for Ygnacio Valley came thanks to a single by Ally G, a fielder's choice by Trinity, and an error on a ball put in play by Arianna.
Lady Dons got on the board in the first inning when an error scored two runs for Lady Dons.
Lana Cerejo toed the rubber for Lady Dons. The fireballer lasted five innings (game was called 'mercy' to end the game early) allowing two hits and five runs while striking out four.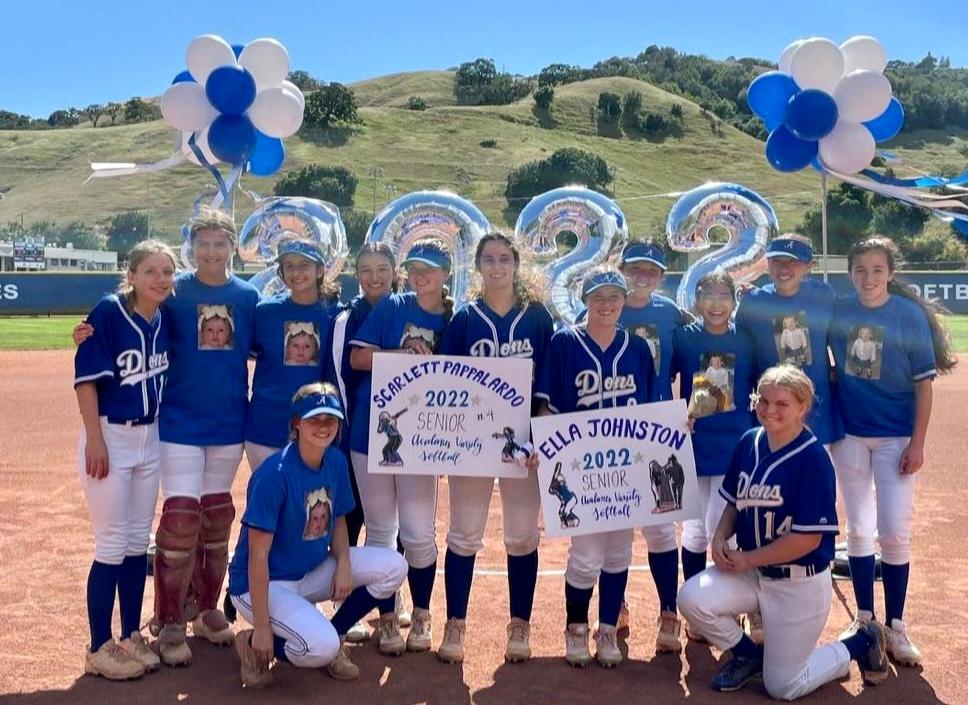 The Dons travel to Skyline high for game day on Friday. Let's Go Dons!