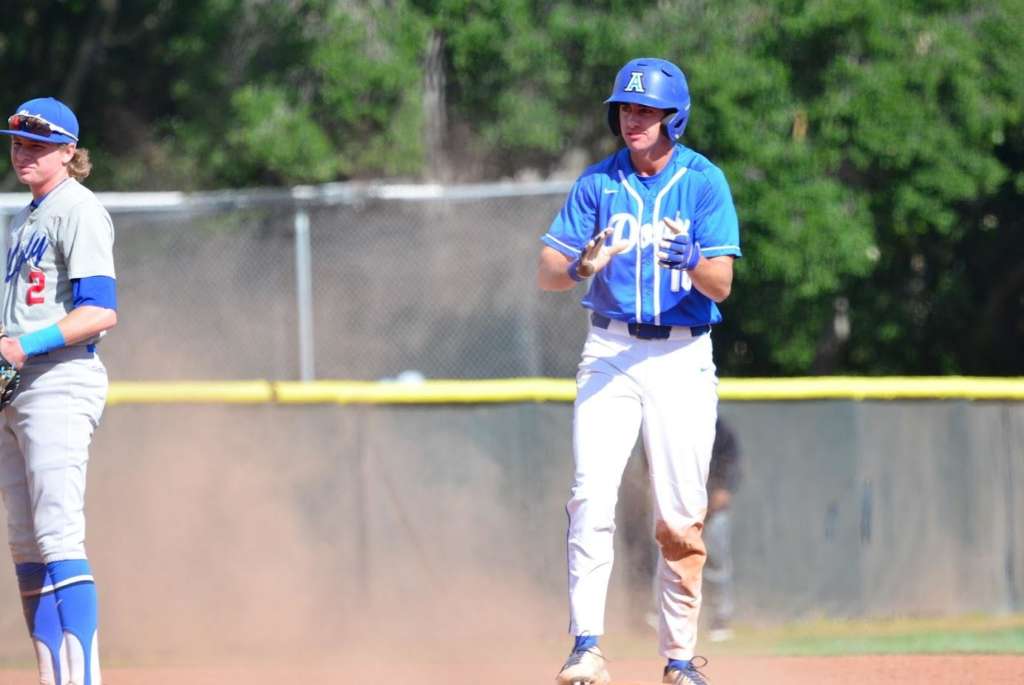 The Dons squared off against Clayton Valley Ugly Eagles (Ranked 22 in California, #2 in NCS) on Tuesday and it was senior night before a packed crowd. Prior to the start, the Dons took time to recognize their seniors before their last home regular season home game: Will Berrien, Miles Bergman, Benjy Braunstein, Jack Cusumano, Logan Ketchum, Connor McPhail, Chase McReynolds, Dante Montgomery, Ethan Rowland, Luke Souza, and Kyle White.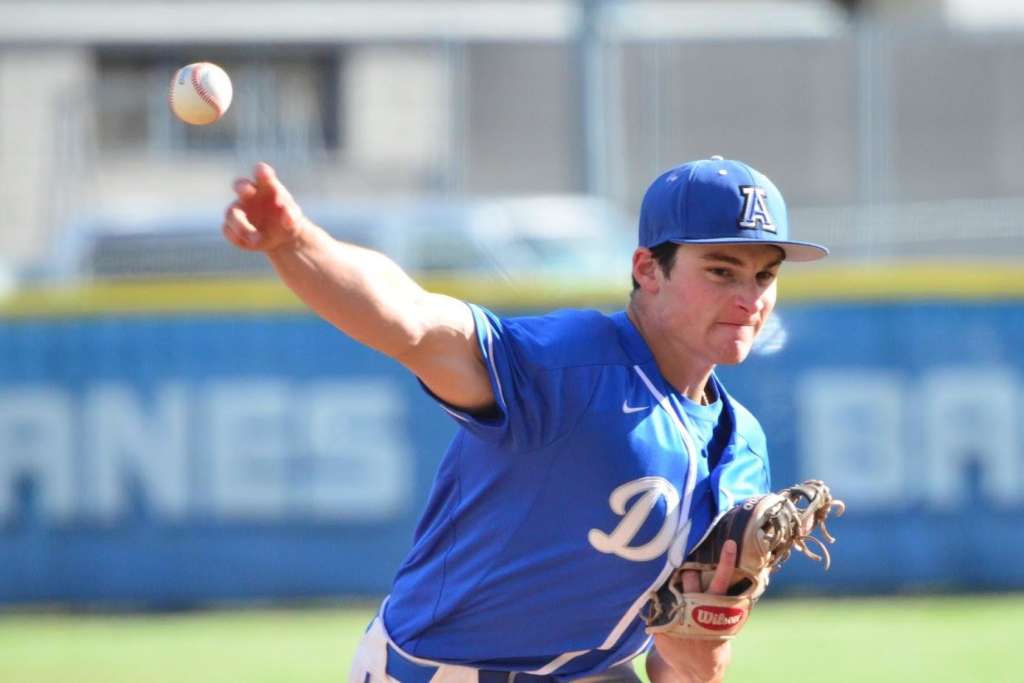 This was slated to be a big series as both teams entered the game tied for 1st in DFAL with 8-2 league records. Last year, the Ugly Eagles led the league going into the final series, before the Dons took 2 out of 3 games from them and knocked them out of 1st, so revenge was on their mind. The Ugly Eagles returned most of their starters and came in ranked 2nd in NCS and 22nd in California. This team was no joke with several D1 players who give them great pitching, fielding and bats. Meanwhile, they threw their tall hard-throwing ace, an Oregon State commit, who has given up only 2 earned runs all year.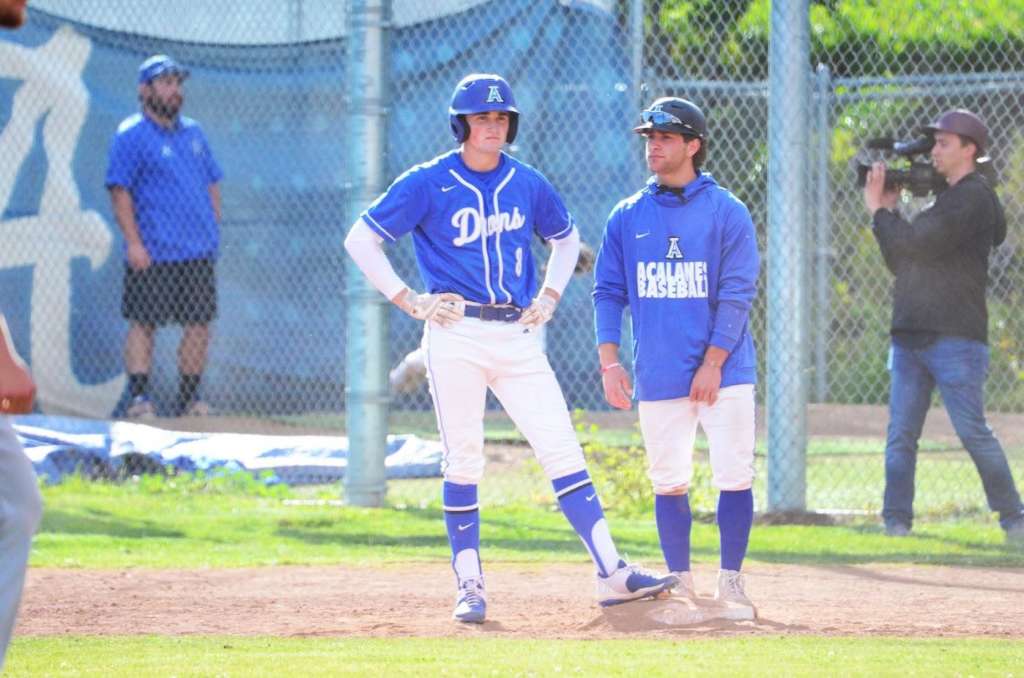 The Dons countered with Benjy Braunstein, who kept the Eagles off the scoreboard in the 1st. However, in the 2nd the Eagles managed to manufacture an unearned run off Benjy to take a 1-0 lead. It was clear that runs were going to be hard to come by in this game, so when Connor McPhail led off the bottom of the 3rd by ripping a double down the left field line for the Dons first hit of the game, the crowd came alive. Dante Montgomery then laid down a perfect bunt and when the 3rd baseman overthrew the first baseman, McPhail came in to score and Dante was safe at first. Dons 1-Clayton Valley 1.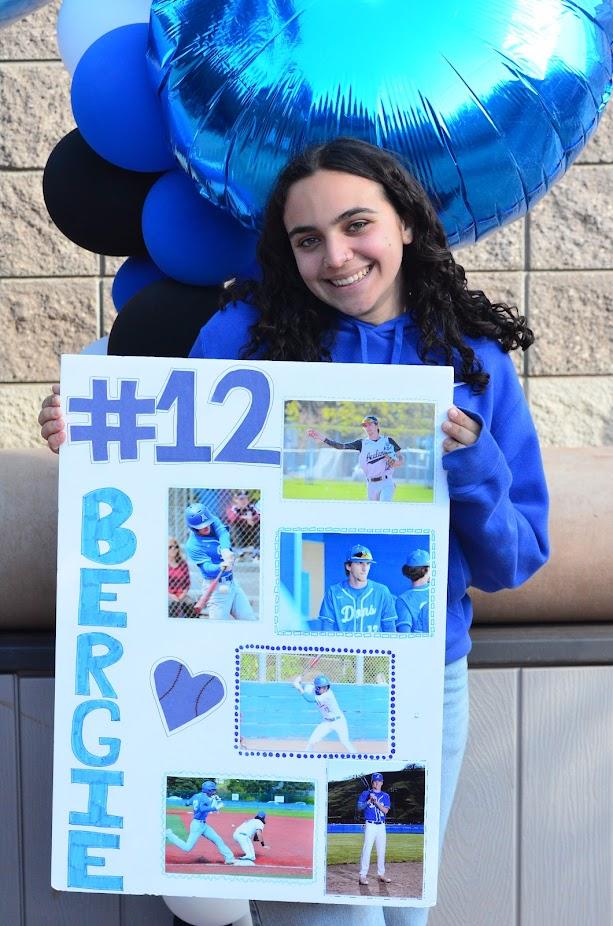 With Benjy pitching beautifully and the defense playing solidly, the score stayed that way until the top of the 6th. Unfortunately, the Eagles pitcher is also one of the top hitters in the league and led off the top of the 6th with a booming home run that cleared the left center field wall just over the glove of center fielder Will Berrien.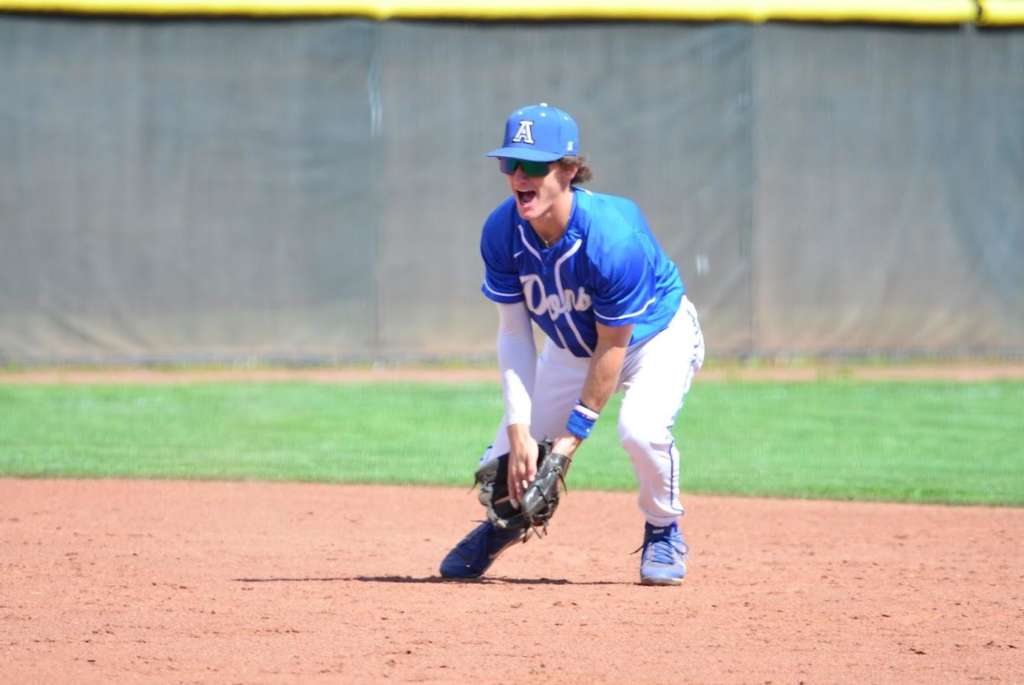 Montgomery and Berrien both added singles in the 6th but weren't able to cross the plate. Braunstein finished the 7th for his 5th complete game of the season, but the Dons couldn't muster any more offense and fell 2-1. It was a hard-fought game on both sides and Thursday's final regular season game at Clayton Valley between these same two teams promises to be another good one. If the Dons can win, they can grab a share of the league title and an automatic bid to the NCS playoffs.
Let's Go Dons! Win it on Thursday!