California is a big state, 39, 538, 223 people call California home. 1,838,805 high school students attend 1314 Californian high schools. So, with four Dons heading to the 2022 CIF State Championship, well…this is just DONtastic! Acalanes is very proud of our four CIF STATE bound athletes.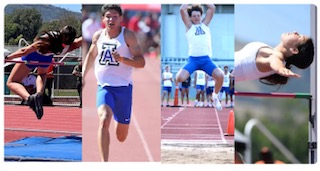 Girls High Jump: Carly Young Harriman & Haley Chelemedos
Boys Long Jump: Trevor Rogers
Boys 100: Paul Kuhner
All of the ACAcommunity has been follow Dons Track and Field this season. How does that feel?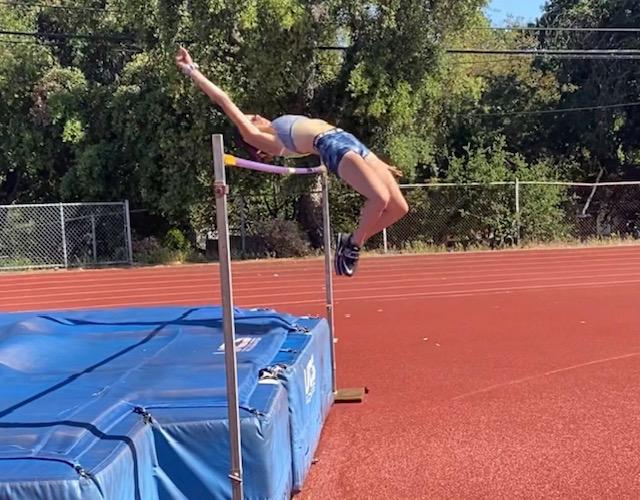 (Carly) I know my community supports me and it's the best feeling in the world. As I qualified for state, I got multiple people asking me where it is and that they wanted to come watch! Which was so sweet and I'm so glad I get to have this experience.
(Trevor) I love the support from everyone in the community it means a lot knowing people believe in you and the have your back. It feels great to be a Don. Thank you everyone for believing in my teammates and myself.
(Haley) I'm incredibly grateful that myself, as well as the rest of the team, is supported by the Acalanes community. It's so reassuring to know that whenever you need it, there is someone rooting you on and believing in you.
Paul, everyone knows you the fastest person in Lamorinda. When did you know you were fast?
(Paul) First time I thought I was fast was the Burton Valley Elementary First Grade Olympics. I won the running events and was pretty excited.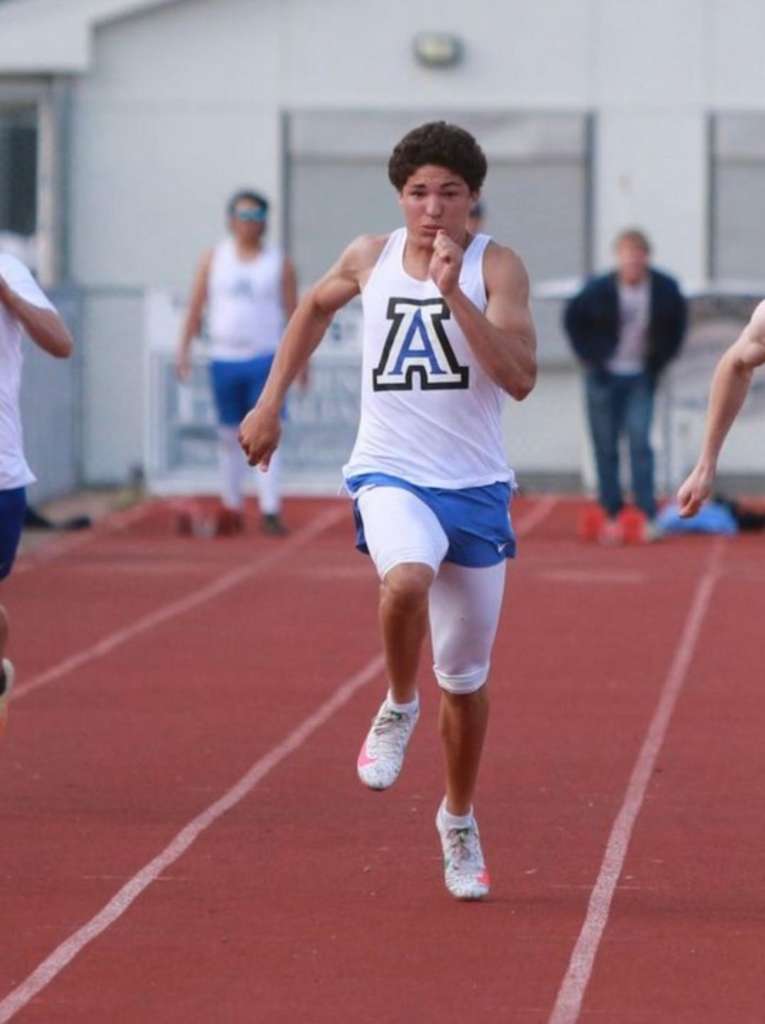 How are you getting ready for the CIF weekend?
(Haley) To prepare for Friday and Saturday, I'm honestly just trying to maintain a clear headspace. There are going to be amazing athletes competing, so it's easy to get nervous or overwhelmed.
Meet Day: what are you doing to get ready?
(Trevor) When getting ready for a meet, I practice my technique with Coach Joy who is one of the main reasons I've made it this far.
(Carly) My rituals definitely are to close my eyes and tell myself that I can do it, I'm out here for fun to do what I love. I definitely turn around and stop watching my competition to not sike myself out. I try my best to stay in my head and cheer everyone else on!
CIF STATE! This is big time! How did you get to this moment?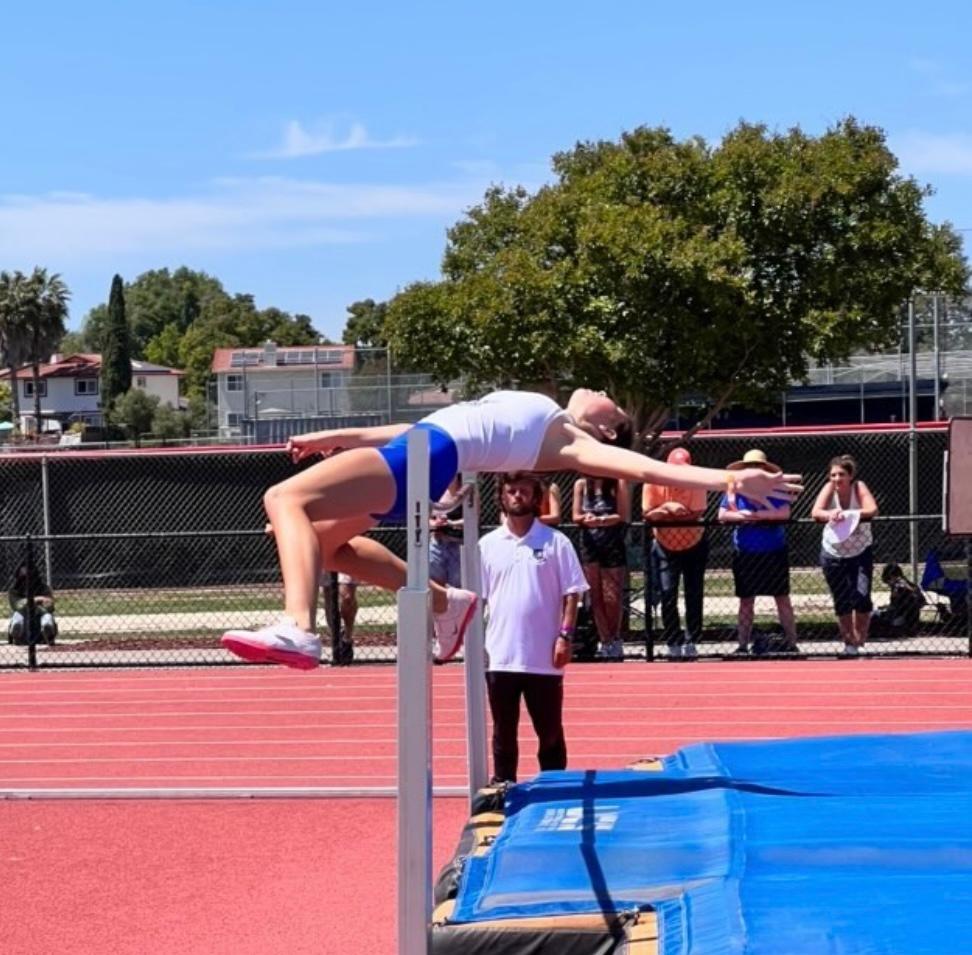 (Paul) Really great coaching, supportive teammates & family and awesome school environment.  
(Haley) I don't necessarily think there is a single reason why I made it this far, rather a collection of people and actions that have helped. I definitely couldn't have done it without support from coaches and teammates. Attending preseason and all the practices I could has made me stronger and better prepared. But those are just some of the reasons why I have progressed this season.

What's the difference between a good athlete and a great athlete?
(Trevor) I think what makes a great athlete isn't just an athletic ability but someone who can take care of business in the classroom and be a good person in their community and with their peers.
Note: Trevor Rogers this month won the 2022 Blue Star Award. ACA Blue Heart Awards are nominated by their peers who embody the true spirit of Acalanes and displaying excellence in showing up for their peers, fostering spirit on campus, connecting with others, and showing care for all.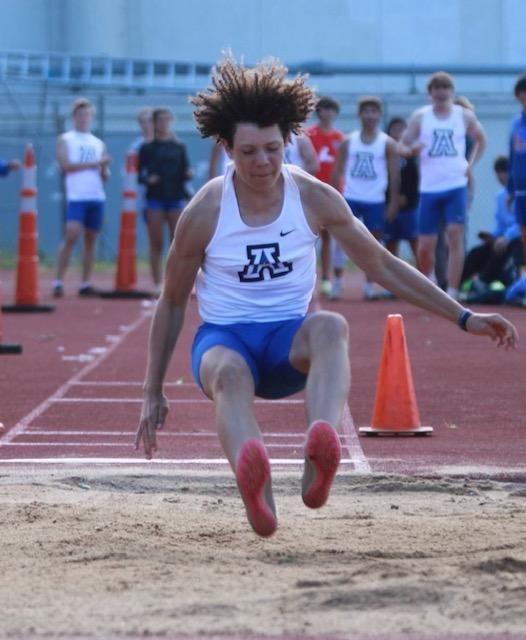 The ACAcommunity is rooting for you. We wish you the best of luck. ACAproud of you!

(Carly) I am so proud to be a Don and apart of this team because everyone is so welcoming. I step on the track knowing I have my family behind me watching me and cheering me on for my success. I look at my coach and get a wink of reassurance that I can do it. I loved this season so much I'm so glad I met all the people I did because they will always have a place in my heart.
(Haley) I am proud to be a Don because we have one of the tightest knit communities I know. You could look in any direction and find someone who believes in you and will support you no matter the outcome of your performance.

(Paul) Our community is incredible! It's awesome to run and see so many students, teammates, administration and coaches cheering for all of us. Track & Field is a family and knowing all of Lafayette is behind Acalanes is pretty cool. It's always a great day to be a Don!

(Trevor) I'm proud to be a Don because it's something the younger people at the middle schools and elementary schools look up to the Don athletes. If you can set a good example of what it is to be a Don more people will want to go to Acalanes in the future. No place better than Acalanes!
GOOD LUCK! We BLUEive in You!