The Dons JV boys volleyball team capped off a terrific season with two home wins this week against Alhambra and Las Lomas. Prior to this week, the team had taken two closely-contested losses to Las Lomas and Campo but bounced back to finish strong. The JV team completed the season with an impressive 15 wins against 5 losses and also took home the Las Lomas Tournament championship.
The JV Dons had a deep and talented team that was guided by Coach Alexis Hammer. Coach Lexi rotated a bunch of players through the front line and received strong contributions from Griffin Ruebner, Maddox Malm, Braedon Christie, Joe Colachico, Evan Sverak, and Jake Hawkins. Miles Thomas consistently covered the setting duties very well with floating sets to his hitters while Douglas Roberts and Matthew Jabbour consistently chased down opponents' serves with nice bumps. Tommy Terrien and Matthew Law brought strong all-around skills, including booming jump serves. Andre Jackson, Kyler Hastings, Ryan Yu, Kabir Batra, and Jacob Madrigal also jumped in and made contributions.
See photos below for some of the Dons' many highlights from the past few games!
Joe Colachico goes high for a winner against Alhambra….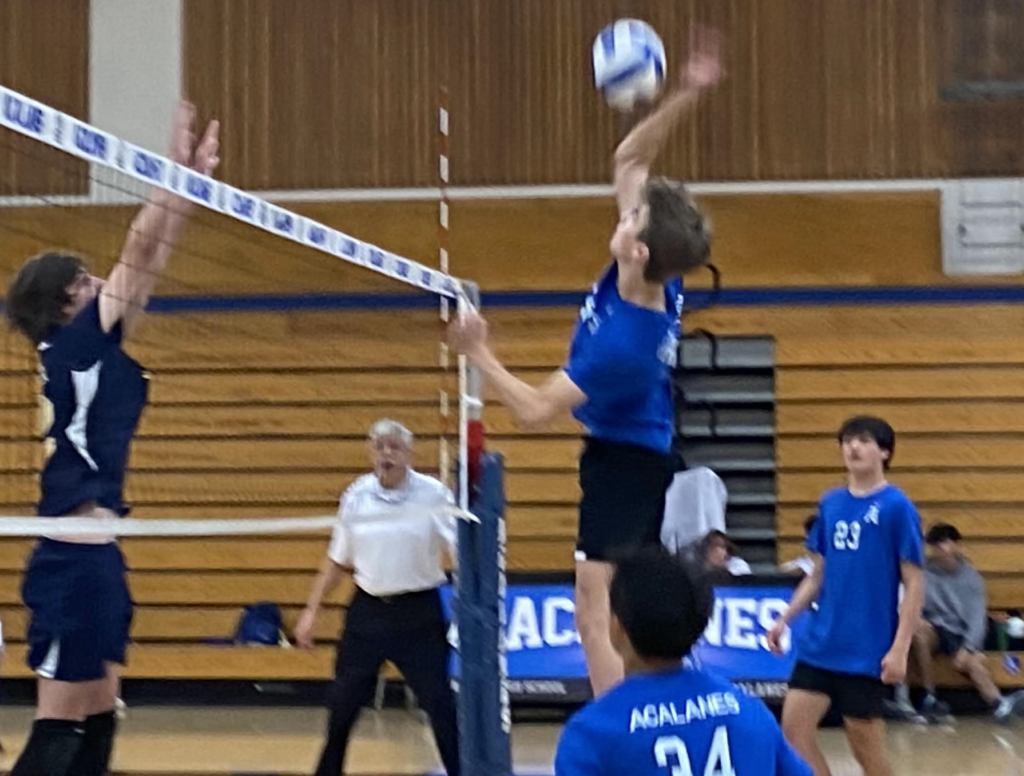 Braedon Christie dumps a winner over the Las Lomas front line…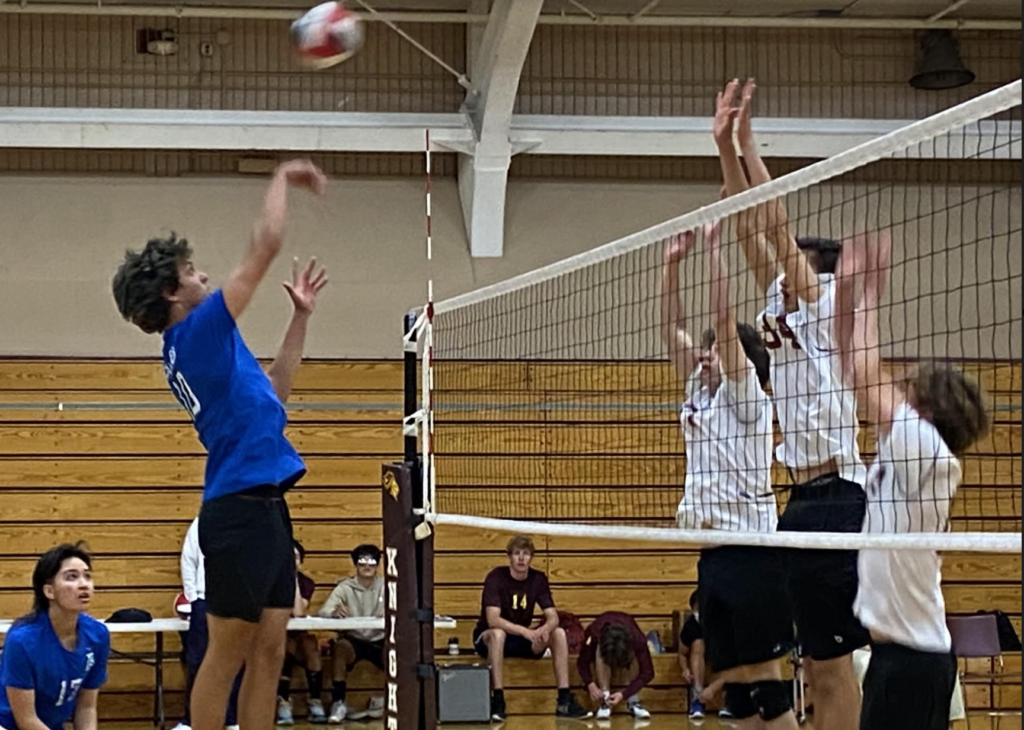 Maddox Malm goes high for a spike from the front line….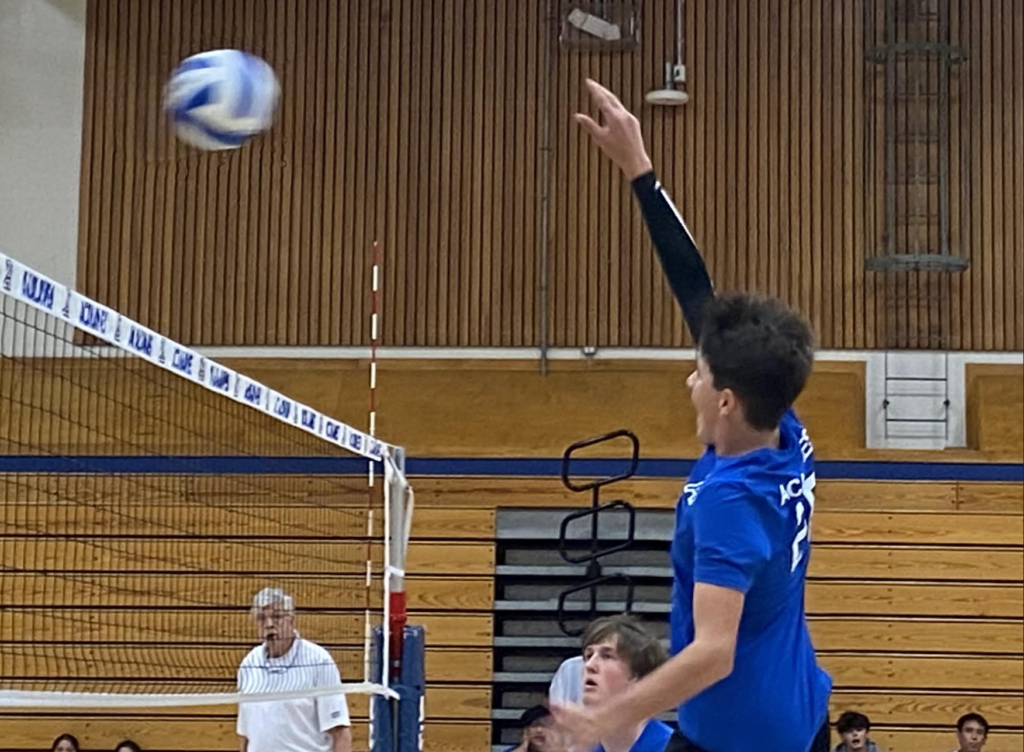 Outside hitter Griffin Reubner delivers one of his many big hits…..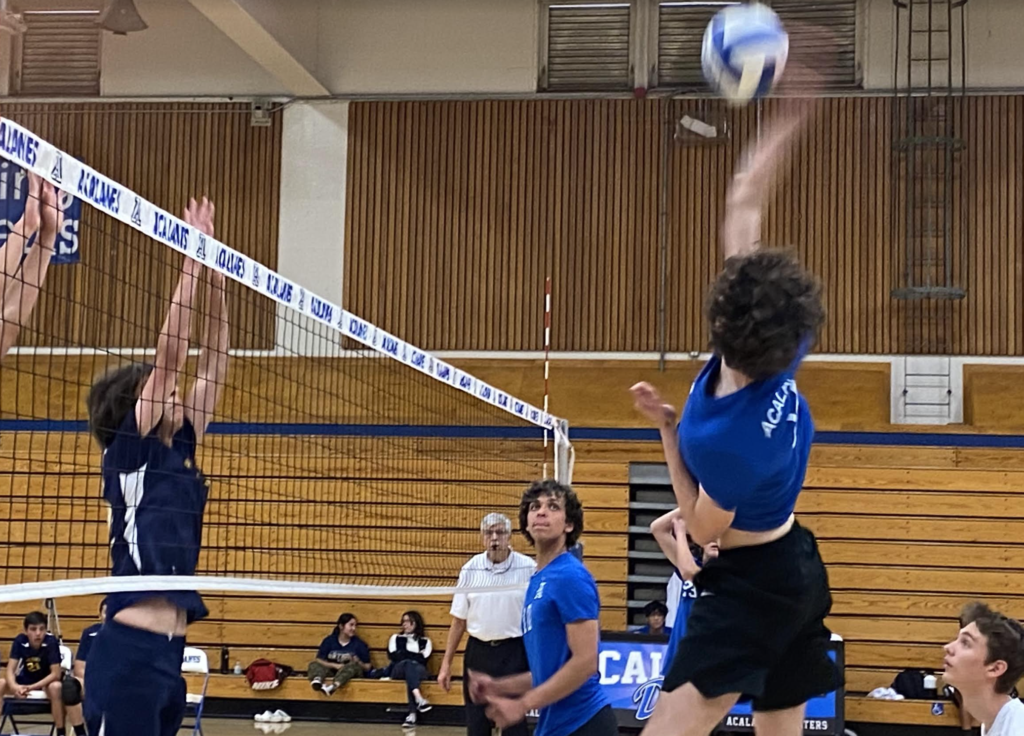 Tommy Terrien about to unleash an ace against Northgate…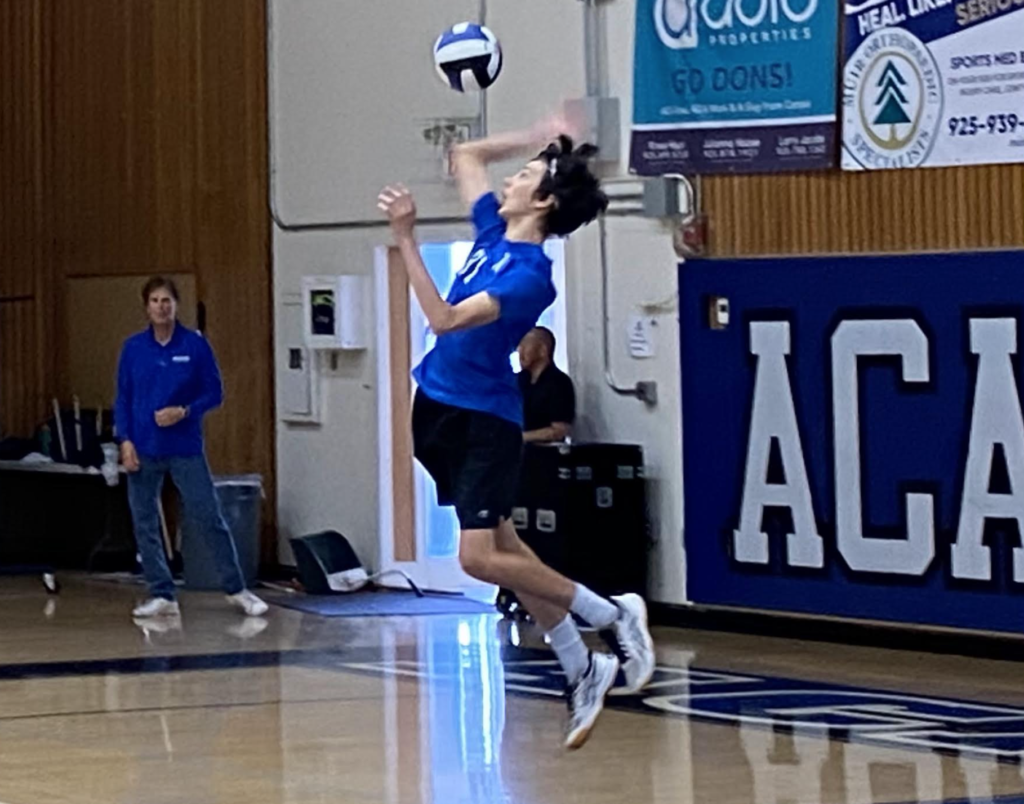 Libero Douglas Roberts sets up for another on-target bump….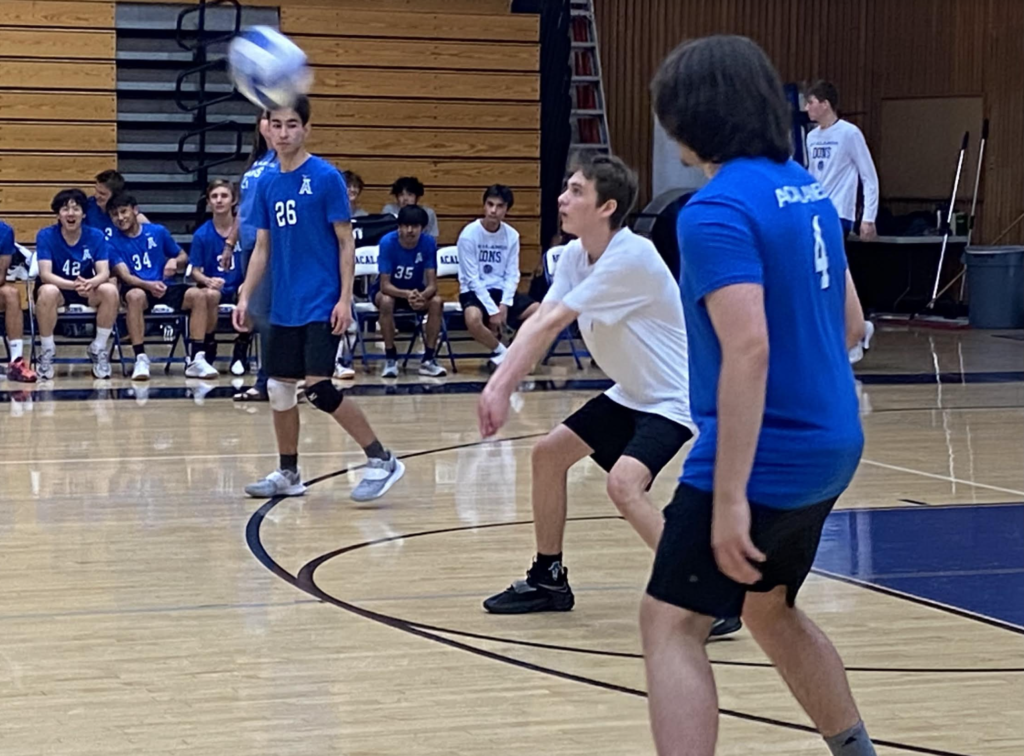 Matthew Law hammers a jump serve against Campo….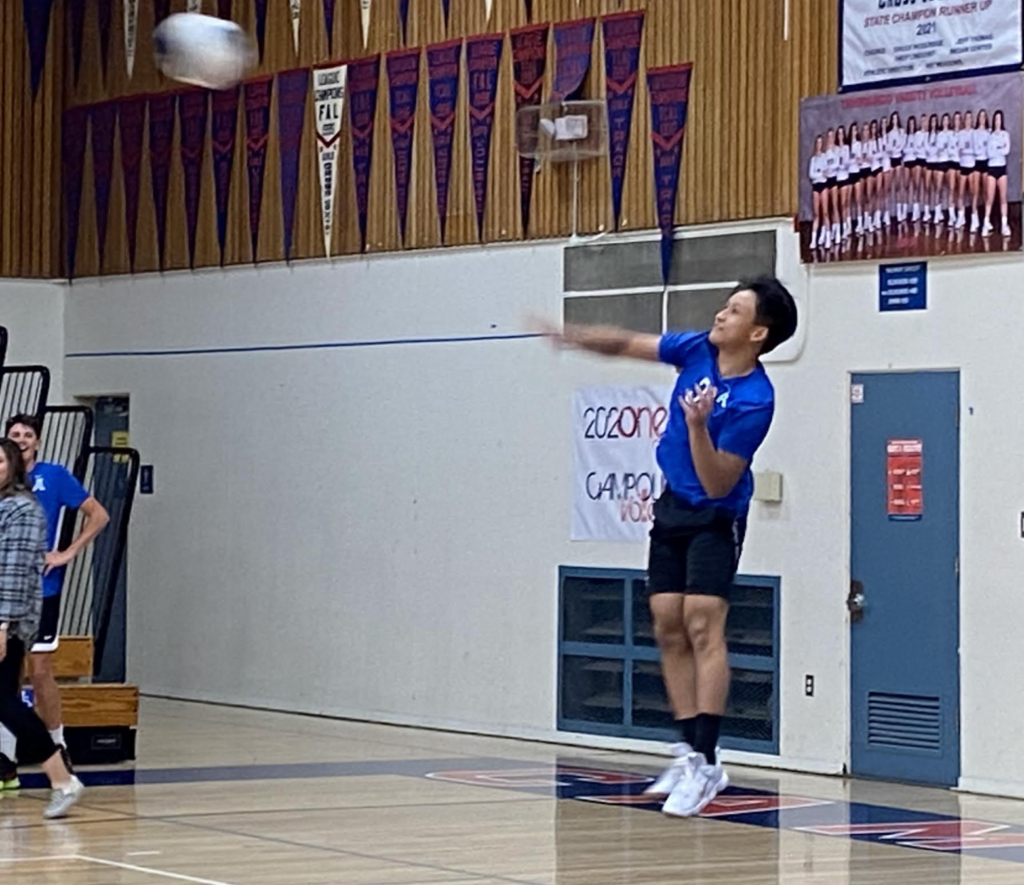 Matthew Jabbour goes low to dig out a serve against Alhambra….