The JV Baseball Dons have been getting truly outstanding pitching this season, with a combined team ERA of 1.189, an astonishingly low number for any level of competition.  And yet, Jack Giorgianni and the Dons team defense managed to lower that number on a breezy Saturday, playing a "home" game away from home in beautiful setting below the foot of Mt. Tamalpais (the game was relocated to the other side of the Bay due to rain).  Before getting on the field themselves, the JV Dons got to watch the Varsity team's rousing 3-1 win over their Tam counterparts, which featured a strong Acalanes pitching performance, and went on to one-up that.  Jack Giorgianni started on the mound and went the distance, throwing a true gem that was outstanding even in this season of superb pitching: complete game, no runs, no walks, 1 hit (on a bunt), 8 strikeouts.  Jack faced just two batters over the minimum (despite a fielding error).  The saying "helping his own cause" is usually applied to pitchers helping themselves to a W by swinging a bat, but in this case Jack ended the game with his infamous extra-nasty pickoff move, stranding a hapless runner off 1st, and the game ended with a tag applied by James Stadt in a subsequent run-down.  Jack got the smallest amount of run support possible, with a single run scored in the 3rd when Brady Quinn walked, committed grand larceny on the bases, and scored on James Stadt's sharp groundball single to the left.  The Dons were in a threatening position a few more times, but couldn't get a timely hit.  Aleksey Volobuev unloaded on an 0-2 pitch in the 4th with one out for a stand-up double to the 7-8 gap, but got stranded.  James Stadt got on base in the 5th on a dropped fly ball, again with one down, but could get no further than 3rd base.  In the 6th, Dons had 2 on with no outs on a walk and a beanball, but could not punch them through.  Things got a bit dicey in the top 7th when the Red-Tailed Hawks' lead-off man was hit by a pitch, but he was immediately erased by James Stadt on an unassisted 6-3 double play, setting up the stage for the game-ending run-down.  James Stadt supplied the Dons' lone RBI on a single, and Aleksey had a double and a walk.  Brady Quinn scored the winning run, on a walk.  Sully and Jack also walked.
Sporting a 12-1-2 record, Dons are now moving firmly into the league schedule, with 4 two-games series left in the season.  Next Tuesday, Dons will be traveling to Miramonte for the first leg of the series.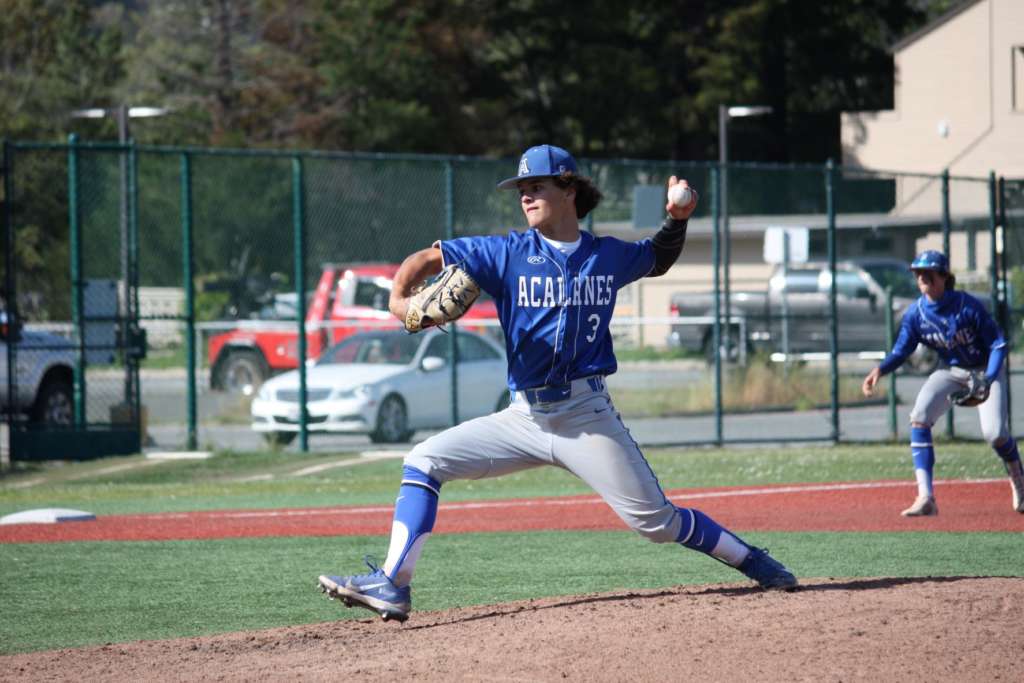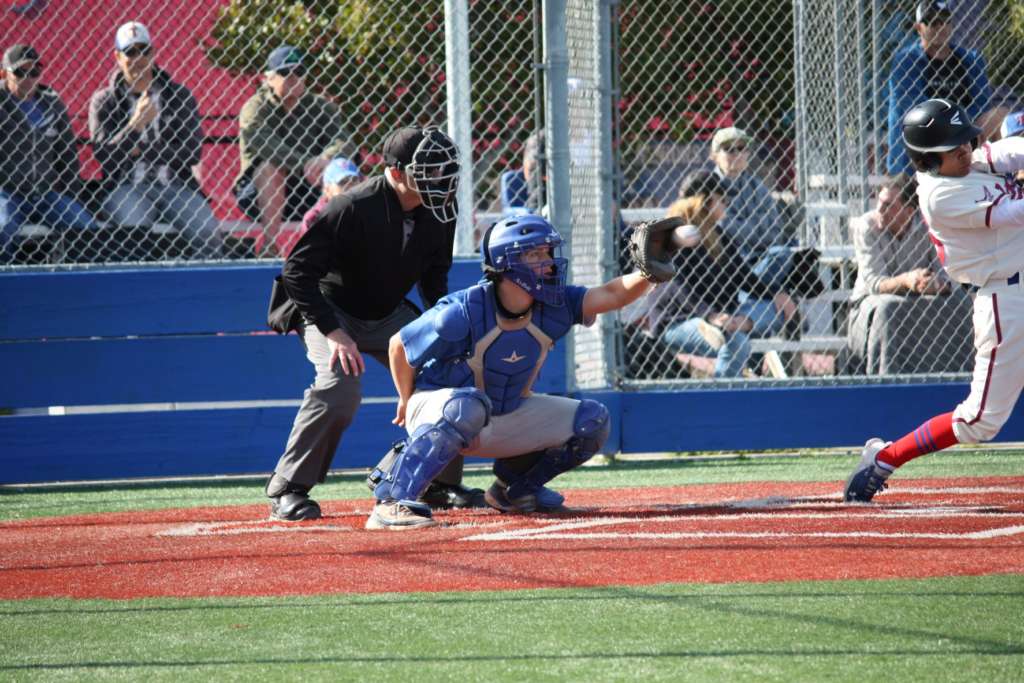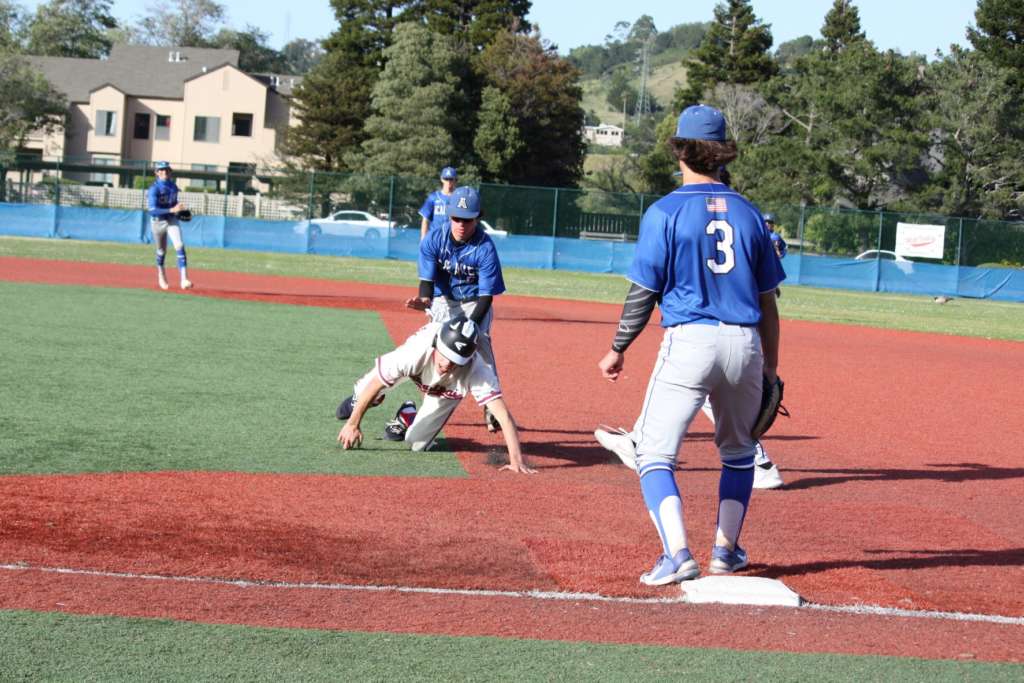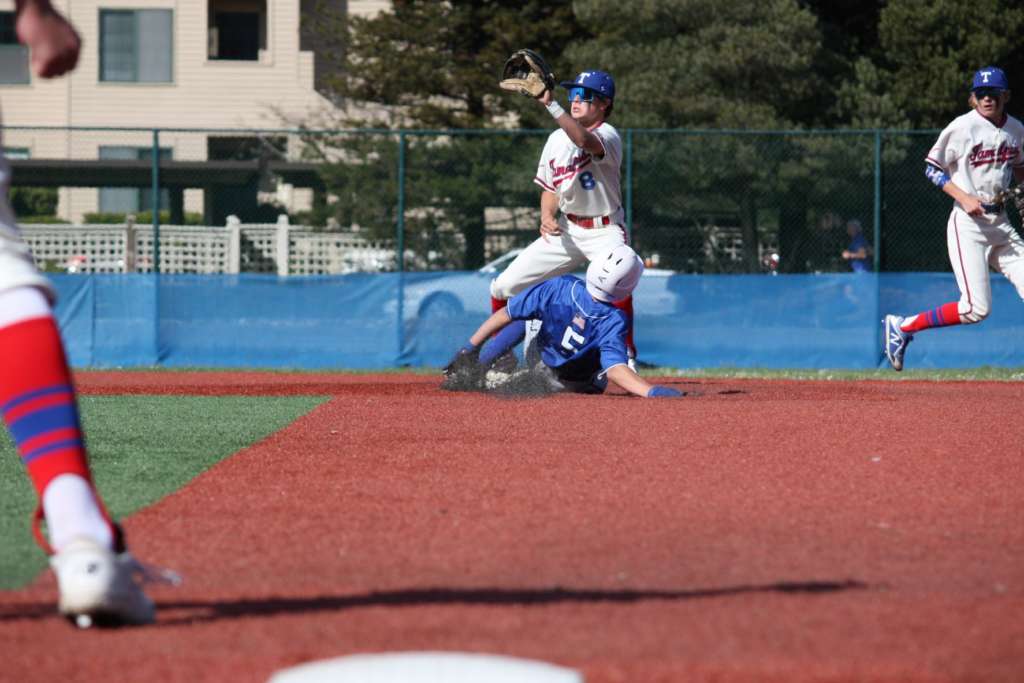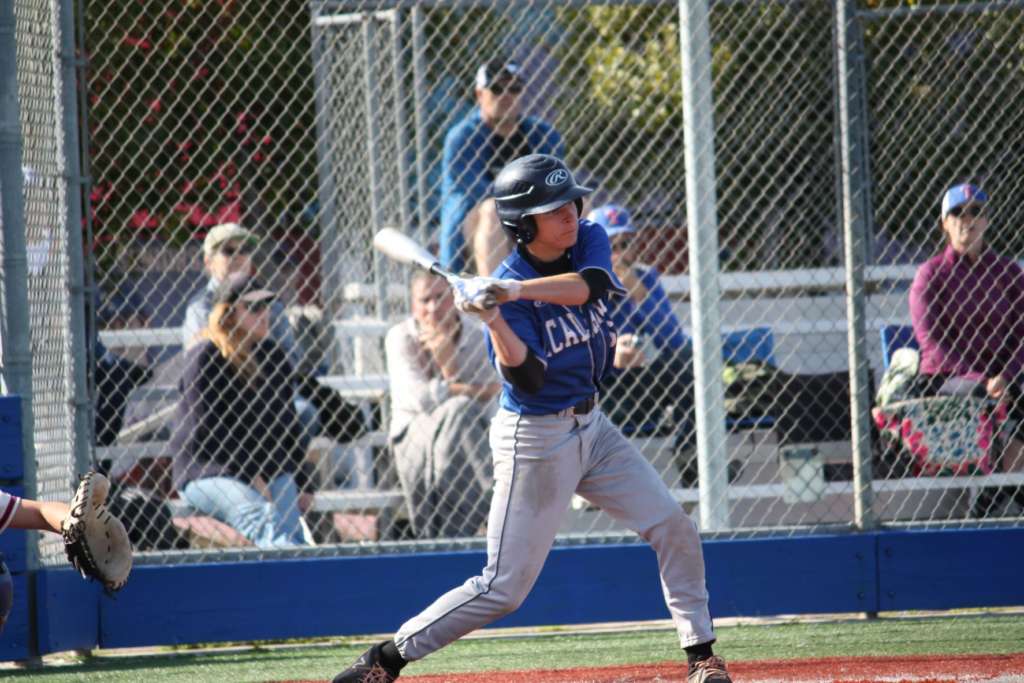 One RBI is all the Dons needed, and James Stadt was happy to oblige.