After winning a doubleheader against Miramonte in convincing fashion before spring break, the Acalanes Freshman Baseball team took the field against their cross-town rival again on Friday and completed the season sweep, winning by a score of 8-5.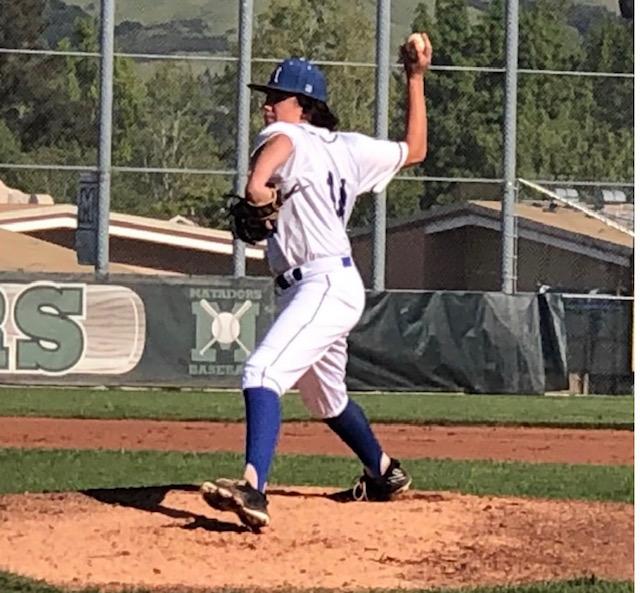 The Acalanes offense had chances through the first 6 innings of the game with 8 hits and 2 walks, but only managed to scratch across 2 runs. The pitching and defense played well enough to keep the team in the game. Brody Greenfield started the day 60 feet 6 inches away from the last position he played against Miramonte, going 5 strong innings while allowing 2 earned runs on 5 hits, 3 walks and 4 Ks. Sam Bishop came in and closed the game, allowing 2 earned runs on 2 hits, 2 walks and 3 Ks in 2 innings of work. The defense also played well, punctuated by a couple highlights in the outfield, including an over the shoulder catch by Hank Bauer in right field and a diving catch by David Gonzales on a dying quail to centerfield, which according to AWS Next Gen Stats, only had a 3% chance of being caught.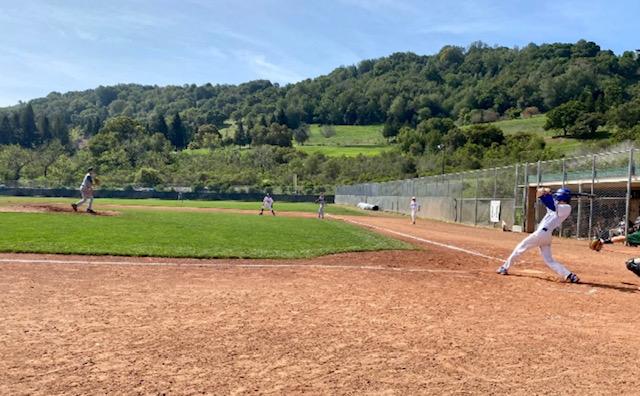 Miramonte made a fateful decision to bring in a new pitcher in the top of the 7th inning ahead 3-2. Cruz Lopez got the inning started with a walk, followed by singles by Ben Pecci and David Gonzales, a double by Jake Colaco, an error that allowed Austin Wampler to get on base, and a walk by Dominic Patitucci. With Acalanes ahead 5-3 at that point, Sam Bishop came up to the plate with the bases loaded. He proceeded to break the game open with a bases clearing double to deep left field. The final tally for the Acalanes offense in the inning was 6 runs on 4 hits and 3 walks, and an impressive 8 runs on 12 hits for the game. Ben Pecci and David Gonzales led the team with 3 hits each.
As promised in the last article, I am starting a new segment called "Get to know Coach" where a few personal facts will be revealed about Coach JJ in each write-up. He was born in San Francisco and raised in Pleasant Hill, his favorite MLB team is the San Francisco Giants, and his favorite bands are Boston, Eagles, and Earth Wind & Fire (cue the music DJ Kevin). The team next plays Mt. Tamalpais at home on Saturday, April 16th.