Tuesday was a busy afternoon for the Boys' Varsity tennis team.  Not only were we hosting Miramonte, but we were also celebrating the last varsity league match of our three seniors: Tyler Holder, Liam McGlynn, and Matthew Muren.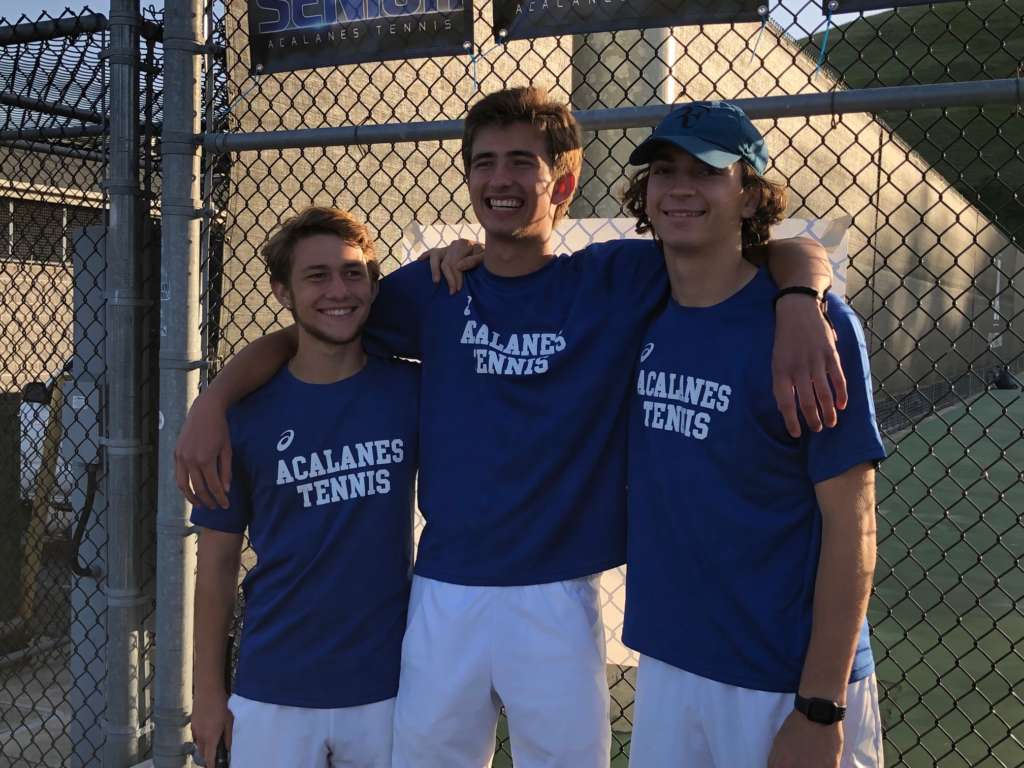 With a full and healthy roster, we came very close to beating Miramonte this time.  #1 Tyler Toni and #2 Nick Owens both played extremely well and won their matches in, coincidentally, identical third set super tiebreakers 13-11.  Both players were striking the ball exceptionally and had to overcome two very solid competitors.  They looked great in their wins.  #2 and #3 doubles teams consisting of Matthew Muren, Aaron Brown, Riley Bonner, and Kaya Hoeberechts also won their lines.  Both were straight-set victories and neither team ever appeared to be in any trouble.  From an individual perspective, this win was Aaron's 10th in a row making him the only player on the team to play all 10 league matches and go undefeated for the season.  Also noteworthy is Matthew going 9-1 for the season.  Both have been huge assets for the team.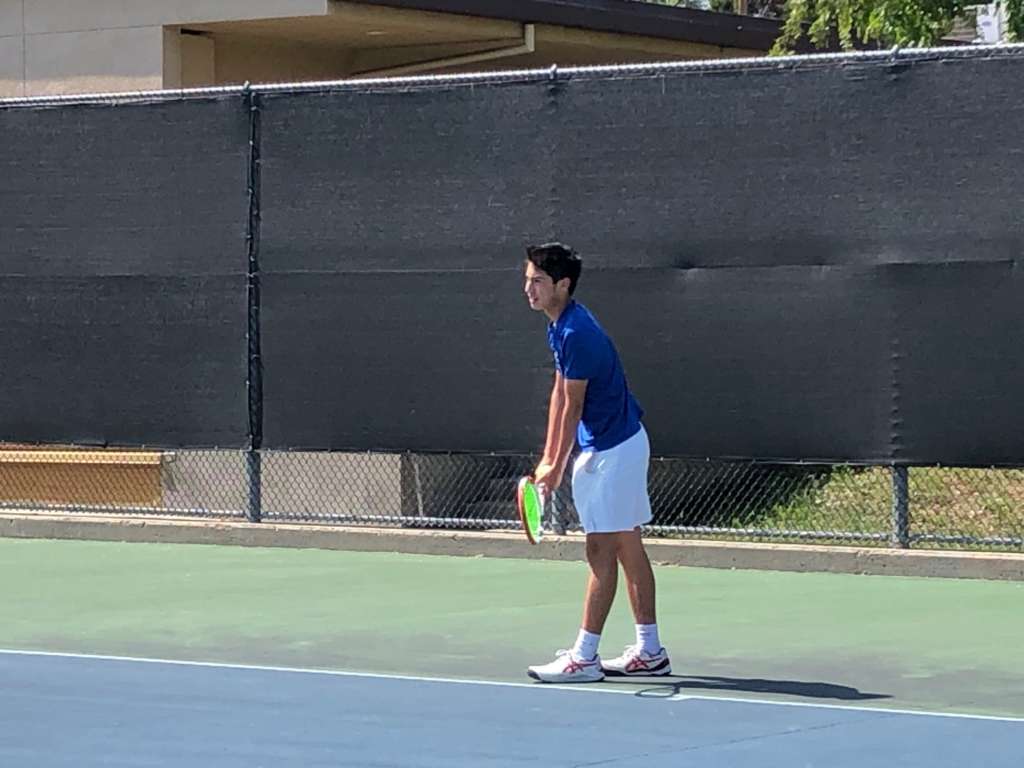 The Dons finished the season with a very respectable 6-4 record.  We have a chance for a three-way tie for second place with Northgate and Campolindo.  We will know the results when all scores from Tuesday get posted.  After the match, our parents brought in pizza, salad, and dessert and the group gave our seniors a touching and fitting send-off.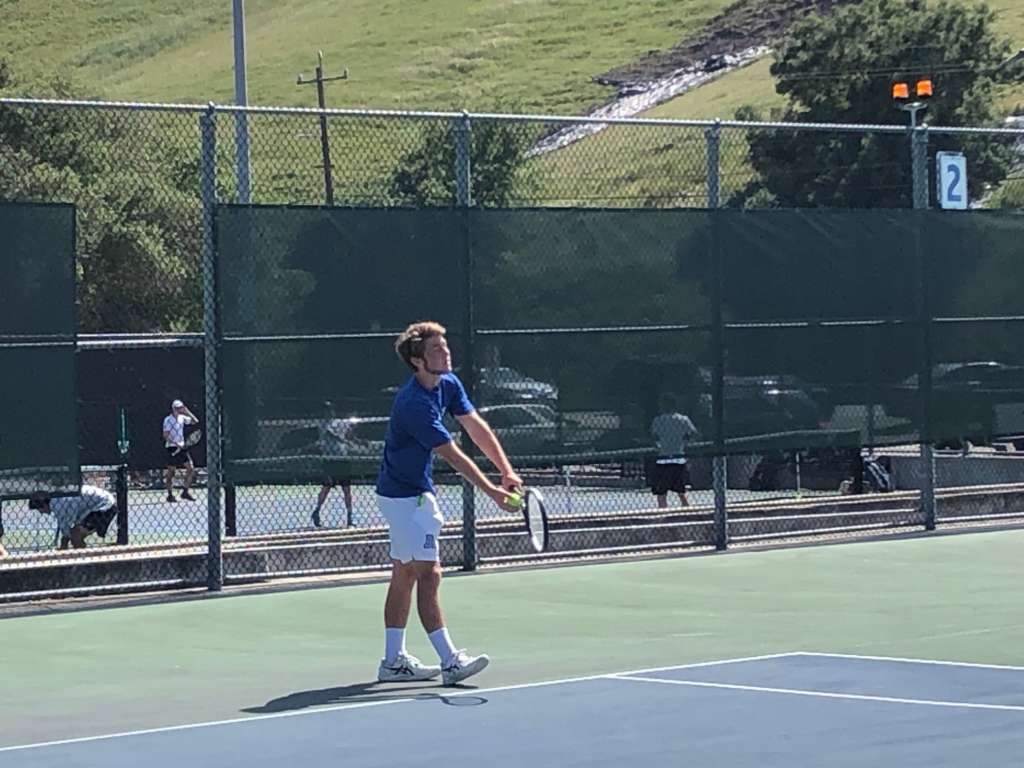 Though league matches are now done, we still have post-season events.  The Diablo Athletic League (DAL) tournament will be held on April 28-30.  Each day, the tournament matches will kick off at 3 PM.  April 28 will be held at Northgate.  April 29 and 30 will be at College Park.  If one of our boys wins either singles or doubles, they qualify for the NCS tournament on May 6-7.  The NCS team tournament will be held on May 10, 12, and 14.  More to come on times and location in the very near future.  Acalanes is a Division 2 school and will compete in that category.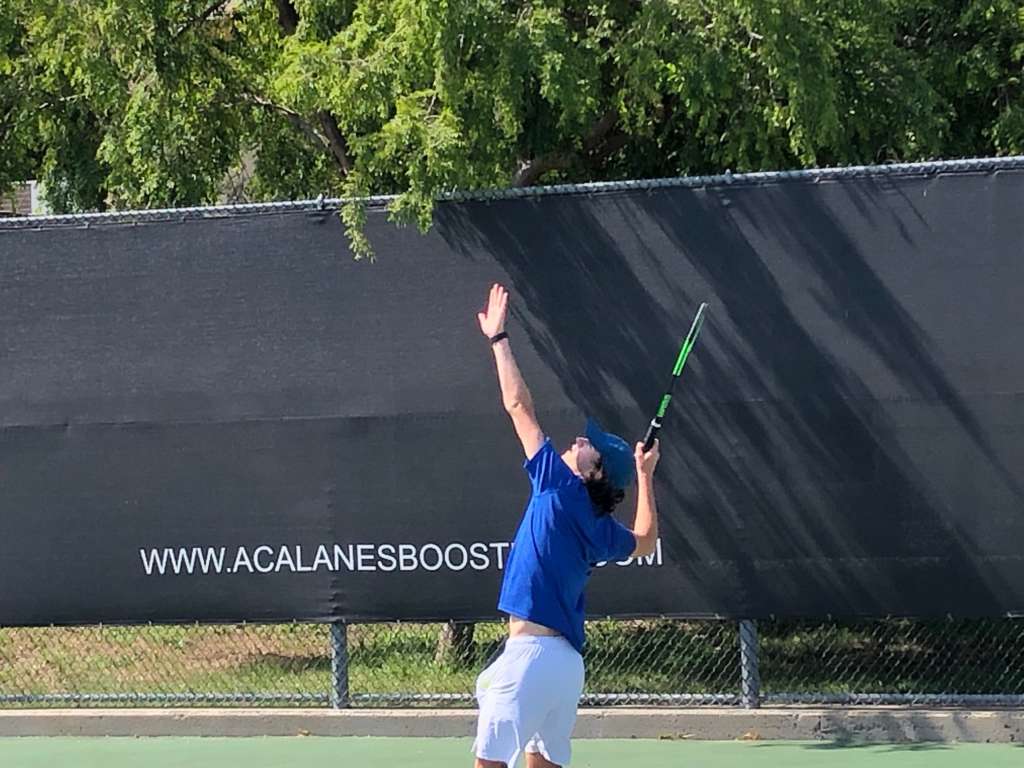 Thank you to all of the families who came out to join the team in saying goodbye to the seniors.  A special thank you to Carolyn Martin and Dawn Brightbill, who coordinated the senior event, and to the parents who helped provide the food and drinks.  Hope to see you all at Northgate on Thursday. Go Dons!
Singles:
#1 Tyler Toni (A) defeated Nishad Elias (M) 6-4, 1-6, 13-11
#2 Nick Owens (A) defeated Liam Sullivan (M) 6-2, 1-6, 13-11 
Leo Cardozo (M) defeated #3 Luke Brightbill (A) 6-1, 6-0
Aaron Lee (M) defeated #4 Zach Snyder (A) 6-3, 6-0
Cameron Berg (M) defeated #5 Tucker Brewer (A) 6-3, 7-6 (0)
Gavin Dille (M) defeated #6 Ace Reeder (A) 6-1, retired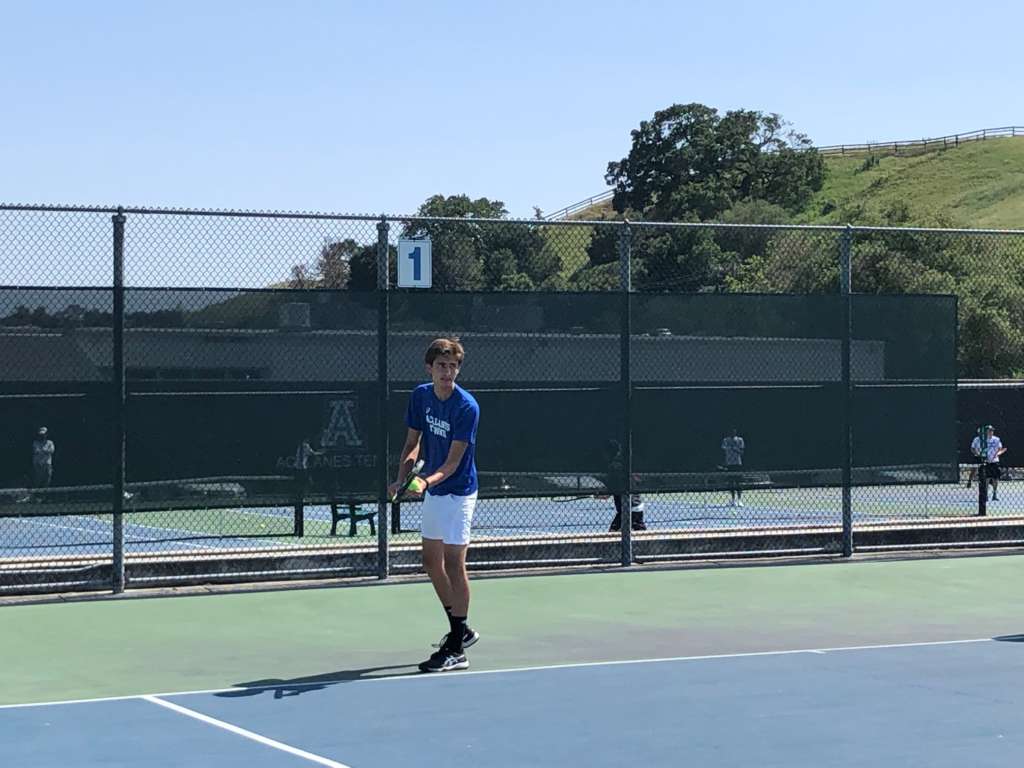 Doubles:
Clemens Van Dongen/Ryan Meyers (M) defeated #1 Tyler Holder/Liam McGlynn (A) 6-3, 6-2
#2 Matthew Muren/Aaron Brown (A) defeated Jonas Elias/Ethan Haines (M) 6-3, 6-2
#3 Riley Bonner/Kaya Hoeberechts (A) defeated Ryan Gardner/Evan Mishkin (M) 6-0, 6-2