Varsity basketball was BACK returning Tuesday night at home against Las Lomas in front of a restricted but spirited crowd.
Noah Bloch opened the scoring with a 3 after Las Lomas had jumped out to a lead and the Acalanes press forced a turnover which turned into 2 more FT for Noah. Another press turnover led to a Jake Davis 3, but Las Lomas' own Jake Davis tied it with a 3 of his own. The Jakes then traded 2s to keep it a close game as the fast paced contest continued. Theo Stoll hit a 3 of a Jack Bayless steal and Noah hit another to give the Dons a 3 point lead as the fast pace continued. Zubin Acuna got into the action with a floater to push the lead to 5, and after some frantic defense another Theo 3 got it to 6 to end the quarter at 23-17.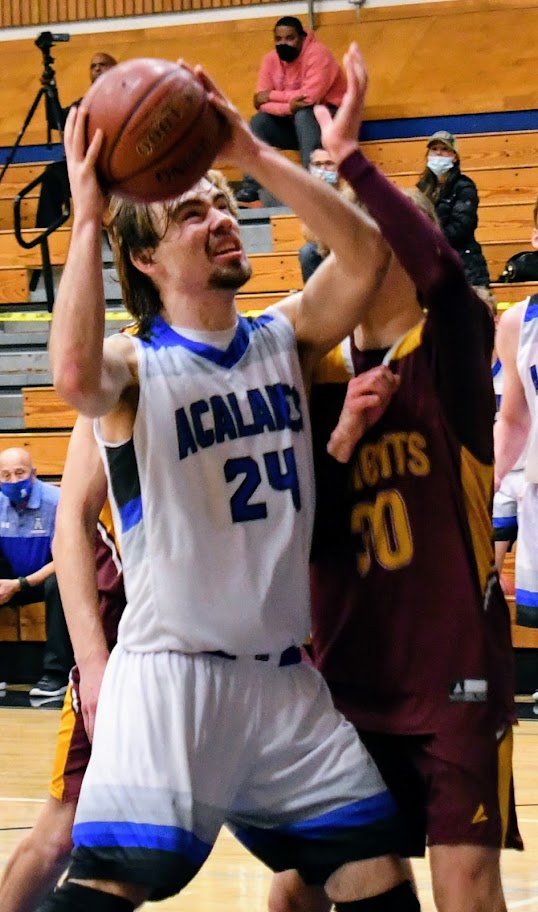 Las Lomas opened the Q2 scoring with a layup but Justin Zegarowski buried a 3 next time down to stretch the lead, and then forced a turnover a possession later. Noah continued the hot shooting with a 4 point play in transition, and Jake scored next time down on a step through, followed by Jack getting a tip-in to push it to 11.  The Dons were scrapping at both ends with Brady Quinn and Jordan Brown featuring prominently in the tough Acalanes press. Acalanes reeled of 6 quick points on Stoll free throws, a Davis post and then a Bayless steal and score to take a 9 point lead into the half 46-37.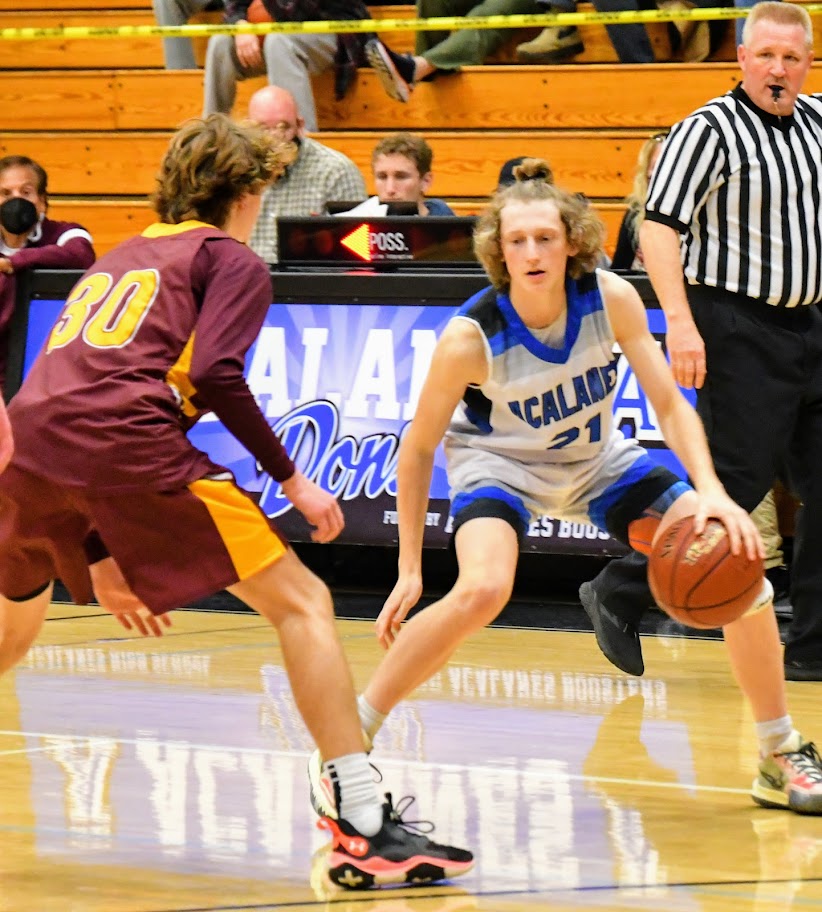 Tate Nelson opened the second half with a 3 and the Dons continued with the Tenacious D but the scoring was at a slower pace as LL picked up the D as well. Tate added 4 more on a backcut and a pull up and Noah added 4 on a nifty pull up and then a drive to make the lead 11 at the end of Q3.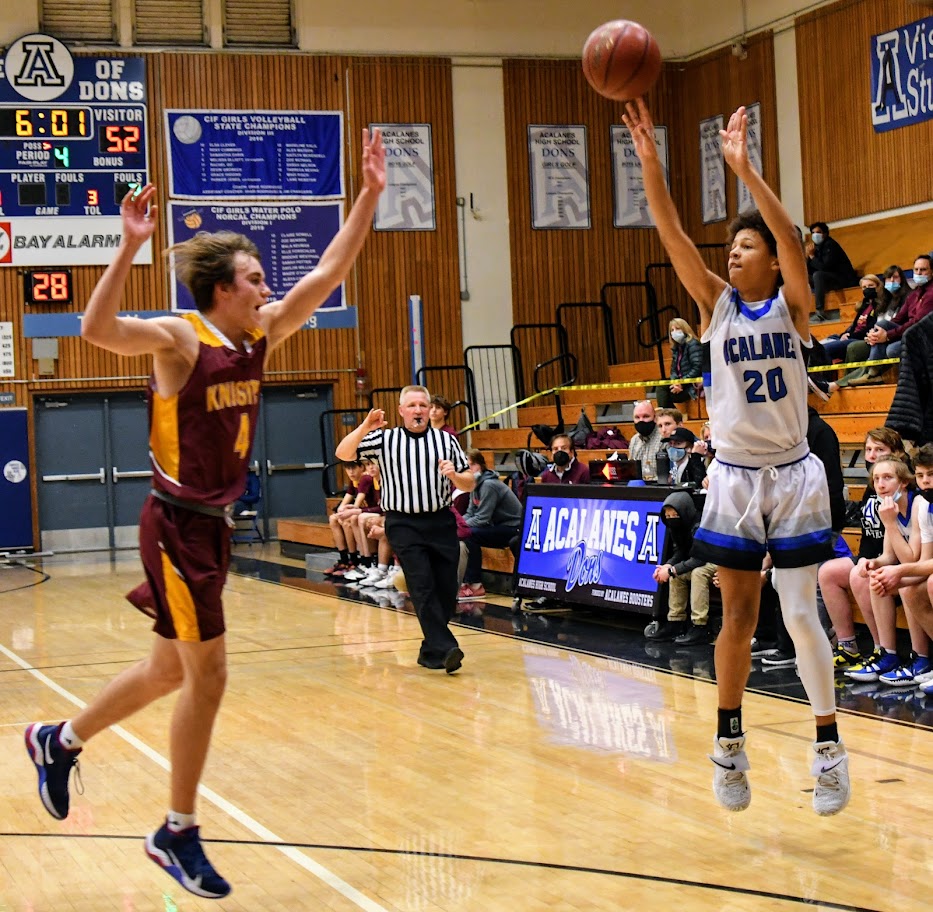 Theo led off Q4 with a pull up and then fed Jake for a layup to make it 13, but LL wouldn't go away pushing for buckets and keeping up the defense, getting it to 9 before another feed from Theo to Jake. Theo picked his way through some chaos to work into an open 3 to make it 13 halfway through the quarter, but LL got it back to 8, leading to a Dons TO. Coming out of the TO Noah hit another deep one that proved to be the dagger. Steady FT shooting from Jake and Theo iced it for the Dons who brought it home 76-63. Good win and nice defense Dons!