Over 25 young men from Acalanes, Alhambra, Benicia Campolindo, Las Lomas and Miramonte made the Football all-league team for the Diablo Athletic League, but only ONE can be named MOST VALUABLE PLAYER, and his name is Luke Souza, Acalanes Senior Quarterback.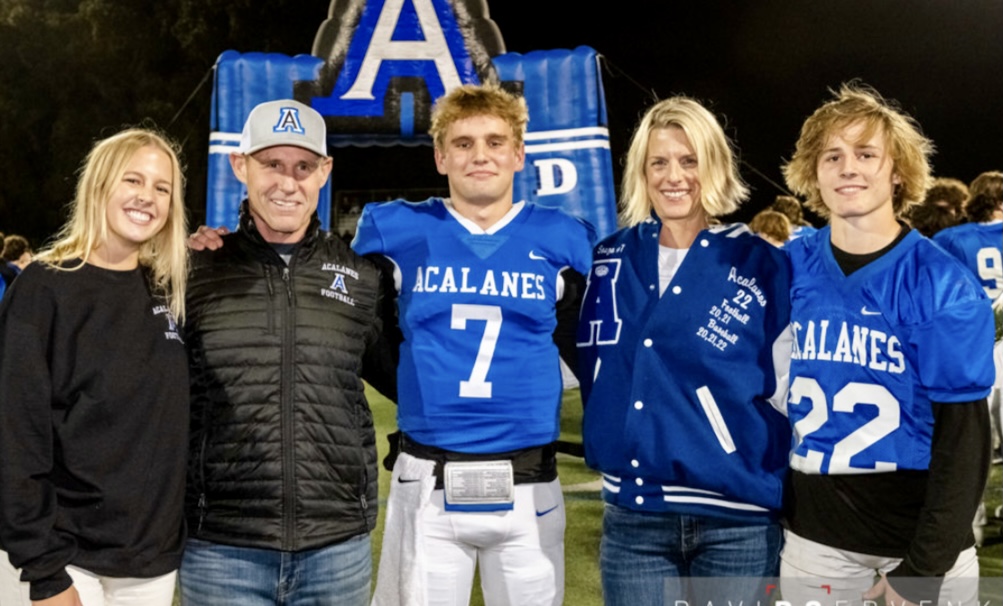 On August 13, the Mercury Sun sports writer stated: Senior QB Luke Souza has a chance to be a breakout player and one to watch. Will he be successful? Will he make a difference? Can he do it? Eyes were on Souza.
Well, people did watch.
Souza's football stats speak for themselves with 294 YPG, 2937 yards under his helmet and 36 touchdowns. Acalanes outscored their opponents, 448 to 220, averaging 44.8 points per game (highest in the league). These numbers reflect Souza's throwing, tossing or running the ball to his teammates.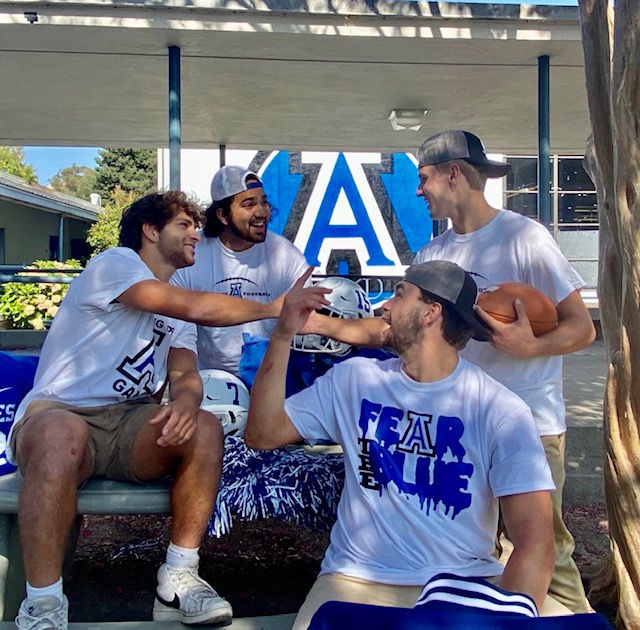 Indeed, people watched and cheered! Souza ends his high school football career with this outstanding accolade of League MVP, Dons pride and his community proud of the Dons Football team and #7.
Acalanes Proud…Congratulations LUKE SOUZA!
jes