The Dons cross-country team had a spectacular finish to their league season on Saturday at the DAL championships at Hidden Valley Park in Martinez. Sophomore Olivia Williams again led the way for Acalanes with another decisive 1st-place finish in the Girls Varsity division. Olivia not only won the league championship but broke the all-time course record for the 3-mile trek, with her closest pursuer over a minute behind! In the next race for Boys Varsity, Dons junior Tyler Hunt also delivered a fantastic race with a runnerup finish just 3 seconds behind the winner.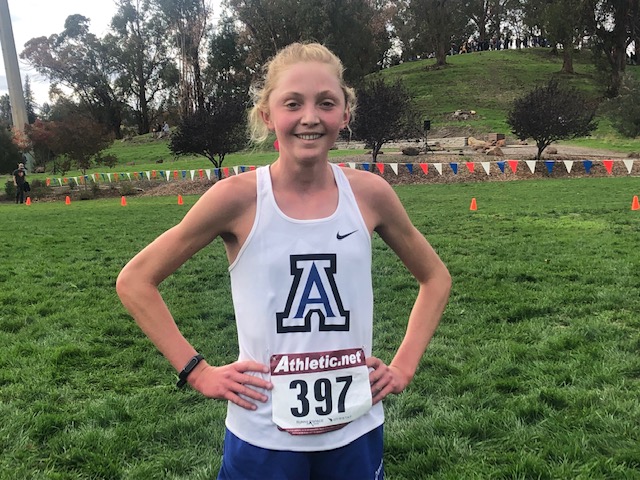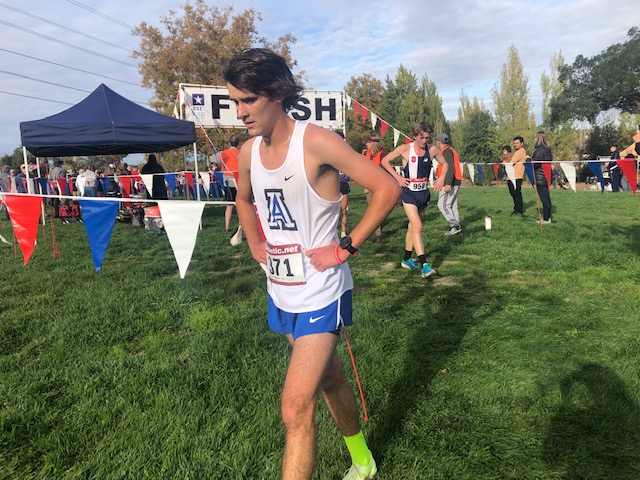 In addition to the special performances by Olivia and Tyler, the rest of the team also delivered some amazing results. In the Girls Varsity division, Olivia, Lauren Yee (10th), and Megan Lee (14th) took home all-league honors. In Boys Varsity, Loic Windfuhr (19th), Logan Farzhan (17th) and Tyler also received all-league honors. Freshmen Sadie Poole and Sam Dempsey-Fehling finished 6th & 8th respectively to garner JV Top 10 all-league awards.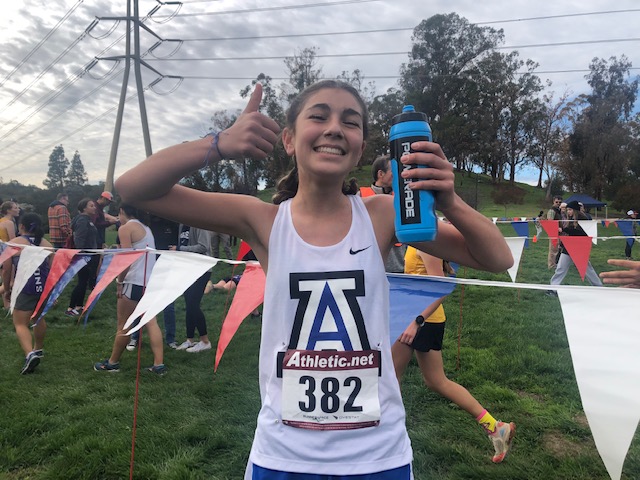 Many other Dons runners wrapped up their seasons on a high note by delivering their best performances of the year. All of the following achieved Personal Record times in their respective races on the boys side: Peter Buchel, Nathan Joseph, Evan Sverak, Jonathan Evans, Benjamin Jo, Sam Hamalian, Sam Bequette, Daichi Nannen, Adam Emtage, Mike Weiss, Cedric He, and Dylan Potter. On the girls side: Olivia William, Emma Hunt, Sadie Pool, Helen O'Neal, Josephine Teran and Emma Uffelman. 
All of the Dons teams competed well against the DAL competition. Frosh/soph boys finished 7th, JV girls 3rd, JV boys 6th, Varsity girls 3rd (shown with their medals below), and Varsity boys 5th.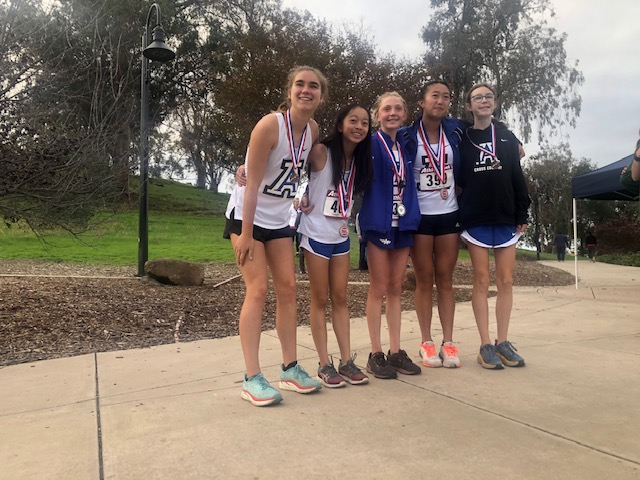 The Varsity team will continue to train in the next two weeks to prepare for CIF NCS (North Coast Section) Championship on Nov 20 – stay tuned for more from the Dons cross-country runners!