The JV boys basketball team faced a tough Foothill High School team on Tuesday evening. The Dons battled hard but unfortunately came out on the losing end in a 59-41 loss to the Falcons, evening their record to 1-1.
After a slow start the Dons faced a 22-point deficit early in the 3rd quarter. But the team came together, got aggressive on defense, and rallied to cut the deficit down to 12 early in the 4th. Alas, it wasn't meant to be. Foothill pulled away by hitting some big three's and ultimately went on to the 18-point victory.
The Dons were led in scoring by Jaden McClane who had 10 points. Conor Hession and Joe Reidenbach each chipped in with 8 points. JB Frolich and Ian Salmon led the team in rebounding, each coming down with five.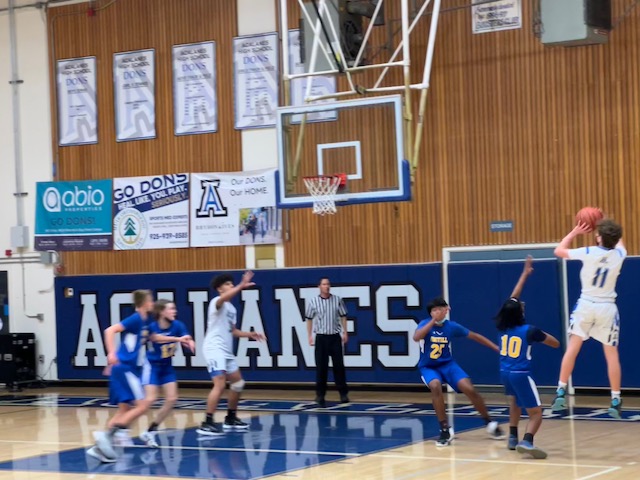 Next up for the JV Dons, Tamalpias High visits Acalanes on Saturday 11/27 at 4:30pm.