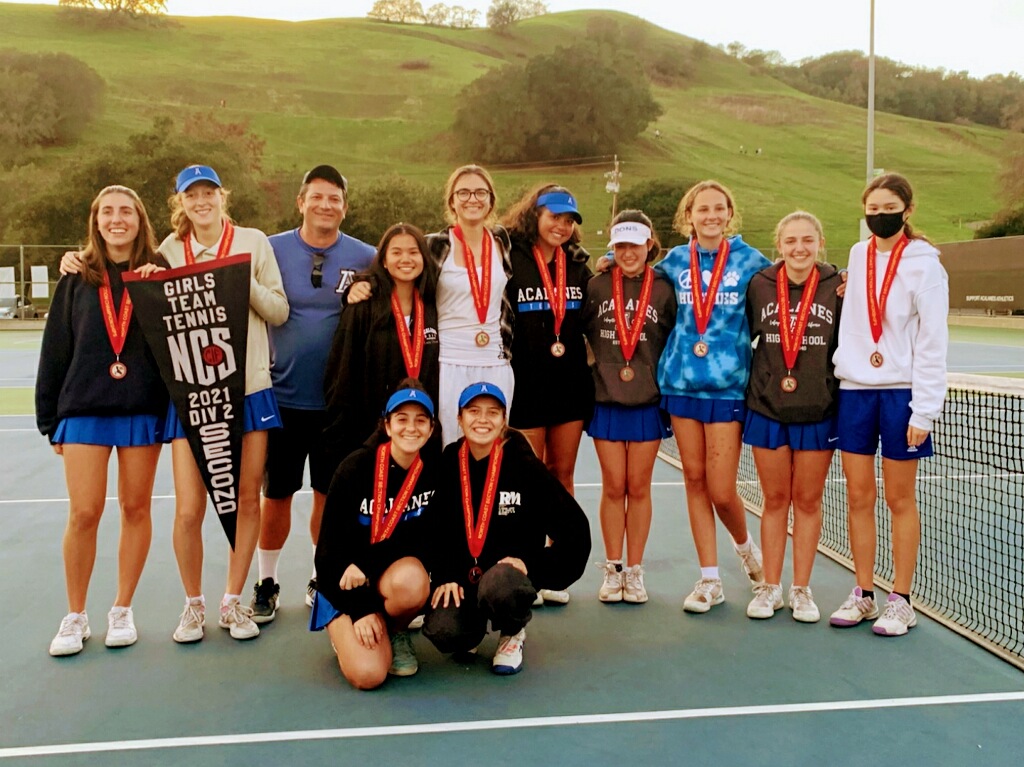 Varsity Girls tennis had an epic run in NCS last week.
The team made school history by becoming the only team EVER to reach an NCS Team Championship Finals!!!
Seeded 9th going into the event, the Dons went on a 3 match winning streak taking out the 8th (Lick Wilmerding), 1st (Bishop O'Dowd), and 5th (College Prep) seeds en route to the finals.
In the championship round, it came down to beating Branson, the number 2 seeded team from Ross, CA. It was an extremely close match between the teams with Branson barely edging out a victory over the Dons 4-3.
However, with that 2nd place finish, the following Dons made their legendary mark on school history and deserve the highest recognition. If you see these players in your classes, in the halls, or around town, please congratulate them on their fantastic and historical season. GO DONS!
2021 Varsity Girls Tennis Team
Avery Bahl
Emily Berkowitz
Kailyn "Kai Kai" Broad
Martha Burns
Cate Condy
Olivia Dawkins
Ashley Donner
Shipley Duff
Parker Grenby
Kayli Harley
Sienna Moise
Ella Morris
Lucy O'Brien
Nicole Parlett
Lilou Picard
Analese "Ari" Ruczynski
Kit Scheirer
Sarah Shepherd
Marcela Wisniewska