The Dons cross-country team wrapped up a fantastic season with some historic performances over the past two weekends at the NCS meet in Hayward and the State meet in Fresno. At the NCS meet, sophomore Olivia Williams easily won the NCS Division 4 championship on the 3-mile Hayward High course with a time of 16:15 that tied the all-time course record! In photo below, Olivia steams towards the finish line….once again, running well ahead of the field. In recognition of her accomplishment, Olivia was voted as CA's Girls Cross Country Runner of the Week for the week ending Nov. 20! The Girls Varsity team took 3rd place overall at NCS with Lauren Yee, Megan Yee, and Elle Casselman all making Aclanes' top 20 all time list by running under 20 minutes. Their team time of 94:23 is the second fastest in school history, almost 2 minutes faster than the 2012 team that won NCS.
The Dons Varsity Boys team also delivered a strong performance at NCS to bring home a 4th place overall finish. Junior Tyler Hunt, shown below streaking to the finish, led the way wth a time of 15:37, which is 4th fastest in school history at NCS. Loic Windfuhr-Durand also made the top 20 list at Hayward. Freshman TJ Cronin ran one of the top 10 freshman times on the NCS course.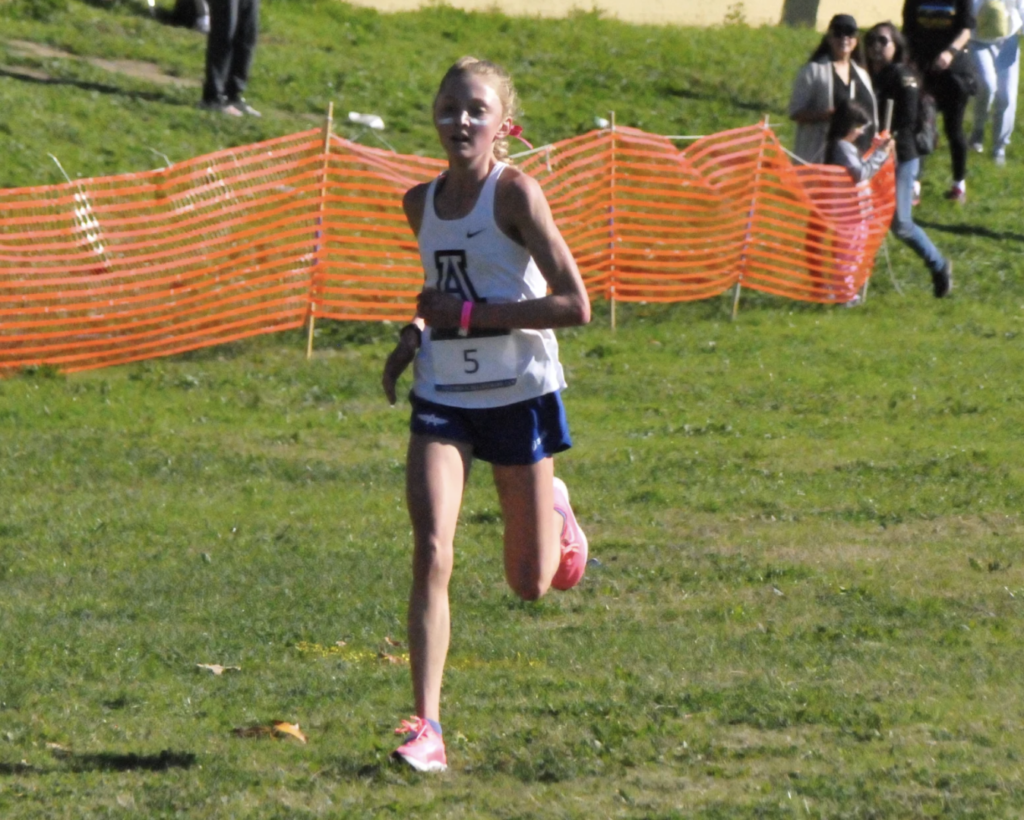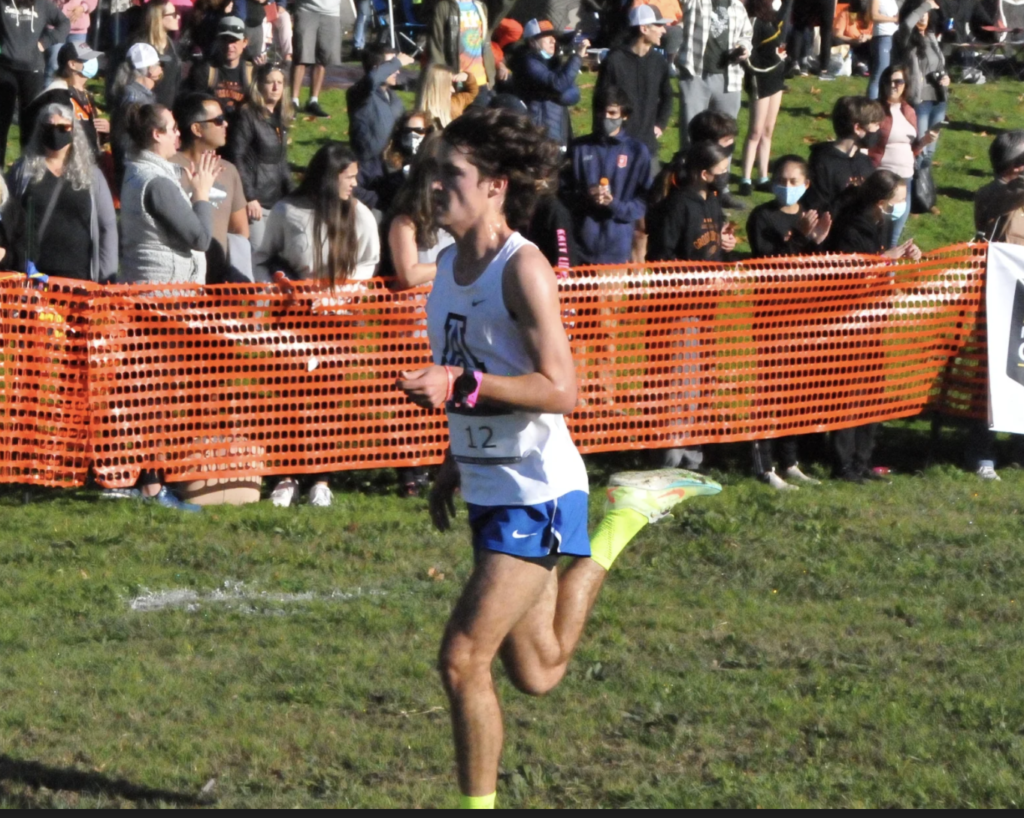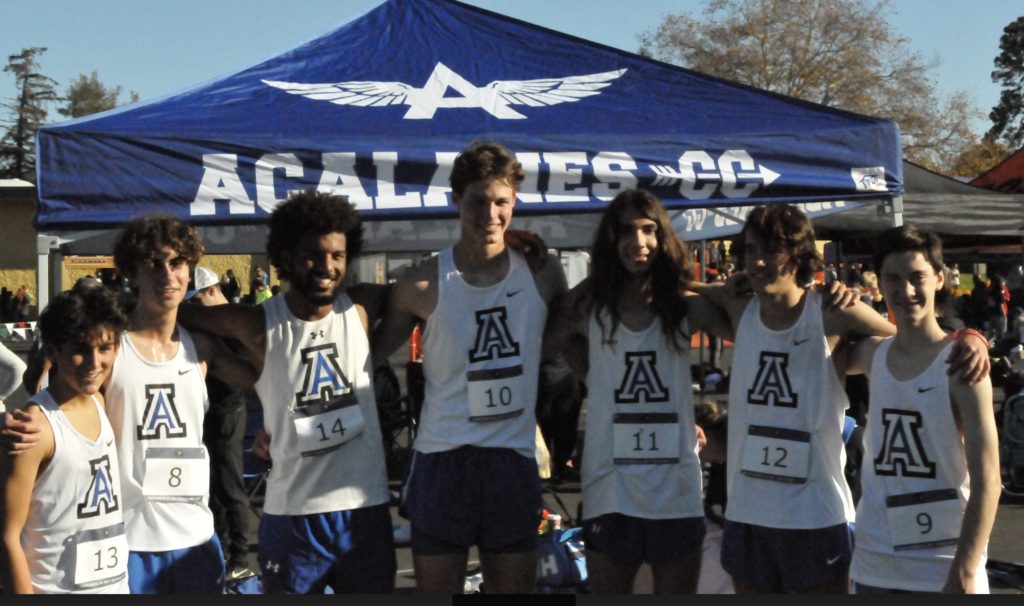 Following their great performance at NCS, the Dons travelled to Fresno for the CIF state championship meet on Thanksgiving weekend. The Girls Varsity matched the best finish ever at State for the Dons with a fifth place finish! Adding to their accomplishment, the team ran the fastest team time in school history at State by over a minute at 95:24! Olivia Williams broke the school record at the course (duh) with a 16:56 and equaled the best ever performance by an Acalanes individual at the State meet by placing 2nd (Mo Huber – 2005). Perhaps more impressively, Olivia's time was the 9th fastest girls time in State meet history dating back to 1987! Lauren Yee, Megan Yee, and Elle Casselman joined Olivia in Acalanes' top-15 State times by running under 19:40. Freshman Cameron Powell also made the school's top 25 list by running 20:22.
On the Boys side, Tyler Hunt ran the 4th fastest time in school history with a 16:05, which was also the fastest time ever for a Dons Junior at the State meet!
Congratulations to all the runners and coaches for a truly amazing cross-country season!