The Dons travelled to Miramonte last week to face-off against the Matadors for the first time this year.

Dons win 8-1!

In Singles, a lot of the players had to adjust to the slower court surface because of the Matadors' new courts. It took a little time for most, but eventually everyone found their timing and started to put some wins in the bag.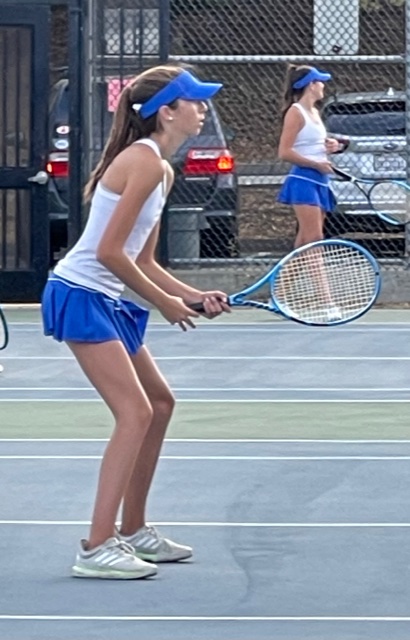 A big congrats to Martha Burns who was named the Dons Player of the Match. She held strong with the support from friends and family and came back to win her match 10-6 in the third.

In Doubles, it was a clean sweep with Kayli Harley and Emily Berkowitz at 1, Marcela Wisniewska and Avery Bahl at 2, and Kai-Kai Broad and Sienna Moise at 3.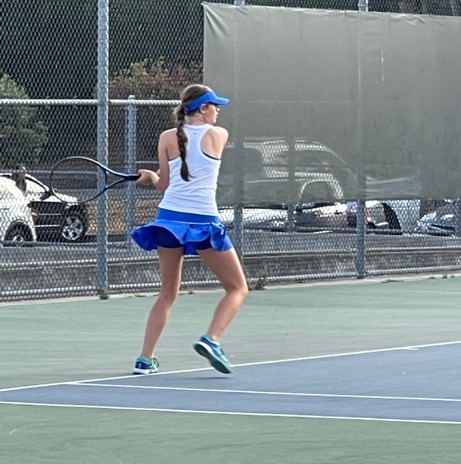 Second victory of the week was against Northgate

It was a bit of cooler day when the Dons took on Northgate. but the Dons pulled through in all of their matches.

Dons win 9-0 vs. the Broncos!

In Singles, everyone started out well. A few of the matches including Condy's at 5, finished in a second set tiebreaker and Donner's match (#6), finished in a third set tiebreaker. It was a windy day as well, but the singles players as a whole, UNLEASHED all of their skills to take a clean sweep.

In Doubles, every team played a tiebreaker of some form. Berkowitz and Harley at 1 made a nice comeback after losing the first set and won 10-5 in a third set. At number 2 dubs, Wisniewska and Bahl won their match 8-6 in a second set tiebreaker.


And finally at 3, the Dons Players of the Match, Lilou Picard and Lucy O'Brien, won their match 10-6 in a third.
Great job to both of them for hanging tough and UNLEASHING when it mattered most!