Dons win 5-4 vs. the Las Lomas Knights. It doesn't get any closer.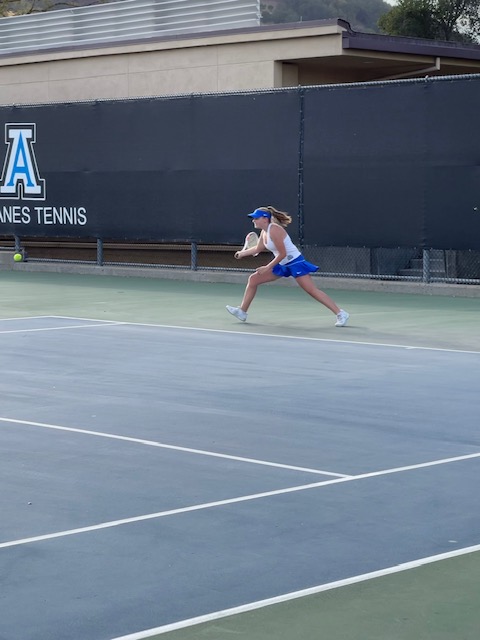 In Singles, Kit Scheirer (#3 singles) UNLEASHED and pulled off another slick win, AGAIN, in the 3rd set tiebreaker. If I had dime for every time they won in the third, I'd probably have a dollar. For their performance on the day, Kit earned the DONS PLAYER OF THE MATCH on the singles side!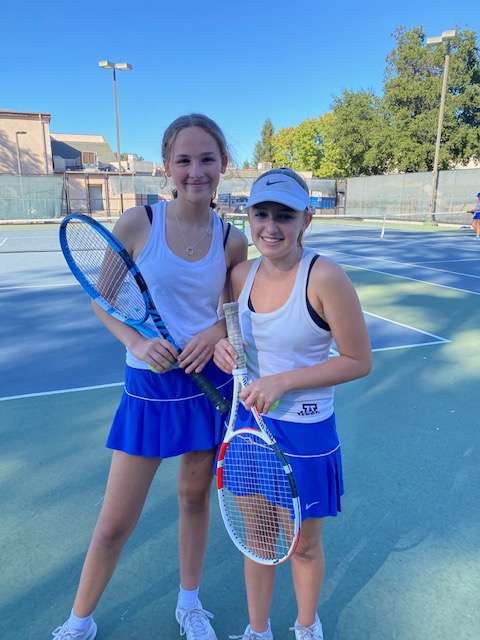 In Doubles, Kai-Kai Broad stepped up into the number 1 singles spot for the first time ever and brought home 2 bagels ( 6-0, 6-0 ) with her partner in tennis, Emily Berkowitz. Kai-Kai dazzled the crowd with sound volleys, great groundstrokes, and little bit of rock n roll. For her performance on the day, Ms. Broad took home the DONS PLAYER OF THE MATCH as well. 
Always a team effort, the DONS are now 6-2 in league and will finish their DAL TEAM season at HOME against the Cougars on Tuesday and Matadors on Thursday. Come on out to support your seniors (ELLA MORRIS, KAYLI HARLEY, and AVERY BAHL) next Thursday. Coach Gilbert Jr. and Kregg The Kraken will be there for a meet and greet and will also be signing autographs. Be there!
Sco Dons! COACH DREW