The slant pass from quarterback DAVID GONZALES to wide receiver JB FROLICH has been a good play for the Dons this year. Against Heritage it was a great play as Acalanes rolled to a 26-0 halftime lead and beat Heritage by a final score of 38-26.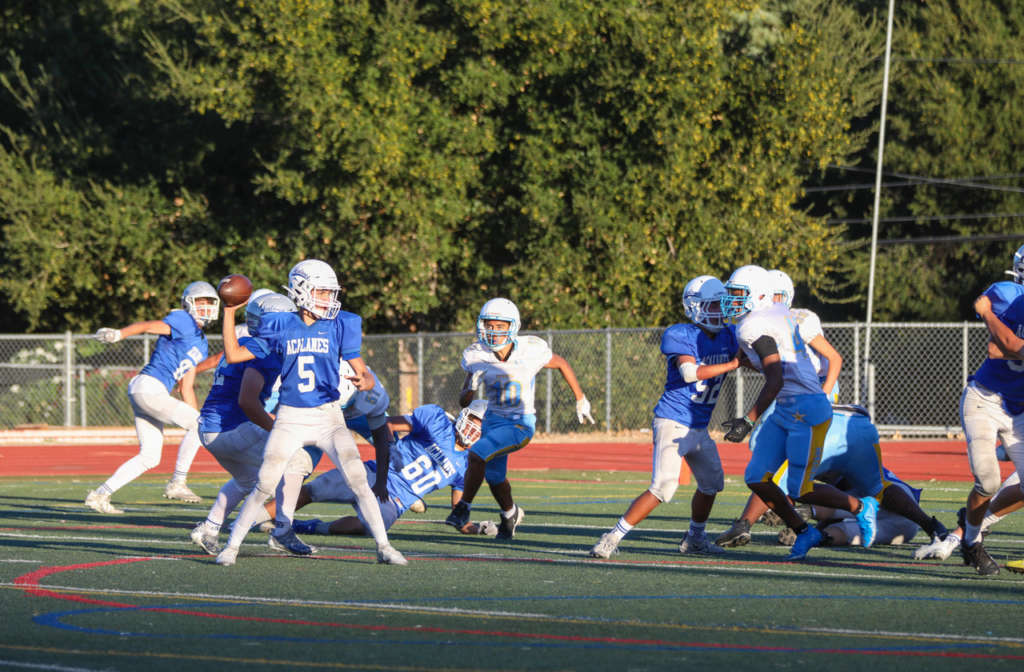 GONZALES repeatedly found FROLICH on the slant in the first quarter and two times this resulted in long touchdowns. With Heritage focused on covering this play, GONZALES was able to get the ball to NIKO WHITE on outside pass plays which resulted in more success for the Dons offense.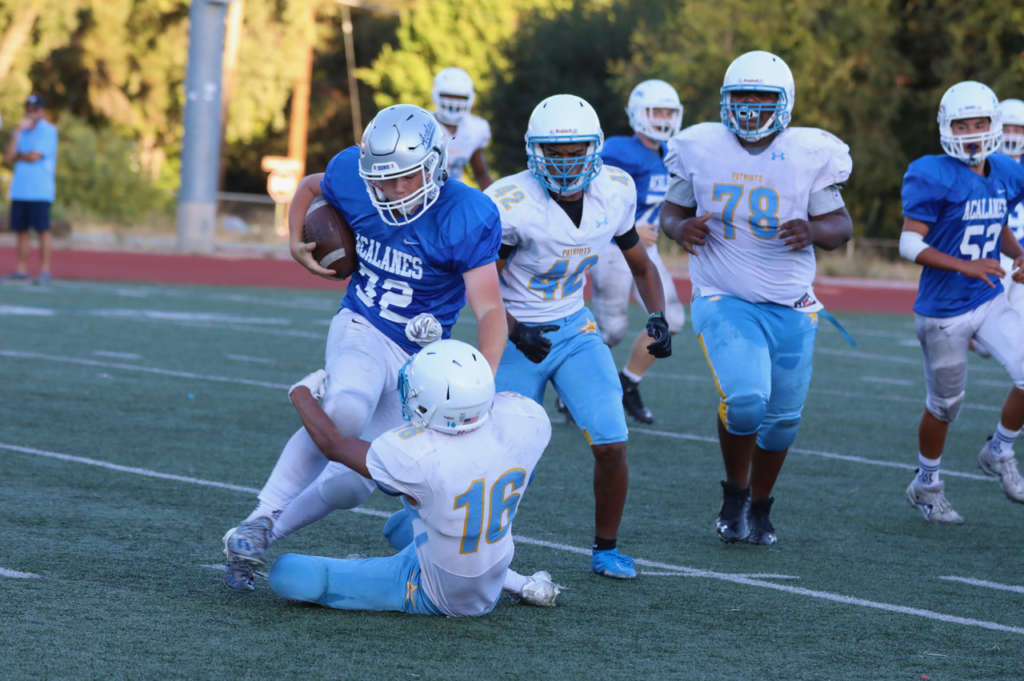 On defense Acalanes was dialed in from the start. RAFAEL ALVAREZ stuffed the run from his nose guard position. BRODY GREENFIELD had the hit of the day as he lit up a Heritage runner for a loss. The kickoff team was solid and JONAH ORLANDO had a nice tackle on a kickoff. GRIFFIN AMES had the play most likely to appear on ESPN as he intercepted a pass from his defensive line position and almost returned it for a touchdown.
So many players contributed to this win! Other Dons' tacklers included JACK MANFUL, DREW McKENZIE, ELI LAIRD, DREW HANSEN, MILES BLACKHART, WYATT SEELENBACHER, HENRY FINEGOLD, GRIFFIN ROTUNDO, ZAC HERRERIAS and ANDREW TRESSER.
ALEK ADOLPHSON caught a touchdown pass, GONZALES had a long touchdown run and COLBY EBNER ran one in for a touchdown. EITAN ROMICK made an incredible one handed catch. JADEN McCLANE took an inside pitch from offensive tackle and had a big gain running the ball. Our coaches have cool plays! Go Dons!
Thursday, October 7 Frosh Dons take on San Marin at 5:30pm (Home) Fear the BLUE!
D