The Dons extended their winning streak to six matches by defeating the visiting Northgate Broncos on Tuesday, October 12. In the first game, the Dons shot out to an early lead—it was 15-7 at one point—and went on to win 25-20. Seniors Emma Johnson and Bela Yanakieva and junior Ryann Jones, Katelyn Olin and Maya Paul, among others, registered kills. In the second game, the Broncos battled back to win 2025, despite kills from Olin, Paul, Jones and junior Hanna Hageboeck. The Dons took control in the third game and coasted to a 25-15 win, sealed by a service run by sophomore Monica Dikova. Mara Korzeniowska (from the setter position) and Jones had multiple kills for the Dons. The Dons won the match with a 25-19 victory in the fourth game, after kills from Olin, Jones, Johnsonand Paul.
The victory, the sixth win in a row for the Dons, moved the Dons to 4-3 in league play.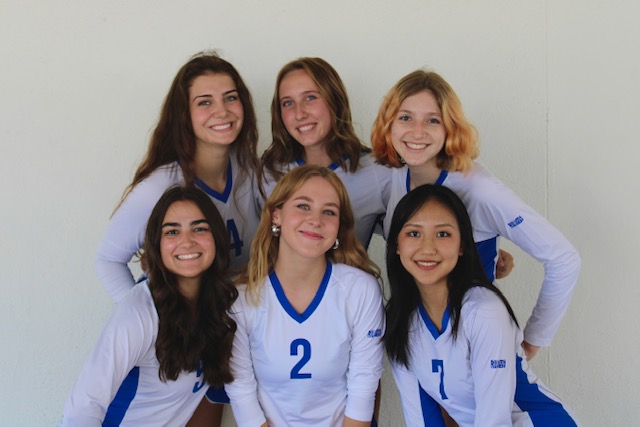 Senior Night is Thursday, October 14, when the Dons host Alhambra.  At approximately 6:00 p.m., after the JV game, there will be a ceremony honoring seniors Emma Johnson, Aly Kirke, Gianna Manzone, Kira Wood,  Bela Yanakieva, and Rachel Zhang.  Please come out to support the Dons and their seniors!