The Dons Varsity Boys Water Polo experienced their busiest week of the season with six matches in four days in three different cities. The week began with a league match against Miramonte. Kyle Rosenblatt scored two goals and Harrison Labrosse stopped 15 shots on goal but the Mats came out on top with a 9-4 win. The following day the Dons traveled to Marin to take on the Archie Williams Falcons. James Gordon led the Dons scoring with three goals but the Falcons emerged with a 16-10 victory.
Zack Benisek puts the defensive pressure on an Archie Williams player: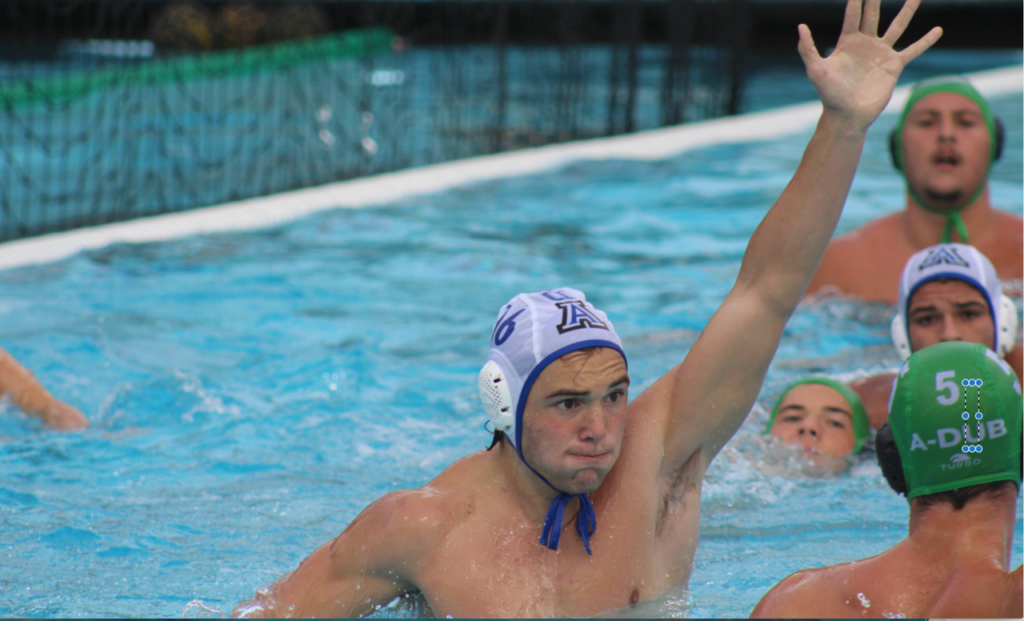 Kyle Rosenblatt prepares to launch a shot: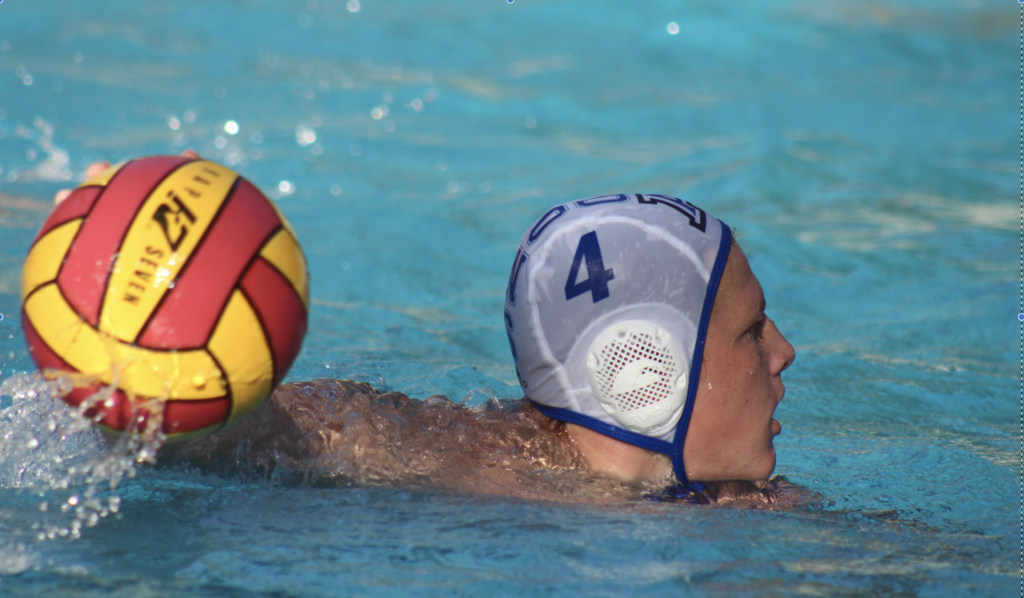 The Dons then traveled to American River College in Sacramento on Friday and Saturday to complete in the Jesuit Classic. Acalanes matched up against four different opponents and had some exciting, hard-fought battles…and won them all with a steady flurry of goals! The Dons beat St. Mary's 15-11, Turlock 16-7, Rio Americano 14-2, and host Jesuit 15-13. Andrew Sappal led the Dons with an amazing 20 goals! Sappal had plenty of support including nine goals from Christian Gotterup, eight from Warren Cooper, and seven from Austin Bishop.
Eli Berkowitz rises up for a shot on goal against Jesuit: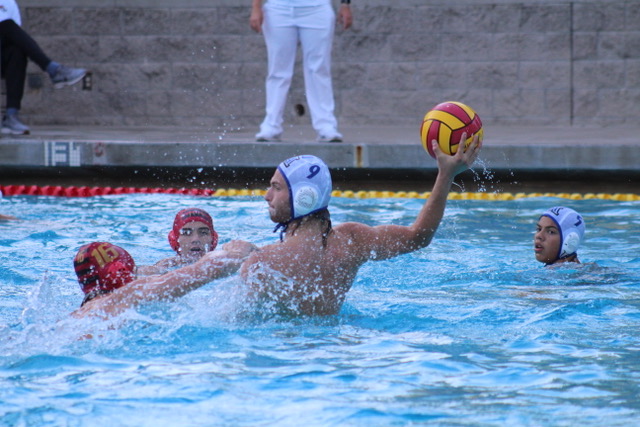 The Dons are busy again this week with three matches in three consecutive days, including a Thursday night matchup against Tamalpais at Acalanes. FEAR the BLUE!