Stanley Middle School has 545 students. Marina High School has 587 students. Acalanes has 1384 students. Some cool numerical trivia before the Dons head out on Saturday to play the Marina Mariners with a 2pm kick off. 33 students of the 587 play Marina JV football. Those 33 Mariners will face 44 Dons football players. Marina's record is 1-0 and the Dons 2-0. Bunch of different numbers in this paragraph, but the only numbers that matter are the scoreboard numbers on Saturday. Fear the Blue!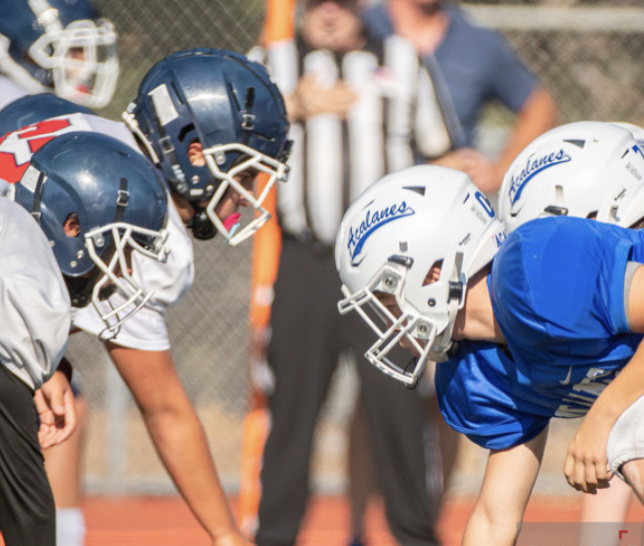 While we are here…we still want to acknowledge the outstanding performance against Rancho Cotate in the JV squad's first game of the year.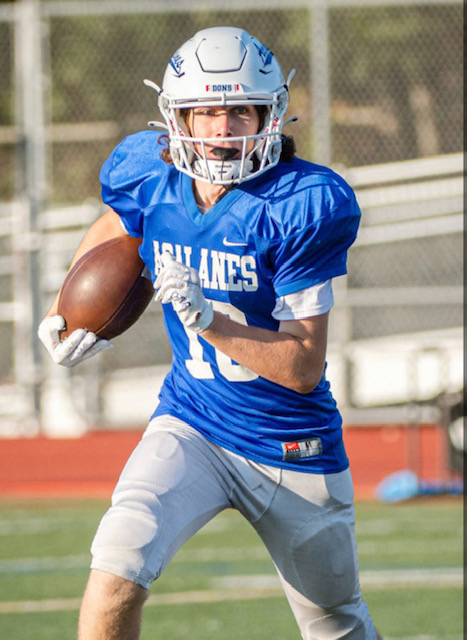 Head Coach Greg Young prepared the Acalanes JV team to be ready to rock for the Dons opening game on Friday, September 3. The defense was outstanding, holding Rancho to less than 100 yards of total offense, and O points. Tackles were made by 20 different players, with 10 players recording a tackle for a loss. Reeder, Bender, Caicedo, Rocha and Giorgianni all had sacks. Jack Giorgianni was the star of the game with 7 solo tackles, 3 tackles for losses and an outstanding hit, strip and 47 yard fumble return for a touchdown. Jack also added two running touchdowns to his outstanding day. Safties Everett Glass and Marshall Anderson each had 4 solo tackles. Both of these boys lay the wood on a regular basis. Anderson blasted a few Rancho Cotate runners and also grabbed an interception. This D is special. Fear the Blue!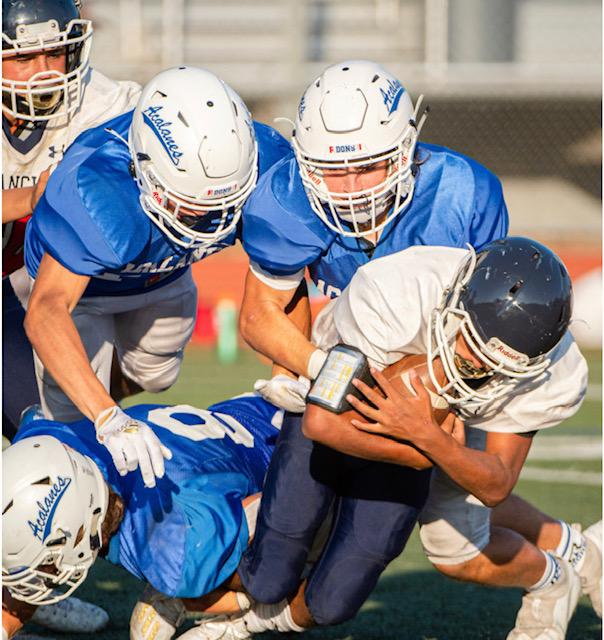 The Dons got the scoring started with a Jake Boselli shovel pass to Mason Zirkel on the first drive. Zirkel out ran the defense and took the pass 47 yards to the house! Mason also added a second touchdown in the second half on a nice 10 run down the sidelines. The Dons running game was impressive all day. The team scored four rushing touchdowns, including Paul Kuhner's 10 yard run in the second half. Kuhner also had a punt return called back. This man has wheels!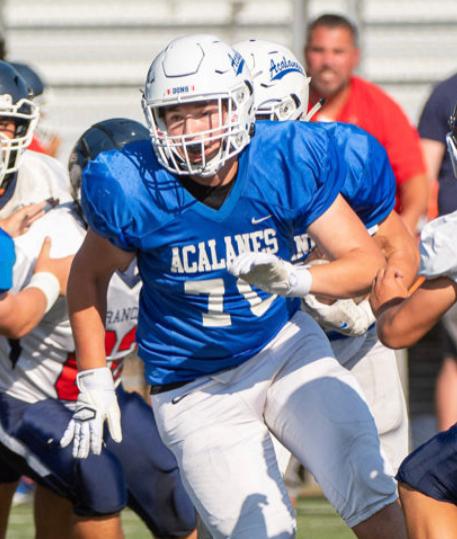 The JV Dons looked poised for another solid season as they complete their non conference schedule and get ready for division foes in October. The coaches have these boys ready to play. Buckle up for a fun ride over the upcoming weeks. And one more time… Fear the BLUE!