On Tuesday September 28, the Acalanes Girls Varsity volleyball team traveled to Alhambra High School to take on the Bulldogs.  In the first game, the Dons pulled away early: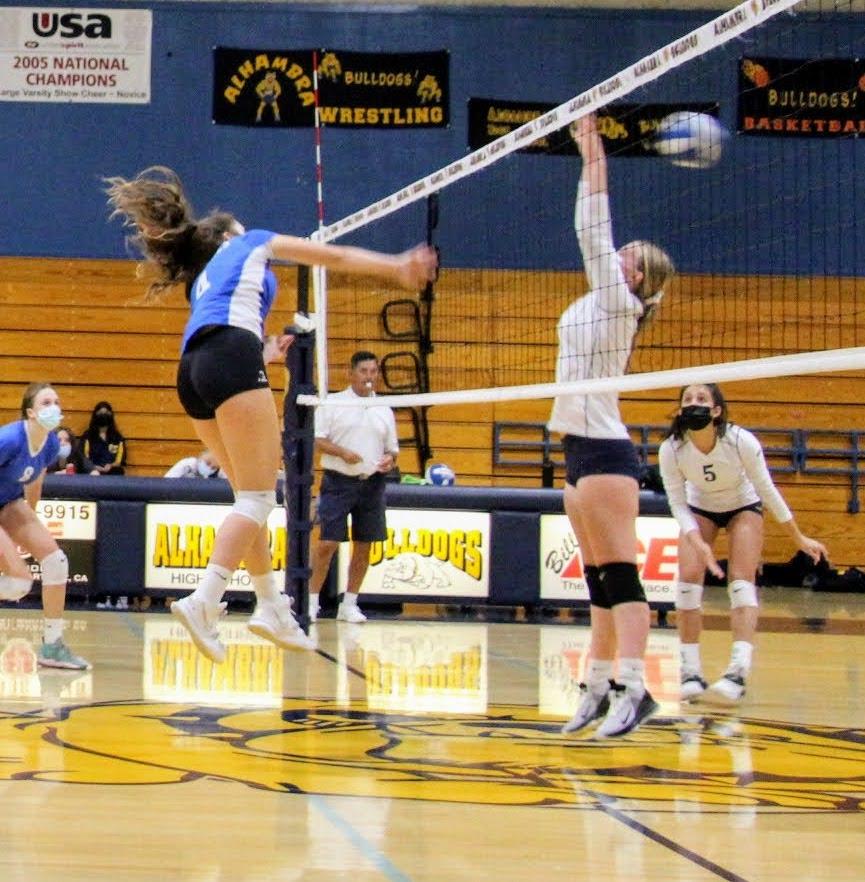 4-3 Junior Ryann Jones' kill gives the Dons the lead, which they never relinquish
5-3 Sophomore Jade Profilio passes to Monica Dikova who sets Senior Aly Kirke for the kill
7-5 freshman Maelin Mason kill
8-6 Mason again
14-8 Junior Hanna Hageboeck kill
15-9 Junior Katelyn Olin kill off Senior Rachel Zhang's set after digs from Profilio and Junior Georgia Winkles
16-9 Jones kills the overpass
17-9 Kirke kills the overpass
18-9 Olin ace
19-9
20-9 Kirke kill
21-9 Jones kill
22-9 Jones kill
24-11 Senior Bela Yanakieva kill
25-11 Dikova ace for win
Game 2 was much closer:
1-0 Zhang tricks the Bulldogs for the kill
3-2 Dikova ace
8-7 Jones kill
8-8 Jones ace
9-8 Mason kill
11-12 Olin kill
12-12 Mason kill
18-15 Jones kill
19-18 Junior Apple Walton kill
20-18 Jones ace
21-18 Mason kills the overpass
22-20 Dikova pushes one to an empty spot
23-21 Mason kill
24-22 Olin with the left handed tip
25-22 Alhambra error gives the Dons the win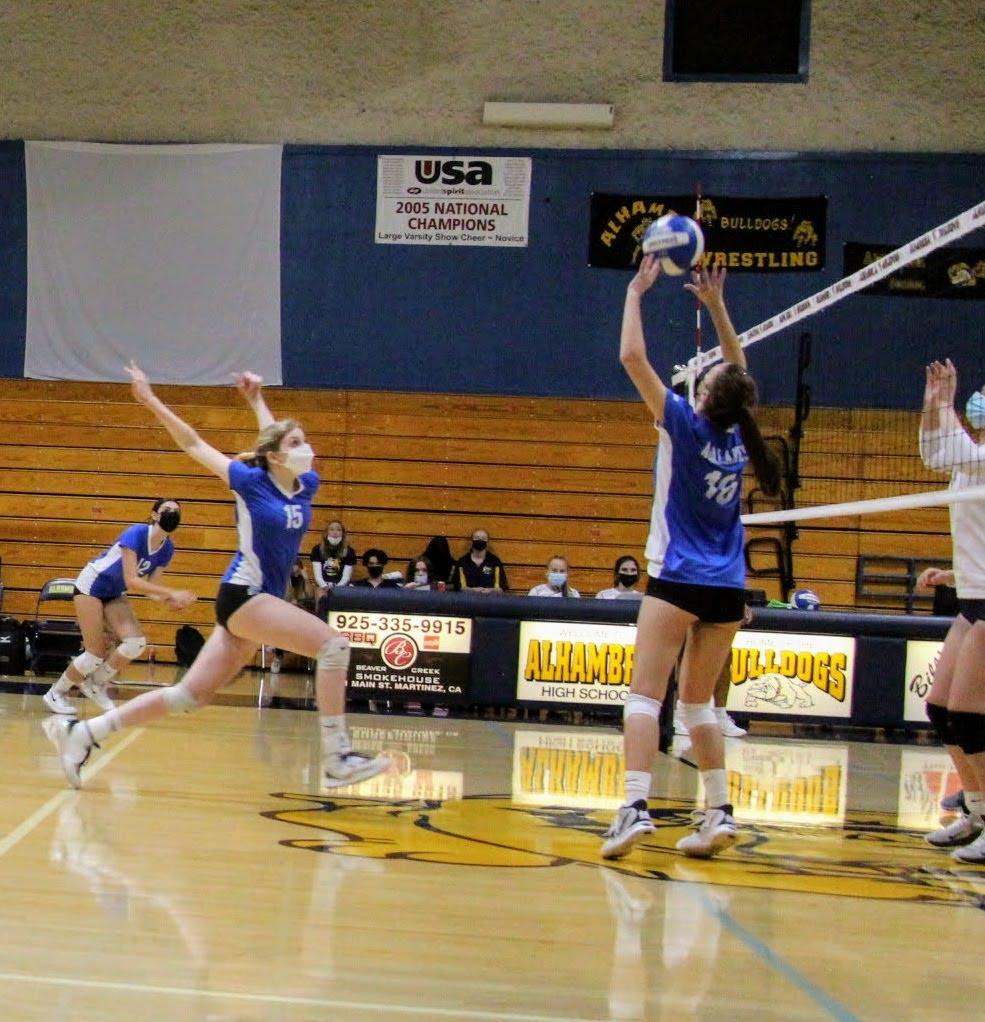 Leading 2-0, the Dons then went for the sweep in Game 3:
1-0 Zhang ace
3-3 Johnson kill from the back row
4-4 Jones kill off diving set from Zhang
6-9 ace from Junior Mara Korzeniowska!
8-11 Kirke kill
9-11 Winkles ace
11-11 Junior Maya Paul kill
14-14 Olin tip
15-14 Profilio ace
17-15 Olin kill
19-16 Korzeniowska ace
20-18 Kirke kill
23-22 Paul tip
24-22 Olin kill
25-22 Alhambra error gives the Dons the match win
The Dons improved to 2-1 in league play. today, Thursday they travel to Campolindo to face the first-place Cougars.