As incredible as it was to get a short six-game Spring after the COVID-delayed 2020 Football Season, it was just not the same as the Friday Night Lights extravaganza that we look forward to each Fall. While everything around us is certainly not back to normal, we are hopeful that we will be welcoming back a "real" ten-game action-packed fan-filled Acalanes Dons football season for 2021. Coach Burnsed has put together a really challenging schedule including non-league games versus Sierra, Rancho Cotate, Balboa, Damonte Ranch, and Castlemont. Seven of our games will be at Acalanes, including home games versus rival Campolindo, and pre-season DAL favorite Benicia.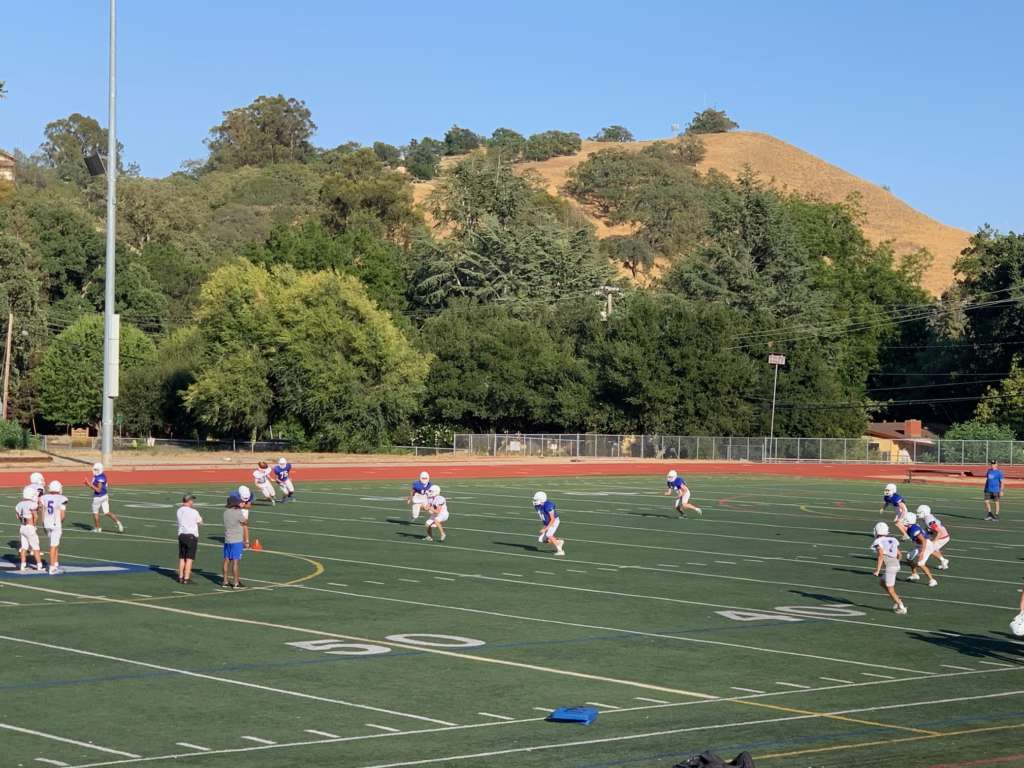 After finishing the short Spring Season at 5-1, including wins over EBAL teams, Monte Vista and California, as well as 2021 DAL league favorite Benicia at Benicia, the Dons are well prepared to start the Fall 2021 season off with a bang. Last year's QB Brady Huchingson has graduated and is off to Oregon State, but he's leaving the offense in the capable hands of senior QB Luke Souza, who in limited time in the Spring was a perfect 2 for 2 with a TD. Souza will have plenty of targets to choose from with top returners Dante Montgomery (22 catches for 439 yds and 4 TDs), Will Berrien (26 catches for 391 yds and 3 TDs), and WR/RB Evan Malmquist (25 catches for 312 yds and 4 TDs, in addition to 111 yds and 1 TD rushing) back in the fold. Those three will be boosted by talent from the undefeated JV team, including Ethan Torres, Jake Takeuchi, Andrew Habas, Ellis Burger, and Sophomore Trevor Rogers.
Three big fellas return on the O-line to pave the way for the Dons, senior Tackles Anthony Ortale (6'3" 265lbs) and Michael Kuhner (6'4" 210lbs), joined by junior guard Tyler Murphy (6'4" 245lbs). Rounding out the rest of the men in trenches will be JV standouts Marcus Julian (6'2" 210lbs), Victor Nicolacakis (6'3" 230lbs), and Zach Robb (6'3" 235lbs).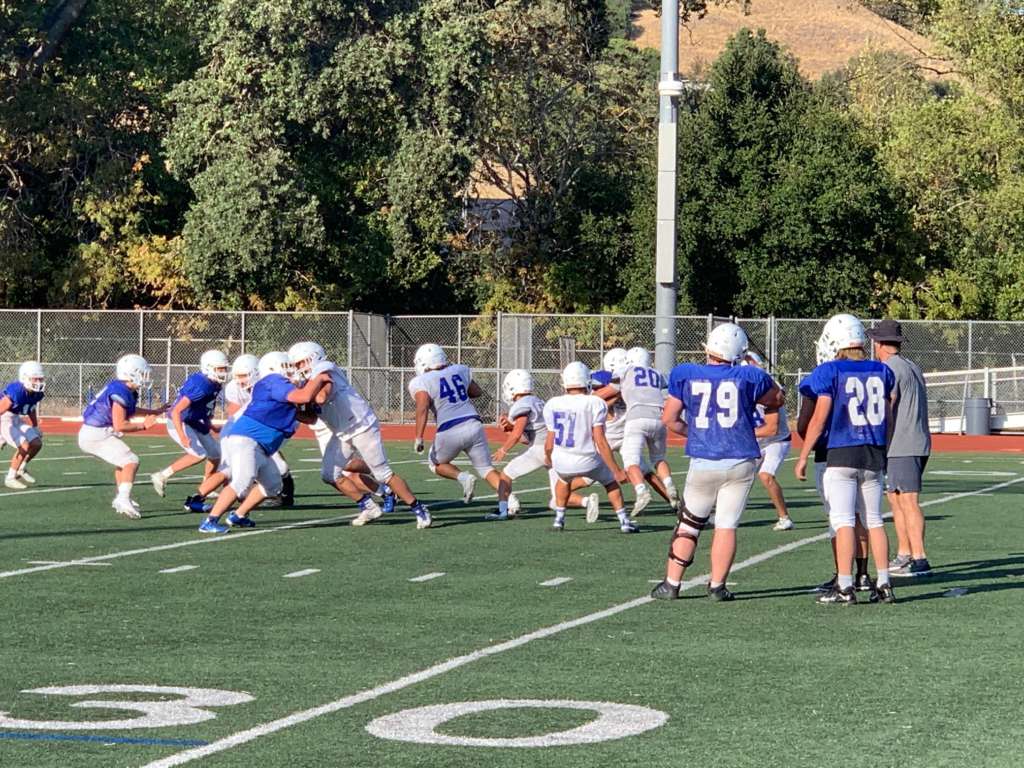 The defense will miss all league DE Joey Carillo, who has brought his talents to UC Davis, but is stacked with returning talent at LB and in the defensive backfield. Leading the charge will be senior LB Logan Ketcham (41 tackles), along with senior DBs James Gunn (25 tackles), Devin Miniello (17 tackles), Brady Brinkman (12 tackles), Marshall Lockwood (11 tackles), and LB Ryan Giorgianni (9 tackles). Those seniors will be supported by a strong JV class including LBs Miller Smith, George Churchill and Kyle Bielawski, DB Coco Gannon, and DE Tyler Worthington.
It all starts off with this Saturday's four-team scrimmage at Acalanes featuring Granada, Vallejo, and Deer Valley, with the Freshman team at 3p, JV at 5p, and Varsity at 7p. The Varsity and JV scrimmages will feature all four teams in a shifting format, while the Freshmen will scrimmage Granada. Come out and cheer your highly rated Dons as they start an exciting Fall 2021 season!