The offensive line is the foundation for a football team's offense. When the offensive line plays well, anything is possible. Against Amador Valley, the Dons' freshman offensive line of ELI LAIRD, DREW McKENZIE, ANDREW TRESSER, JADEN McCLANE and JAKE YOSHINAKA played great. The results were amazing to watch.
The offensive line provided quarterback DAVID GONZALES with time to throw the ball and was able to move Amador's bigger defensive line on running plays. This enabled GONZALES to connect with NIKO WHITE and KEEGAN GODDARD on passing plays, and enabled both WHITE and GODDARD to have similar success running the ball. GODDARD showed an impressive ability to run through tackles and WHITE just makes people miss. His spin move at full speed against wanna be tacklers is basically unfair.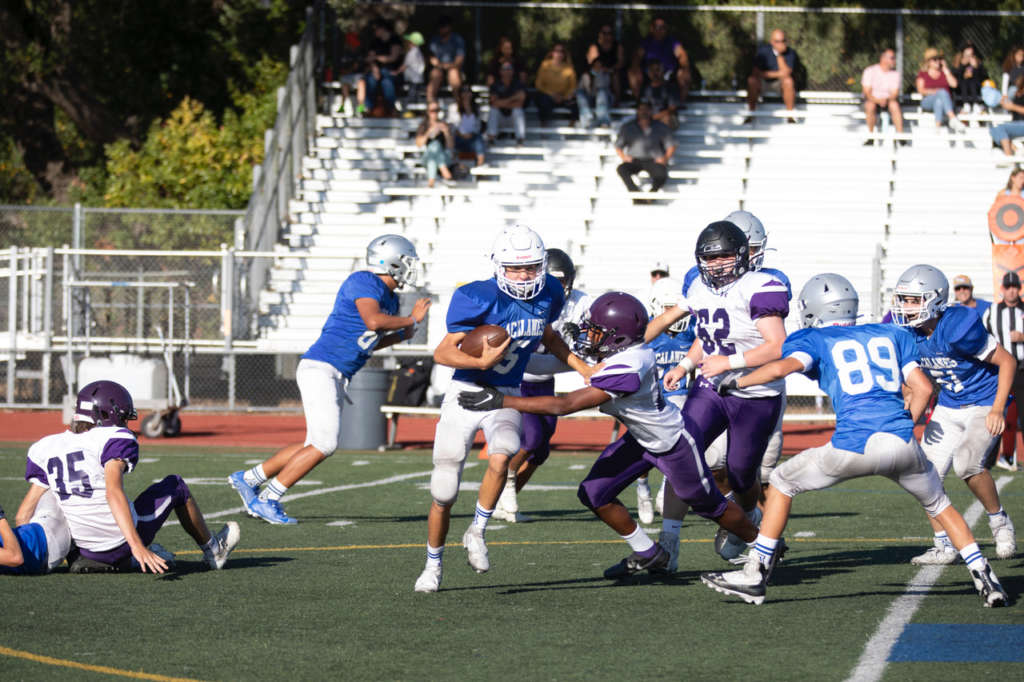 Let's not forget that GONZALES has incredible jukes running the ball as well. This Big Three was spectacular to watch.
After Acalanes took an 8-0 lead early, Amador's ground and pound offense went to work and at times in the first half ran the ball at will. Amador's size and speed together with Acalanes' inexperienced tacklers made for a rough first half in which Amador put up 30 points. Fortunately ALEK ADOLPHSON made a brilliant catch on a long touchdown pass to keep the Dons in the game.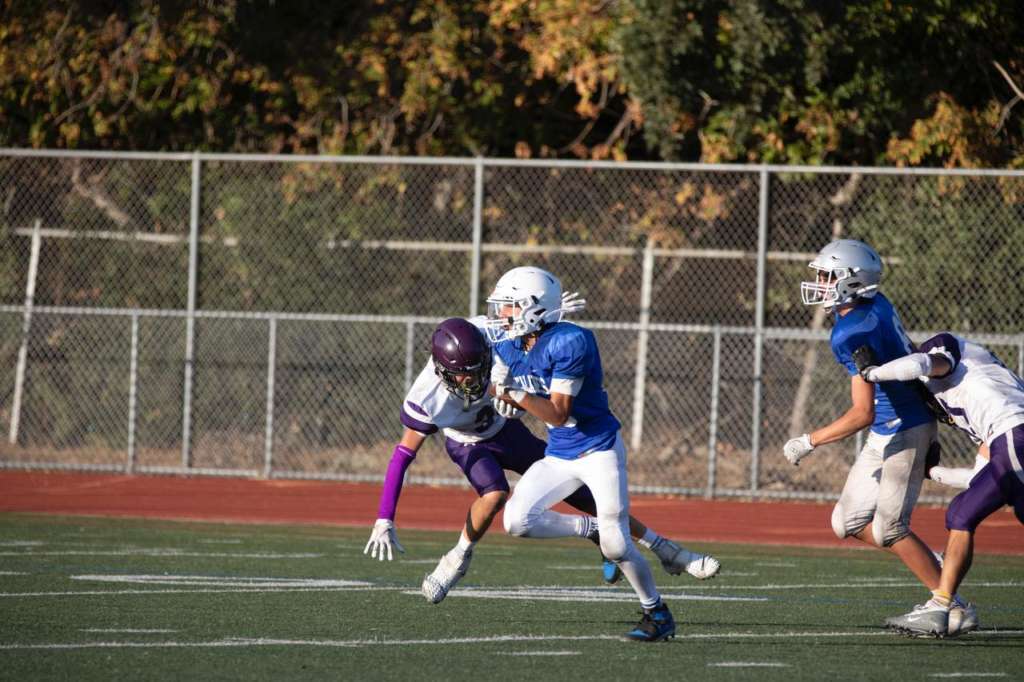 The Dons defense stepped it up in the second half. DAVID ROUX shot the gap from his linebacker position and made a tackle at the line of scrimmage. Then he did it again. When Amador was forced to pass BRENDAN MILES at cornerback blanketed the intended receiver and who else but WHITE came up and tackled the scrambling quarterback.
On offense, GONZALES hit WHITE for a 54 yard touchdown pass which included an electrifying run (and that spin move). GODDARD hauled in the 2 point conversion to cut Amador's lead to 30-22.
With the score 38-28, the Acalanes defense continued to improve. SAMMY FOSTER and BRODY DARIN made nice tackles while playing cornerback. JONAH RIVERA got a strong push from his defensive line position which enabled JB FROLICH to drill the ball carrier while playing linebacker. JADEN McCLANE and RAFAEL ALVAREZ stuffed running plays while playing defensive line.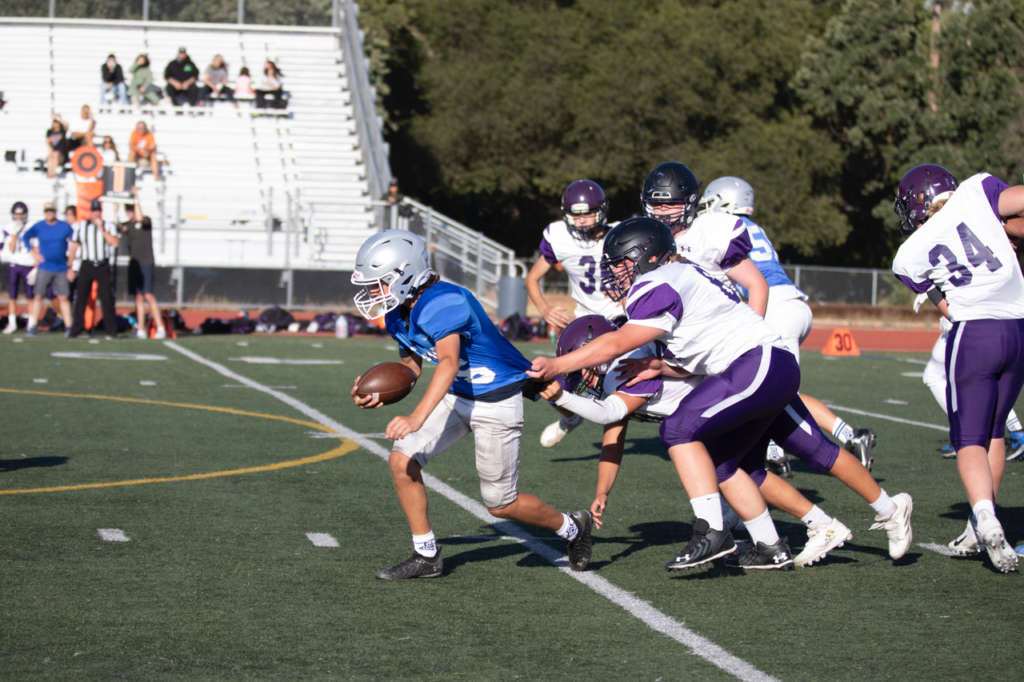 On special teams, ZAC HERRERIAS and TYLER KIM pancaked an opposing player on a kickoff. Linebackers ANDREW TRESSER and JAKE YOSHINAKA made strong tackles against the run. JAMES STADT at cornerback broke up a key pass with the game on the line.
Final score – Amador 46, Acalanes 36. An exciting first game in front of a big, spirited Acalanes crowd