After their convincing win on Saturday, your Acalanes Dons are now ranked in the East Bay Times/SJ Mercury Bay Area Top 25.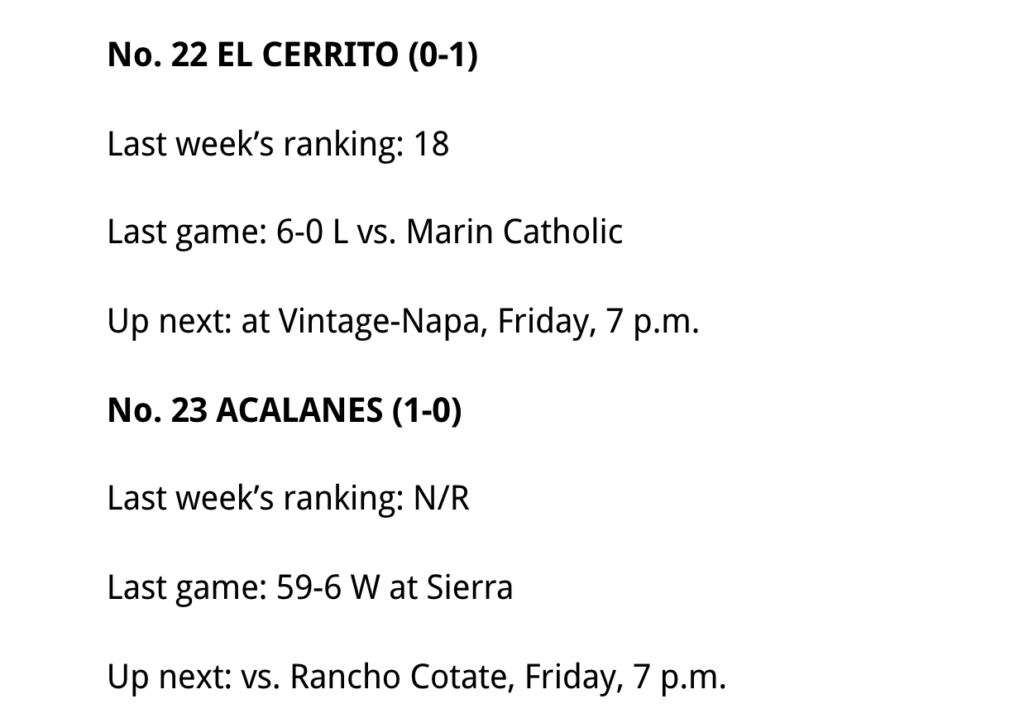 We have two (currently) more highly rated opponents on the home schedule this year, Benicia at #11, and Campolindo at #19.
Come see our highly ranked Dons at home on Friday vs Rancho Cotate, who beat Las Lomas last week. Go Dons!
Friday, September 3 Varsity (7pm) and JV (430pm): Wiggin' Out for the Dons Night! Wear a BLUE wig, color your hair BLUE, wear BLUE, BLUE here, BLUE there…BLUE everywhere!