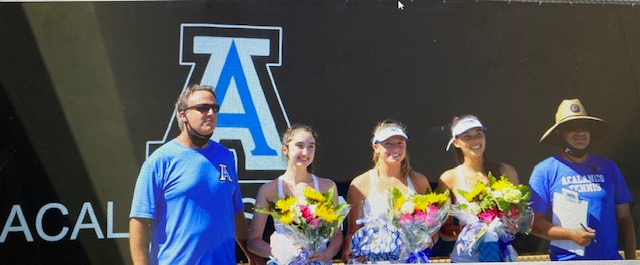 Thanks to everyone for coming out to senior day and supporting our 3 seniors who are graduating this year!!  Jasmine Toni has played Varsity singles all four years and will attend UC Santa Barbara next year. Eliza Bates has played the top line of Varsity singles all four years, she was recruited to play tennis / study at Cal Poly. She was the NCS singles champion last year and is sorry to have post season cancellations this year. Lauren Williams, has played two years on Varsity and she will attend UC Davis in the Fall. We all wish you the best as you move forward in life and continue your successful journeys. Always a Don!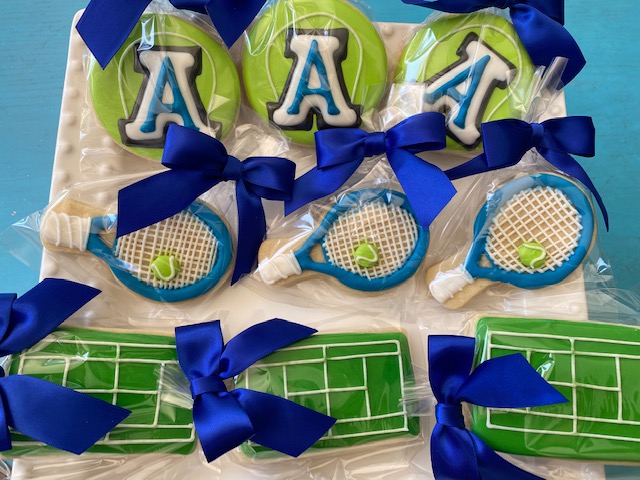 Today's match vs. Campolindo ended well. Dons won 5-4 taking home the league season win to remain undefeated.
Singles lines 1-5 (Bates, Ruczynksi, Toni, Burns, Condy) put the points on the scoreboard to seal the deal on the day with Cate Condy playing her best tennis of the year. It was Classic Cate back in action on court 6 battling it out like she's been known to do. Because of her good form today and making a big impact today at line 5, Cate earned the Dons player of the Match. Great job Cate!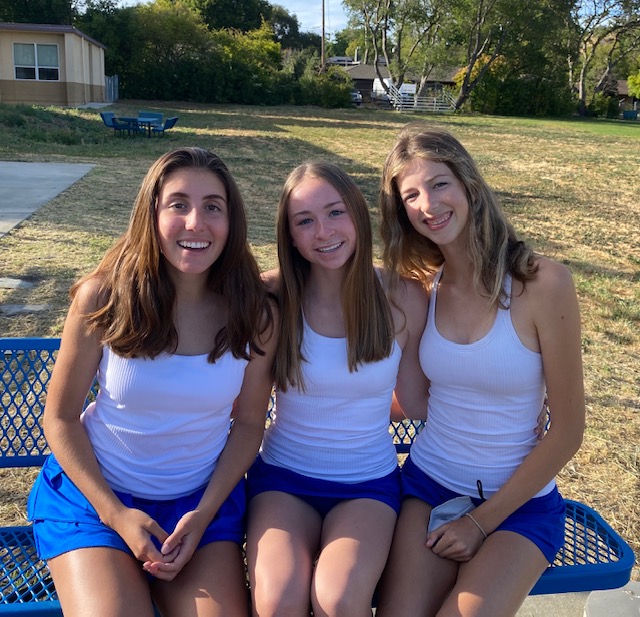 Lauren Williams put up a great fight today at line 6 singles but fell just short, 3-6, 5-7. 
In doubles, a new duo made an appearance at line 1 (Morris and Scheirer). Both Dons played very well together but lost 2-6, 3-6. Harley and Berkowitz put themselves in a good position to take the 2nd second today and possibly win their match, but the team had to retire due to a severe leg cramp from Berkowitz. No worries, she's okay and this team will be back. And finally at line 3, Donner and Wisniewska put in a strong outing but couldn't get the win. We'll keep working!
LAST MATCH OF THE SEASON AT MIRAMONTE ON THURSDAY. GOOD LUCK LADIES !