CONGRATULATIONS TO THE 2023 MEMBERS OF THE ACALANES 500LB AND 1,000LB CLUBS!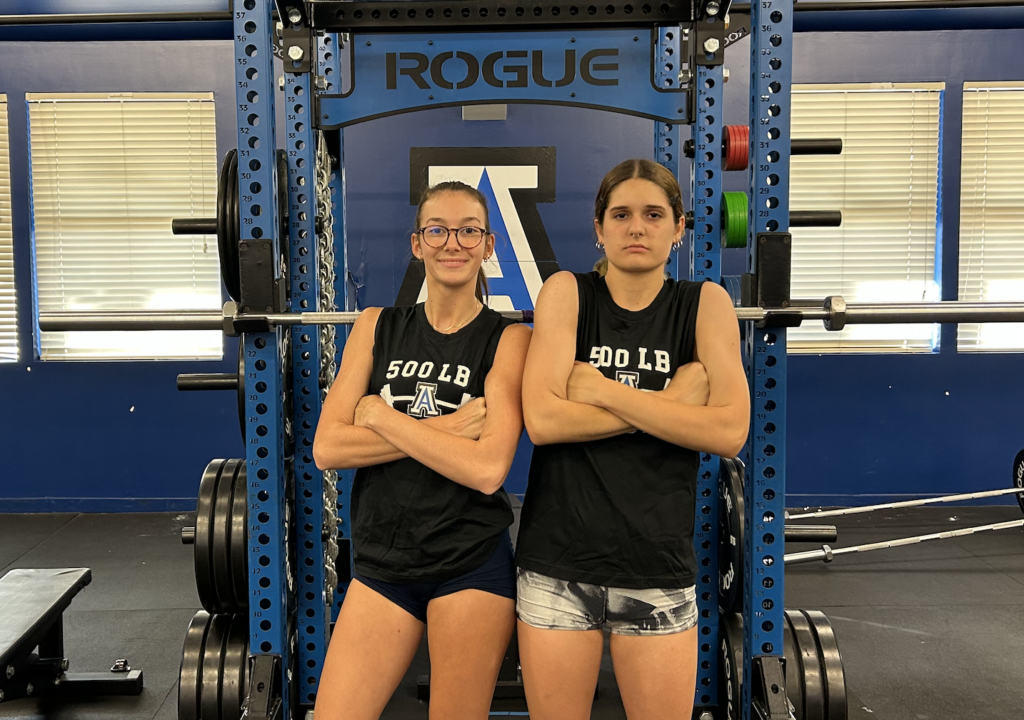 Addy Treter & Monica Dikova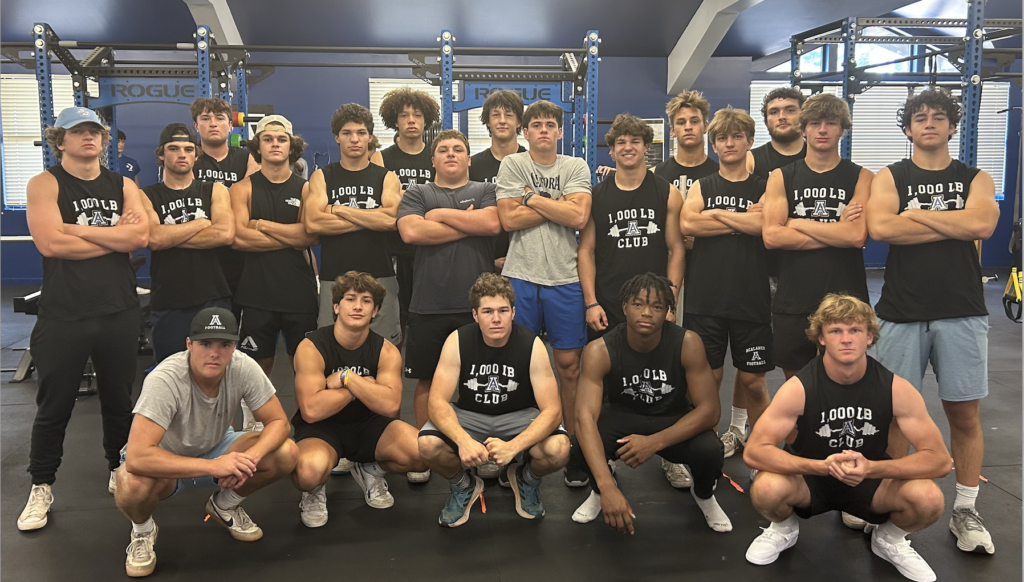 Bottom: Jake Boselli, Colin Malmquist, David Roux, Deonte Littlejohn, Danny Martin. middle (L to R): Aidan Yates, Jack Miller, Jack Giorgianni,
Paul Kuhner,
Henry Hagel,
Sulley Bailey, Gavin Bender, Christian Cervenka, Drew Hansen, Andrew Tresser
TOP: Trevor Carrillo, Trevor rogers, drew McKenzie,
Brady Morrow, chase Caicedo
The Liftathon began in 2022 to celebrate the purchase of thousands of dollars in new and updated equipment in the weight room.  Student athletes who complete the following requirements join the club:
Athletes complete three lifts, Bench Press, Squat, and Deadlift.

A successful lift will be measured as three complete repetitions (not a one-rep max)

The success of the lifts will be determined by the supervising coaches/trainers

The totals for those three rep maxes will represent the total weight lifted for each participant, with a multiplier of 1.1 to represent what would be a 1 rep max.

For example, a total three lift, three rep max of 950 lbs (225 bench, 350 squat, 375 deadlift = 950 total) would represent the 1 rep equivalent of 1,045 lbs (1.1 x 950). Similarly, a three lift total of 95 bench, 185 squat, 205 deadlift (485 total) would represent the 1 rep equivalent of 534 lbs (1.1 x 485).

Each athlete whose lifted weight total exceeds 1,000 lbs (boys) or 500 lbs (girls) will receive a special edition 1,000 lb or 500 lb Club t-shirt.
The 500lb and 1,000lb Clubs are Open Year Round. Just complete your lifts supervised by a coach or trainer