What a great day Senior Day yesterday and great match against Miramonte!
Thanks to Pam Dawkins for helping bring things together, all the parents for coming out, and to our Seniors Kayli Harley, Ella Morris, and Avery Bahl, for competing well and having a fantastic season!

Cheers to them!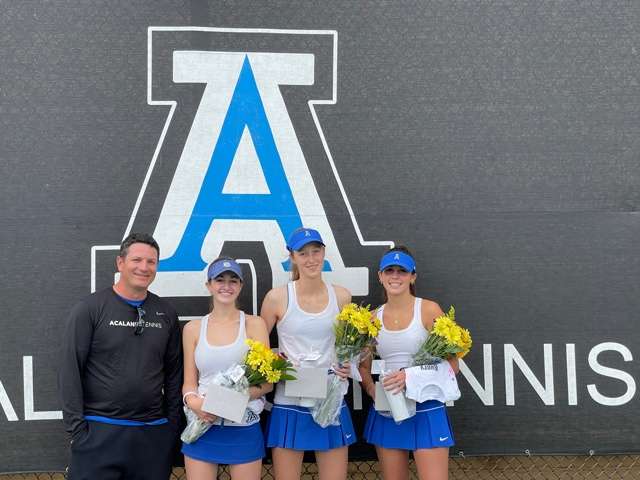 Even though the Dons lost yesterday it could have gone either way!
Dons lose 4-5 vs. the Mats.

In Singles,
Ari stayed focused and closed out her match for the win at number 1.
Martha Burns made swift work against her opponent at the 2 spot.
Kit battled hard against a very tough 3.
Cate Condy at 5 hanged tough and beat her opponent 10-1 in a third set-tiebreaker.
At 6, Ashley Donner lost a close one in a third set-tiebreaker.
And in her last match against Miramonte, Ella Morris at the 4 spot, played super well. She played some of her best tennis all year against a very good opponent. She fell just short losing 8-10 in the third set-tiebreaker with a great fan club cheering her on (thanks buds). Because of her efforts, she was named the DONS PLAYER OF THE MATCH IN SINGLES! Great job Ella and great season!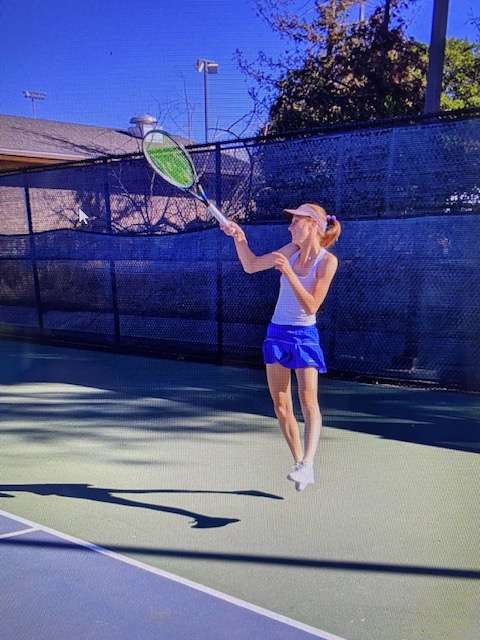 In Doubles:
Kai-Kai and Sienna lost to their opponents at the 3 spot. 2 doubles were on a roll in the first set with a nice comeback and some great cheering coming their way from the crowd. Unfortunately, Avery Bahl and Marcela Wisniewska lost that match but they tried their best. That will be Avery's last official league match as well. Great job this year Avery!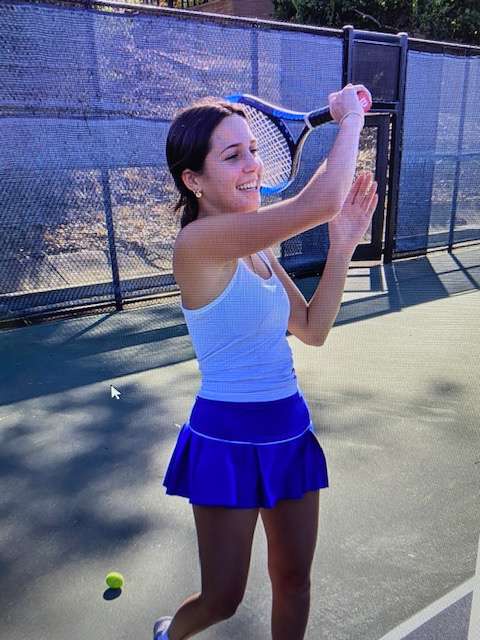 And finally, at the number 1 doubles spot:
Kayli Harley, a 3 year Varsity player and Emily Berkowitz played a fantastic match against an always tough number 1 doubles team at Miramonte. They ended up closing out their match in a 3rd set tiebreaker as well and were named the DONS PLAYERS OF THE MATCH IN DOUBLES!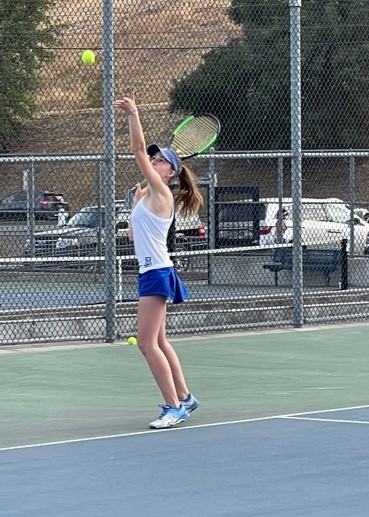 DAL TEAM LEAGUE season is now over and we're looking at the DAL SINGLES AND DOUBLES tournament next week. Draws will be made Monday night, but the tournament, though originally planned to begin next Tuesday may be pushed back to next Wednesday