Help Support the strength & Conditioning program for our acalanes athletes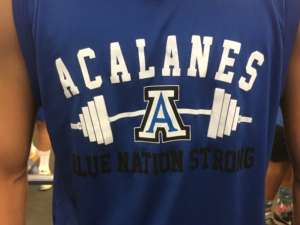 During the 2018-2019 school year, Boosters introduced a new Strength & Conditioning program for all 27 Acalanes sports programs.  It was a great success, with the majority of our sports teams utilizing the new program, and nearly all teams looking for more Strength & Conditioning resources going forward.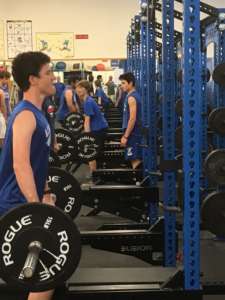 Strength and conditioning is a proven way to prevent injury and increase performance. Many competing high schools emphasize strength and conditioning programs, and Acalanes Boosters is driving to give our athletes the same opportunity.   
Acalanes Strength & Conditioning program is NOT FUNDED BY THE SCHOOL, but is ONLY FUNDED BY YOUR DONATIONS to Boosters and direct contributions from sports teams.  Please help us continue funding this important program for all our athletes! 
Acalanes Strength & Conditioning program delivers:
A certified strength & conditioning coach to work collaboratively with all sports program coaches, athletic trainer Chris Clark and the athletic administration.

Customized strength & conditioning programs tailored to each sport's unique requirements.  Programs to minimize injuries plus increase strength, speed and flexibility.

Modern workout equipment and resources available to all student athletes for a better overall experience.

A program to put Acalanes on par with other Diablo Athletic League programs who heavily utilize strength and conditioning programs for their athletes.
Help Boosters create a safer environment for your kids that will keep them on the practice and playing fields all season, not to mention help improve their performance and enjoyment of their sport!