The competitive drive and the "will to win"  is woven into this young Acalanes team.  Everyone is equally dedicated and involved in doing their part, one will find that teamwork helps get things done faster and better. This was proven within the two minutes of the game by the offensive line  Lex Jung, Marcus Julian, Nathan Kim, Miller Smith and Tyler Murphy building a wall to give the quarterback Kyle Bielawski the opportunity to the score, 6 Dons to 0 Crushers. Dons defense lead by Tyler Murphy, Nathan Kim and Miller Smith gave the Crushers a hard time before Vintage scored  their first touchdown and an extra point, 7  Crushers to 6 Dons.  Crushers scored again, making the score 14 to 6.  With less three minutes on the clock, the Dons brought their 'A Game'  with  wide receivers,  Andrew Habas, Jake Takeuchi and Ethan Torres moving the ball down the line.  The next touchdown  was scored with Theo Stoll  (WR) with a quick toss from Bielawski to dash over into the end zone. The first quarter ends with a  tie, 14 Acalanes  and 14 Vintage.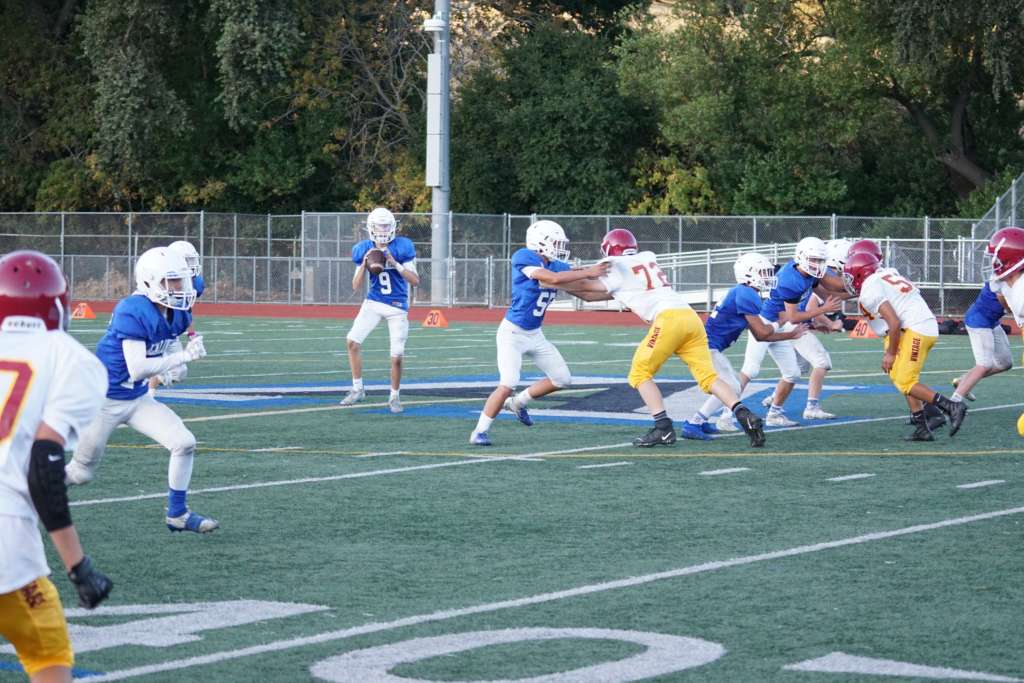 Second quarter started with Andrew Huchingston kicking deep and the Crushers were quickly put to a halt. Dons defense dug in with Andrew Habas, Andre Jackson and Justin Zegarowski making some key plays.  Yet the Crushers found an opening to score again, 22 Vintage and 14 Dons.  Coming up to halftime, Bielawski throws a well timed pass to Torres (WR) , giving the Dons their third touchdown and going into halftime, 22 to 22.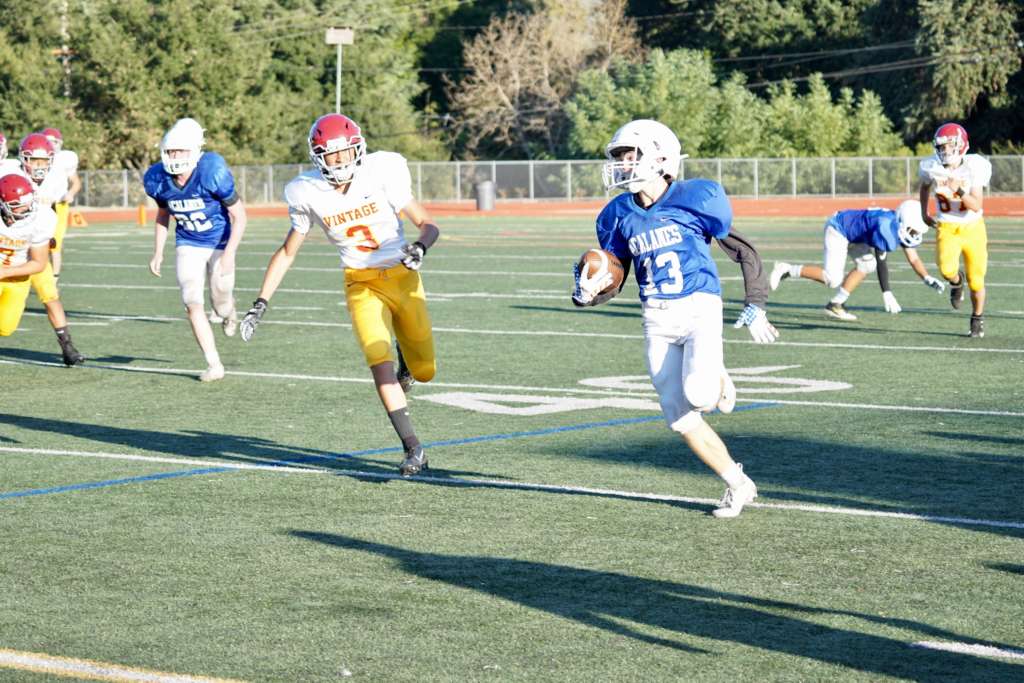 Going into the third and fourth quarters, the Dons had a few turnovers and fumbles. This lead to the Crushers, added more points to their side of the scoreboard giving Vintage  a total of 43.   Yet, what separates the good from the great is determination and work ethic, and our Acalanes  freshmen team are great athletes and do not give up.  Running back, Ben Foox took a hand off and quickly sprinted down the sidelines. The final touchdown was scored by  Stoll (WR) with a dashing, swirling, twisting through the Vintage defense. A big block by Eli Brent gave Stoll the opening to score.  The game ended with Vintage 43 to 29. 
Next game, Riordan High School at home, Thursday, September 12 5pm