The Dons were on the road again Friday night, traveling to Napa for a rematch of last year's road victory over the Vintage High Crushers. This year the home team fought off a late Acalanes charge and won 28-20, but the outcome was in doubt until the game's final play.
Vintage relies almost exclusively on the run, with the Crushers attempting only four passes (with one intercepted by Jack Miles) and finishing with only one completion for nine yards through the air. On play after play, the Crushers ran the ball against the Acalanes front seven.
The game featured three big yardage scoring plays. Unfortunately for the Dons, two of these – a 73-yard rushing TD and a 99-yard kickoff return – were by the Crushers.
The Dons' big scoring play came with 4:44 left in the game with Acalanes down 28-13. Huchingson completed a short pass to Lucas Eppinger, who alertly kept the play alive after attempted tackles by Vintage and ran 50 yards for a Dons touchdown.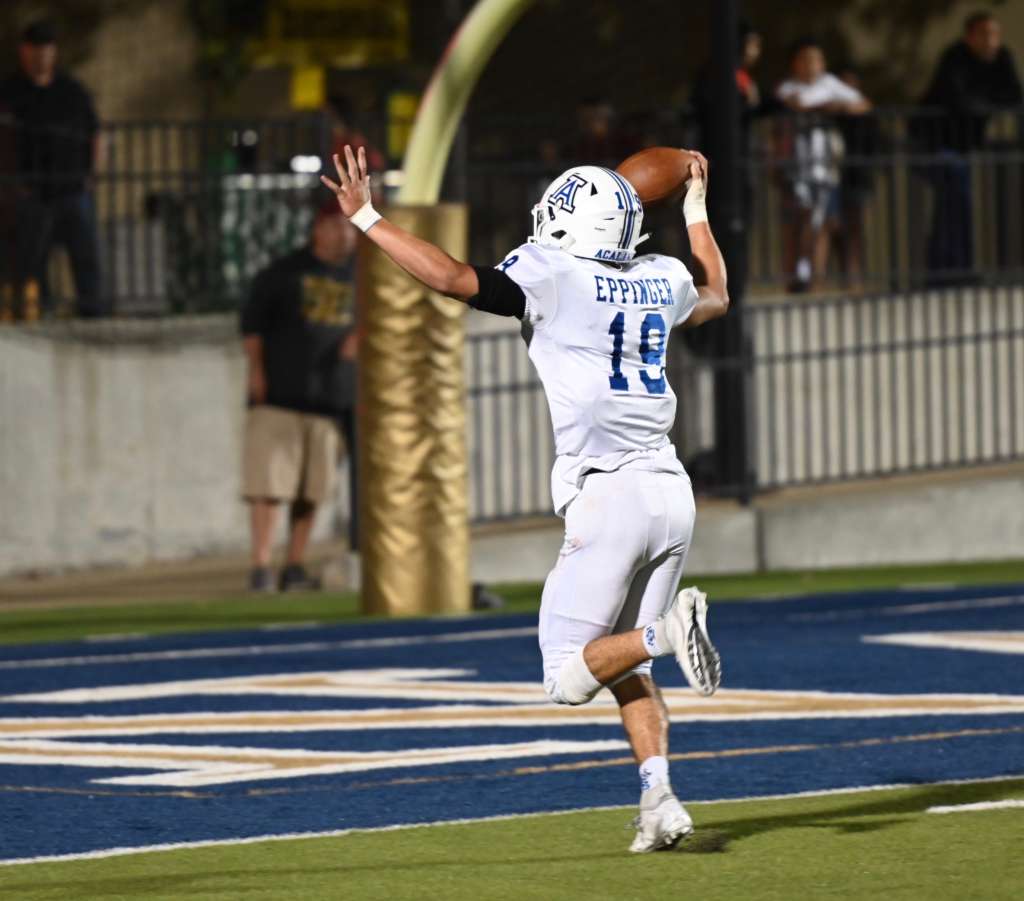 The Dons got the ball back with less than a minute to go, and converted passes to Ryan Reilly, Jack Muren and Eppinger to give quarterback Brady Huchingson the opportunity to throw a 34-yard pass into the end zone as time expired. Huchingson's pass just missed a trio of Dons receivers, and the game ended 28-20.
Offensive standouts were Lucas Eppinger with 9 receptions for 151 yards and running back Jake Delaney who ran for 81 yards with one touchdown.
Sixteen different Dons had tackles. The Dons run defense was led by Tommy Thrasher, Joey Carillo, and Carson Gragg, while Carson Burrill tallied a sack.
Additional game photos are available here: https://photos.app.goo.gl/vpi4fHjCRAZrnKAZ7
The Dons host Berkeley High on Friday night. Game time is 7:00 at Acalanes.