Varsity Runners Race by the Ugly Eagles
Acalanes Cross Country wrapped up the season with a victory over Clayton Valley Charter High School this weekend.  This was a head to head meet held on a 2 and 3 mile course on and near Clayton Valley High School.  The course included something for everyone with a bit of road running, trail running, grass, dirt and even the final 300m on the track.  It was a brisk morning with the temperature around 50 degrees and a stiff wind.  But the cold and wind was not enough to stop the Dons.  Click here for official results.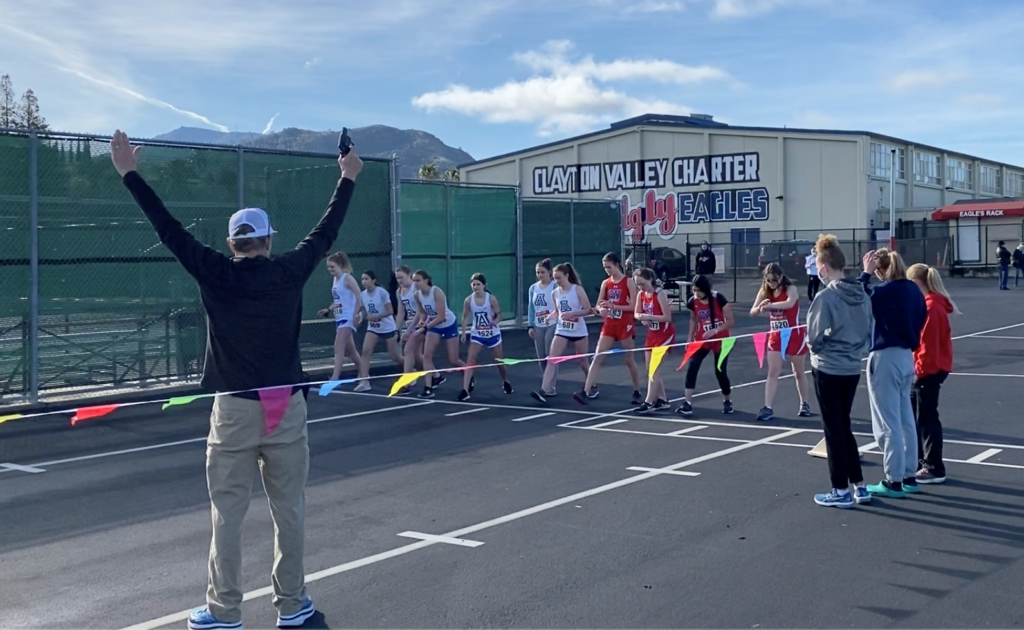 The Junior Varsity Girls got things going at 9am with a smashing victory.  Senior Lena Johnson took a break from her normal varsity duties to lead the team of Freshman and Sophmores.  Lena was a second place finisher in this race and led a group of up and coming freshmen Nina Gehrig, Chloe Boyle, Ruby Deeming, Abigail Palmer and Livia Davis who finished 3rd, 4th, 5th, 6th, and 7th place respectively.  Abbey Drake (10) also had an outstanding performance in her first ever head to head Cross Country meet.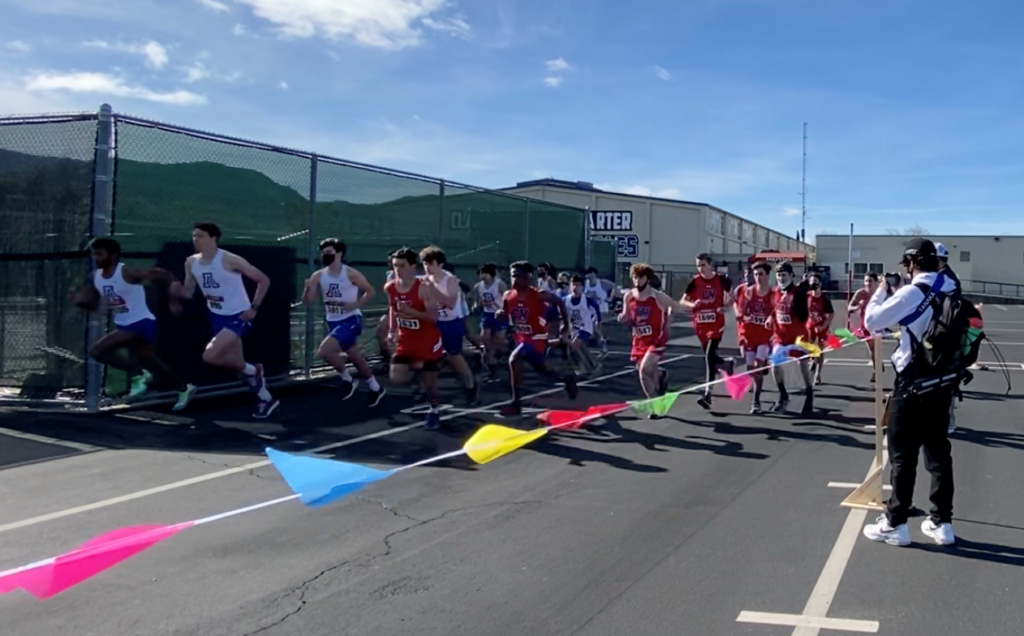 The 9:30am Junior Varsity Boys race was a hard fought battle but resulted in the only loss of day for the Dons.  Bennett Dodge (10) and Loic Windfuhr-Durand (11) rocked the field with a way out in front 1st and 2nd place finish.  But despite a hard fought battle by Jack Dunne (10), Lucas Chow (9), Peter Buchel (10), William Zhang (12) and others, the Ugly Eagles came on strong to steal this race.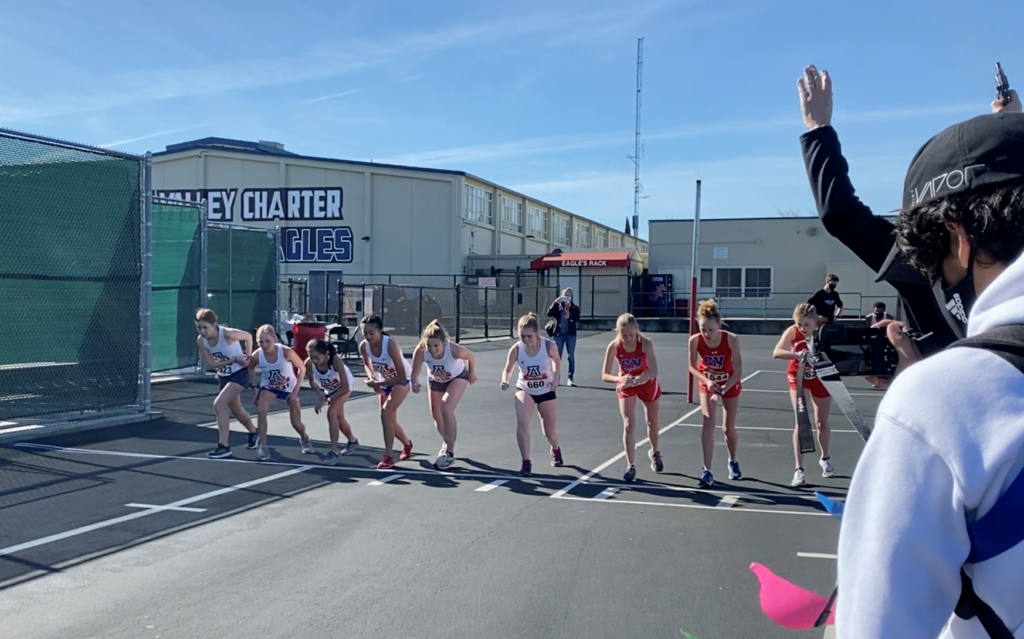 The Varsity teams quickly claimed redemption with the Varsity Girls smashing the Ugly Eagles in the 10:00am race.  Star distance runner Lauren Yee (11) had an impressive 1st place finish with a time on the 3 mile course of 19:47.8.  But even more impressive was freshman Megan Yee who was clipped by older sis by less than half a second and finished with a time of 19:48.1.  Not to be outdone was newcomer freshman Olivia Williams who was barely outkicked by the Yee sisters and had a 3rd place finish in a time of 19:48.7.  Juniors Elle Casselman, Caroline Crossland, and  Katrina Ortman finished off the Ugly Eagles with 4th, 6th, and 8th place finishes respectively.  A very impressive win for the Varsity Girls.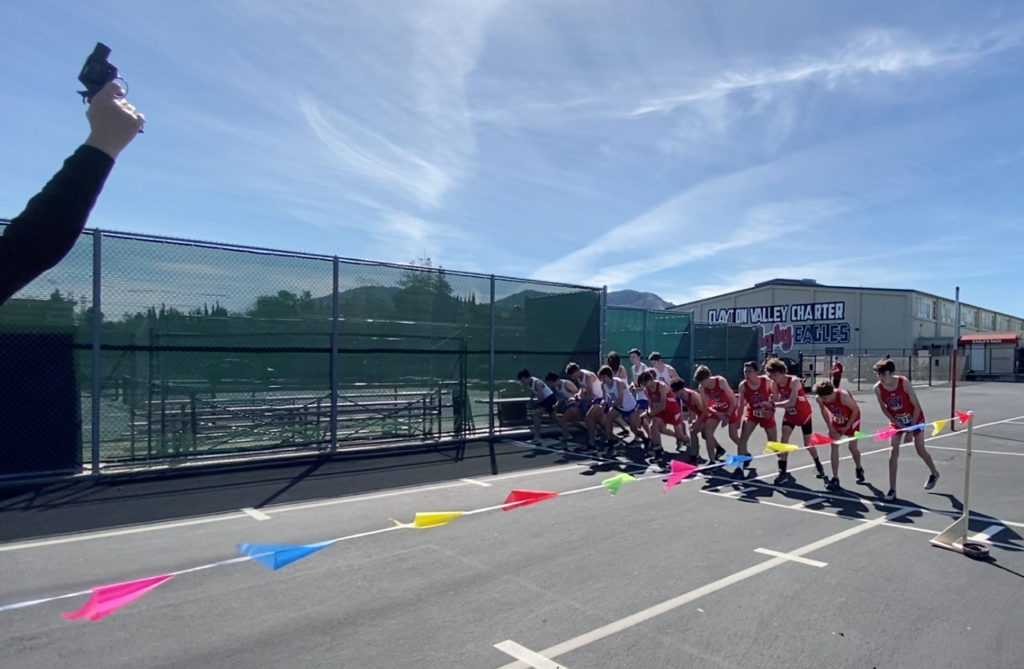 Gaining further redemption, in a hard fought battle, the Varsity Boys socked it to the Ugly Eagles.  Sam Roth (12), Tyler Hunt (10) and Dominic Basaldua (12) gave em the ol' 1-2-3 punch earning the top three spots in the 3 mile race.  Regaining composure after a blood drawing tumble on the most treacherous part of the course, Senior Josh Evans managed a 9th  place finish.  Ethan Chow (12), Logan Farzan (9), David Marron (12), Ian Ho (12), and Derek Kotarba (12) rounded out the winning varsity team.
Dons Cross Country athletes are a testament to the resiliency and perseverance of high school athletes. Despite the uncertain circumstances that have persisted over the last year these athletes have endured. They have trained during twilight hours for the past 8 months. They have banded together socially distanced as brothers and sisters with a common cause for nearly a year as they awaited competition. They have endured! They are strong! They have run on! RUN ON DONS!!!!!!!
"Running is not about being better than someone else, It's about being better than you used to be." Nike ad. Click here for more photos.