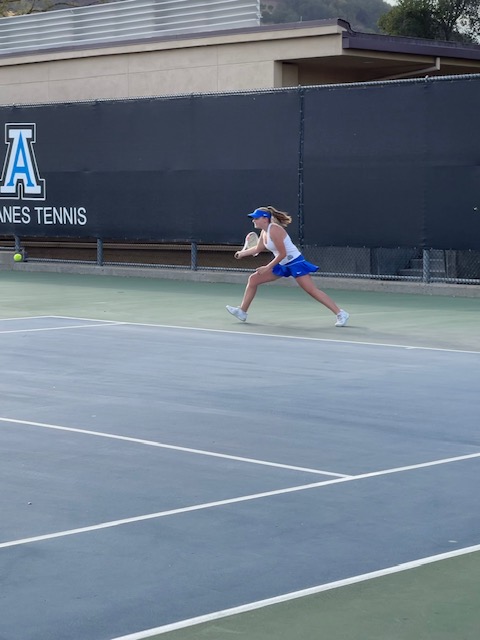 Varsity girls tennis team squared off against Mission San Jose High School from Fremont. The last time these two teams met was in the team NCS Championships a few years back. Unfortunately, this time the Warriors came away with the win. Final score, Dons 2, Warriors 7.
In singles, sophomore Lindsay Kim, played in the number 1 spot for the first time this year. She won handily against her opponent 6-0, 6-1 and earned The Dons Player of Match for her efforts on the day.
Singles lines 2-6 lost their matches to strong opponents. Burns, Scheirer, Morris, Condy, and Donner all fought hard and played some of their best tennis of the year.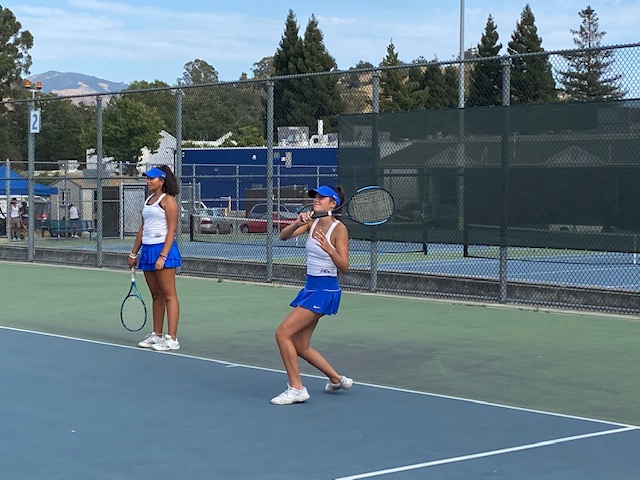 In doubles, Kayli Harley and Emily Berkowitz lost at number 1 dubs against a strong team. Number 3 dubs Marcela Wisniewska and Sienna Moise fought hard but fell short 3-6, 4-6 in their match. Avery Bahl and Olivia Dawkins put on a nice show for everyone as the last match of the day. Playing number 2 dubs, the two took the match to a third set tiebreaker and won 10-5. They picked up a nice win on the day with Dawkins crushing volleys at the net and Bahl playing smart from the baseline.
Busy week this week Campo Tuesday, Redwood High on WED ( HOME) and travel to the James Logan HS tournament on Friday and Sat. Good Luck Dons!!